Why Cryptocurrency Exchange Like Binance?
Cryptocurrency exchange development like Binance means to incorporate the requirements from your end onto our ready-made solution, which contains all the typical features of the Binance crypto exchange. Binance is a Malta-based cryptocurrency exchange platform, which is one of the earliest exchanges in the blockchain world. It runs on the Binance blockchain, which has been the fiercest competitor to the legendary Ethereum blockchain network since its inception. Now, Binance supports more than 500 virtual tokens, including various cryptocurrencies and crypto-based assets. The platform offers some unique features which set it apart from all its competitors.
Planning for a crypto exchange development like Binance app is made possible with Blockchain App Factory, which is the best Binance app like cryptocurrency exchange development company in the region. Also, a business based on an app developed like Binance would certainly be profitable given the features on offer and the overall user end performance of the platform. In addition to that, a cryptocurrency exchange app development like Binance can work in many countries, making you gain a huge user base and ensuring trade anytime. Such a cryptocurrency exchange portal like Binance can also be hosted on major web browsers (Google, Firefox, Bing), mobile systems (Android, iOS), and desktop systems (Windows, macOS).
Why Should You Develop Cryptocurrency Exchange Like Binance?
A business based on cryptocurrency exchange development like Binance could be the greatest decision if you want to make a mark on the crypto sphere. Given the high volume of fiat currency being invested in crypto-based tokens such as cryptocurrencies, having your new crypto exchange like Binance up and functioning would be something that could prove to be a smart move. If your Binance app like crypto exchange development gains enough traction, then it will be smooth sailing from there on as there will be guaranteed liquidity due to transactions occurring round the clock.
Building an app like Binance would be a good move given that the exchange platform works both on the main Binance chain and Binance Smart Chain (Now BNB chain). This is because you would have access to reach a wider crypto community that thrives on the ecosystem. Additionally, such a ready-made cryptocurrency exchange solution would boast itself of providing customization to any extent as our developers believe in putting the client first in a project plan. In addition to these, a Binance like crypto exchange would have some special features which are in-built that make your portal more special in the crypto space and help your business gain respect among crypto enthusiasts.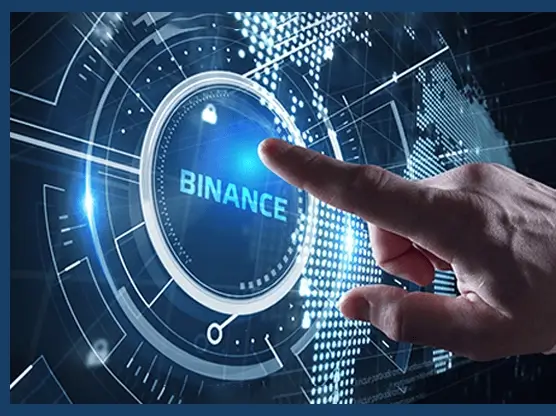 Features of a Cryptocurrency Exchange Like Binance
Secure Sign Up/ Sign In
In a cryptocurrency exchange developed like Binance, it is essential to have multi-factor authentication during account creation and logging in to prevent hackers.
Verification of Users
Such an app development like Binance would have a stringent verification protocol so that only real traders exist on your crypto exchange platform.
Integrated Wallets
A crypto exchange like Binance should contain an integrated wallet that ensures a secured trading experience while having set limits for transactions per day.
Seamless Transactions
The exchange like Binance should be capable of handling multiple transactions at any moment, which can be done through incorporating advanced smart contracts.
Analytic data
Such an exchange platform would provide its users with the real-time value of crypto tokens, helping traders make informed decisions before initiating a transaction.
Multi-natured Wallets
A cryptocurrency exchange like Binance would have a wallet that can be used as hot (online) or cold (offline) to earn users' trust.
Trader-friendly API
The in-built API of the exchange like Binance should facilitate users to create automated trade systems and exchange data with other users.
Giftable Tokens
A crypto exchange platform like Binance gives the opportunity for users to provide virtual gift tokens to closed ones as a unique feature.
Launchpad Platform
A Binance like exchange also could provide a special portal where rare and costly tokens are provided by the platform itself to users.
Admin Panel
A Binance app like exchange would have an advanced admin panel where all trading data can be viewed, and the platform can be managed.
Benefits of Developing a Cryptocurrency Exchange Like Binance
Multiple Trade Options
A cryptocurrency exchange developed like Binance provides different trading options for beginners and experts in cryptos to make the portal more accessible.
Limitations Based on KYC
Although such a platform does not mandate KYC, it places different transaction limits for verified and unverified users to create a secured environment.
Works Across Platforms
No matter what platform (Web, Mobile, PC) you use to access an exchange like Binance, it will work seamlessly due to its versatile back-end.
Quick Transactions
As a crypto exchange like Binance works on both Binance chains, the transactions are carried out faster than other blockchains.
Little Fees
A cryptocurrency exchange developed like the Binance app charges only a small transaction fee, which benefits users and makes them trade more often.
Higher ROI
Such a crypto exchange like Binance ensures a higher return on investment due to the sheer volume of liquidity the portal avails of at any time.
Huge Listings
A Binance app like a crypto exchange would have many coins and crypto assets listed on it due to its reputation among the crypto community.
Payment Gateways
An exchange like Binance would provide its users with the ability to pay for transactions through multiple means such as cryptocurrencies and fiat payments.
Process of Building Cryptocurrency Exchange Like Binance
Just like any crypto-based venture, the development of a cryptocurrency exchange like Binance begins with sketching all the steps. Here, detailed plans are laid for every step of the process, from developing the platform to providing upgrades after release along with marketing approaches. Afterwards, conduct research on the market region you wish to cater to and analyze the tactics employed by your future competitors. Confirm your exchanges' features based on the research results. Then, advance with designing the user interface (UI) and user experience (UX) features according to your requirements.
After designing the exchange portal, accommodate necessary smart contracts through back-end development. The process plays a huge factor in deciding the security and robustness the exchange like Binance would show after its launch, as these features cannot be compromised. Then, test the software numerous times by applying different testing scenarios and solving any errors that come up. Carrying out quality testing is essential as no one likes a portal with a degraded experience. Then comes the final step of releasing the crypto exchange platform development done like Binance, where you launch the application for the community and start operations. It is also important to regularly analyze to develop updates often.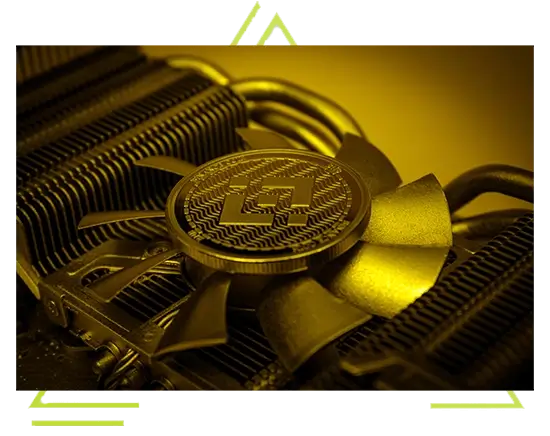 Discover Our White Label Crypto Exchange Demo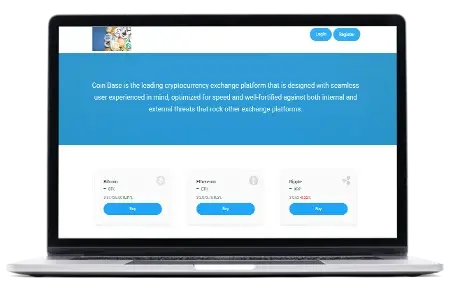 How Profitable is a Cryptocurrency Exchange Business?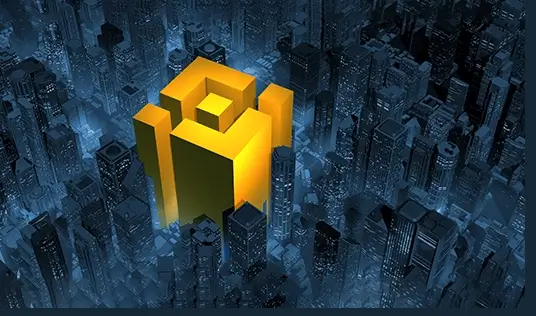 Given the volatile nature of cryptocurrencies and the ever-changing world problems, running a cryptocurrency exchange might not seem like an ideal solution to be in the crypto world. But, businesses based on exchanging cryptocurrencies are still running very well, and they would go well in the future too. The reason behind it is that more people from developing nations are starting their journey in the crypto world to make their assets safe and, if possible, gain some profits. Also, with more than 700 cryptocurrency coins and more coming up, it would be extremely difficult for a user to hold every coin, and so crypto exchanges are a necessity. These cryptocurrency exchange developed like Binance can reap their profits through collecting fees for spot trading, interest on borrow margins, futures trading, interest on cross collateral, swap farming, and peer-to-peer (P2P) trading. Additionally, your crypto exchange like Binance can also benefit from trading NFTs which is a new feature.
Why Should You Choose Us to Develop a Cryptocurrency Exchange Like Binance?
You should choose our professionals at Blockchain App Factory for your cryptocurrency exchange development like Binance app. Their experience in the domain helps you in every step of the development process. We also have knowledge of the advanced technology available to integrate in your crypto exchange, along with the features we incorporated from Binance for the portal. Our professionals ensure that the software of your new cryptocurrency exchange will be developed with all the necessary features that provide security and robustness so that your portal is trusted by customers. Speak with one of our experts now to know more about cryptocurrency exchange development like Binance for your new crypto venture.
We Spotlighted In
---









We are Partnering With





create your token
×