What is Move-to-Earn (M2E) NFT?
A Move-to-Earn (M2E) NFT is a virtual token that a user can earn when they perform physical movement of some form (walking, jogging, dancing, playing). This novel mechanism has attracted a lot of attention recently due to its traits of bridging both virtual and physical worlds. Also, the Move-to-Earn NFT mechanism capitalizes on one major drawback of the popular Play-to-Earn (P2E) mechanism. In P2E gaming, players need to spend more time on their mobile devices. Also, with technological growth leading to restriction of physical movement, M2E can be the ideal solution to make people healthy.
Why Will Move-to-Earn Games be the Hottest Trend?
Move-to-Earn (M2E) is a new mechanism even though the concept is old. The initial NFT boom had witnessed a massive growth of P2E games, which monetized people's pastimes. Move-to-Earn games have been the result of the possible health effects the P2E mechanism could cause in the long run. One can now earn money for exercising of some form, which most normally would not do even if they know the health benefits.
With people's understanding of NFTs getting higher, Move-to-Earn games can make the most of it. A few M2E games have already topped the charts as a result of community traction, which turns people on these platforms. Such levels of attention and benefits will make M2E NFT platforms one of the long-standing and hottest trends even after the NFT boom.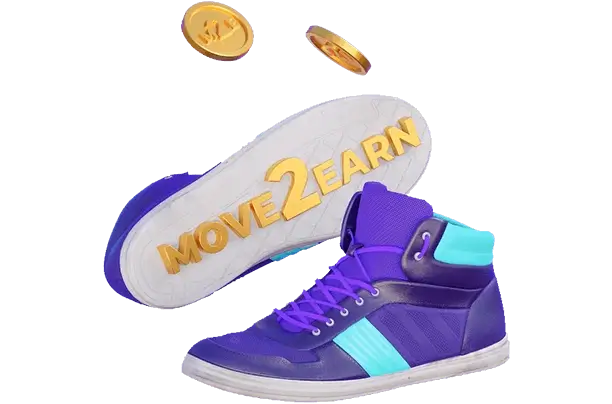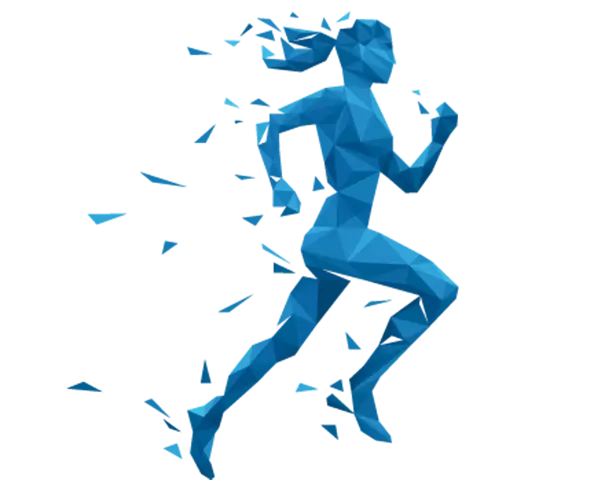 How Do Move-to-Earn Games Work?
Move-to-Earn NFT platforms work similar to the earlier Play-to-Earn games, but with a slight difference that makes it worth the effort. M2E games work on the basis of rewarding users with cryptocurrencies for physical movement of some form. Such platforms are typically gamified and socialized in nature, which adds to the monetary benefits. Physical activity a user might be required to do can include walking, jogging, dancing, cycling, playing soccer, and more. Move-to-Earn NFT platforms capitalize on the earlier fitness tracking applications' success achieved only through including gamification and socialization facets on the platforms.
The NFT assets earned inside the M2E game platform can be traded or staked on the in-game NFT marketplace to earn cash. They can even be rented to other users to earn passive income. NFT assets in such Move-to-Earn NFT platforms include upgradable sneakers, football, and raisable virtual pets. In-game cryptocurrencies on most Move-to-Earn NFT platforms can be used as both legal tender inside the gameverse. Also, such platforms have governance tokens to decide on the future of the platform.
How are Move-to-Earn Games Giving Dual Benefits to Every Fitness Enthusiast?
For an average fitness enthusiast, working out daily might be the task they might dread to do. Although they clearly know the advantages of exercising regularly, most people tend to skip their workouts claiming simple reasons. There are also people who almost never dedicatedly work out periodically but know the ill effects of being so. Move-to-Earn NFT platforms aim to bring all such people together for a healthy mission. The goal is to make people fit while rewarding them with cashable rewards in the form of NFTs and cryptocurrencies.
With the current world running amidst a lot of economic struggles, earning passive income has been the aim for most people. While investing in cryptocurrencies sounds more than enough, the requirement for less physical activity has already resulted in ill effects on people. Also, with the rise of new diseases, it is important for people to stay physically healthy irrespective of restrictions. Move-to-Earn NFT games help in making people healthy by rewarding people for exercising regularly, which gives dual benefits for people. These applications make people rich and healthy, with both of these being impossible to be achieved together earlier.
Top M2E NFT Platforms

STEPN
A famous M2E NFT platform, STEPN has gained traction as it rewards users for completing workouts. The platform rewards users with GST (Green Satoshi Token) for running, jogging, or cycling, which can be used to purchase NFTs inside STEPN.

Step App
Similar to STEPN, users need to own an NFT sneaker to start the game. The gamification aspect of this application lies in friendly tournaments. Players can earn KCAL tokens that can be used for in-game purchasing of different NFT assets.

Genopets
Genopets is similar to the popular AR game Pokemon Go. Here, users will have to raise digital pets by walking around. The more the pet grows, the more powers it gets, and users can earn rewards by completing various tasks.

Dotmoovs
A M2E gaming platform with a different system, Dotmoovs rewards users based on daily challenges and workouts completed. The platform also differs by using AI to judge your performance as there are no set maximum points for completing daily challenges.

Wirtual
The M2E NFT platform rewards users for completing different fitness tasks, including walking, swimming, and dancing. Users will earn WIRTUAL tokens, which can be used to buy in-app NFT avatars and clothes. These help in upgrading the users' in-app profiles.
Future Scope of Move-to-Earn NFT Platforms
Even though Move-to-Earn NFT platforms are new to the circuit, they have already set the tone for future growth. These platforms have their place in the Web3 world, with a noble goal of benefitting the end-user in multiple ways. The purpose of Web3 technology is to empower the end-users by rewarding their time and data on web applications. M2E NFT platforms might add another layer to it by ensuring that end-users' well being is taken care of too. The nature of these platforms means that they can sustain in the long run as people's well-being stands first anytime.
The Process Behind Move-to-Earn NFT Development
The M2E-based NFT platform development starts with planning. You should decide on all possible facets of the platform, including target audience, gamification, market analysis, and competitors. The roadmap should be formed based on the decisions you make.
Now, you should create a prototype, which is vital in M2E-based NFT platform development. Based on feedback obtained from test users, you can implement them on the final front-end design.
Then, you should progress with developing the M2E platform's back-end features. Apart from making the front-end work, the process includes blockchain integration, creation of native tokens and smart contracts.
Afterward, you should test the developed M2E platform for errors and resolve them promptly. Ensure that you utilize various automated and manual test cases to eliminate all defects.
Before officially releasing your Move-to-Earn NFT-based platform, it is essential to market your platform so that you garner an initial community and traction. Usage of various proven marketing strategies is advised for effective outcomes.
Finally, release the M2E platform for public use. Ensure that you collect feedback from users and release upgrades frequently to keep up to date in the Web3 world.
Blockchain App Factory is Here to Create Your Own M2E Platform Like STEPN!
Blockchain App Factory has been stamping its mark on the Web3 world for more than half a decade. Our expertise has constantly been evolving due to our nature to learn emerging technologies within the blockchain world. Currently, developing M2E platforms has been the trend, and we have helped a few enterprises run ventures based on them. Creating your own M2E platform like STEPN or any other application now gets easy with our excellent development services. Our work focuses on giving concrete and quality results throughout our history, and it is the same with M2E NFT platform development. So, talk to one of us now to contribute to a Web3 movement with good intentions.
We Spotlighted In
---









We are Partnering With





create your token
×