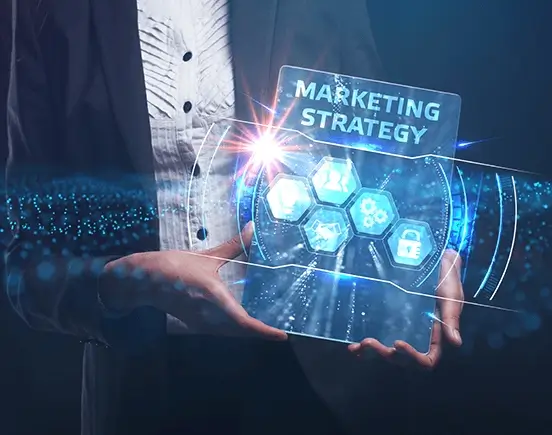 Escalating your game towards a better future with our NFT game marketing
NFTs have been the trend, the technology, and even a profit maker. You might have known the facts if you have been surfing the internet in recent times. The advancement in the NFTs has taken the world by storm and has spread across the gaming sector now. Games have been people's choice in the recent pandemic. However, NFTs have started to penetrate into the world of gaming. NFT games are the future, and they have already begun to rule the gaming industry with their extraordinary innovations that have enthralled gamers worldwide. While NFT gaming allows gamers to earn money while playing their favorite games, there is no social aspect to the industry. Owning an NFT asset has the advantage of being yours, and you will be able to use it wherever you want. If you have an NFT game on your hand and want something to be done to promote it, you are at the right place. We at Blockchain App Factory excel at NFT game marketing services and help you to leverage your game worldwide.
What is an NFT game and how does it work?
NFTs are one-of-a-kind digital collectibles, making them ideal for use as character representations, consumables, and other tradeable items in video games. To be precise, NFT games are games that are built on blockchain technology. However, in the game-fi world, NFT games have become popular as a way to make money. You can sell your NFTs in-game to other collectors and players or use play-to-earn models to earn tokens. Make sure you transfer your gaming NFTs to a wallet that accepts them.
Firstly, You might wonder how an NFT game works. The answer is simple, and it allows players to earn money while playing. These games use NFTs, or unique digital collectibles on the blockchain that gamers can sell in games to other collectors and players, blending video games with finance, or GameFi, as players call it. NFTs are used in the rules, mechanisms, and player interactions of an NFT game. NFTs can be found in digital items while playing the game. For example, a game could use an NFT to represent your unique character. You can then swap or trade your NFTs for a profit with other players. So, how do you technically incorporate NFTs into an environment that belongs to a game? Smart contracts make up the rules for the NFTs used in a game to swap, create, and implement them. Smart contracts are self-executing pieces of code stored on a blockchain.
Blockchain App Factory entails the necessity of the marketing and hence proves to be a successful factor in the NFT game marketing. We tend to take your game a way ahead of others in the competition.
The Gaming Industry's Strengthening Factors
01
Verification
The function between the gamers and the developers is verified, so both of them have complete knowledge of the functions.
02
Scarcity
NFT has a feature that distinguishes it from other cryptocurrencies. Since the NFTs are scarce, their availability is being displayed on the network.
03
Transparency
Making token goods at the NFT Stadium allows for transparent access to goods. Their Transparent nature is being the impact aspect of the gaming NFTs.
Name the Benefits of our NFT game marketing
The Utmost benefits of the NFT game include:
The development of NFT games opens up more revenue opportunities.
In a game, NFTs allow players to take ownership of their in-game assets rather than the game developer.
Players can save in-game purchases or sell them to other players using blockchain technology.
The NFT Game Market attracts a large number of visitors.
Collectors value rareness and authenticity, and the scarcity of NFT in-game purchases is reflected in the non-convertible records embedded within the blockchain network.
The uniqueness and number of each NFT, as well as their ownership history, are verified by this distributed community ledger.
Allows NFT players to receive game rewards more easily.
Decentralized NFT games run on their blockchains, which act as a backbone for other linked games. As a result, NFT-represented game assets can be designed to work in a variety of environments.
The NFT market area's listing of game assets draws a lot of attention to the goods and the market.
However, marketing your Game with these unique benefits is never a problem with the BlockChain App Factory being your side.
Gamers will be able to exchange or swap their in-game assets.
Decentralized systems have complete control over all of these tokens/assets.
NFT games are completely safe to set up.
All of these assets are unique.
All of the transactions are recorded.
NFT games has a function that allows them to transfer ownership.
NFT games are a significant investment opportunity available.
NFT games are completely open and transparent.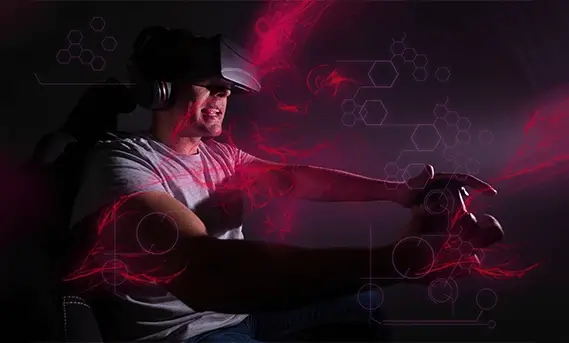 Features that motivate people towards your game
Transparency
The transparency factor is essential in gaining new customers who tend to join your force. Using the NFT game platform settings, gamers can claim ownership of their in-game assets.
Interoperability
Interoperability improves compatibility between different platforms where custom blockchain interaction is necessary. This ability enables the communication between users inside your game.
Security
Security is an important aspect of the gaming industry that enhances the protection and manages in-game assets and transaction. The blockchain system is always secured with high-security protocols.
Wallet
A web 3.0 based NFT compatible wallet is included in our platform that supports various platforms.
Immutability
When a typical online game goes down, users frequently lose all their in-game purchases. On the other hand, the NFT game website is built on the blockchain and is not tied to any specific gaming platform.
NFT game marketing services we provide
When you have your game we tend to show our fame in the list of services that we provide that takes your game to a different level.

Social media marketing
Social media marketing enhances the visibility of your game. Because of their widespread use, social media platforms have become ideal venues for business promotion. We tend to create exciting strategizes that would make your NFT games excel and have a wide reach when promoting them on this exclusive platform.

PR Marketing
PR marketing proves to be essential for the upcoming NFT projects, such as your NFT game, where the press releases may deliver your game to an extensive market standard. It tends to highlight your gaming essence to digital and traditional markets, thus attracting diverse audiences. We offer such services in marketing your NFT game to wider audiences.

Forum Marketing
Forum marketing is a critical solution for NFT businesses, as it is easy to get the word out about your project. Since your NFT game requires interactions with the interested party, this marketing strategy allows you to provide complete insight regarding your project. Quora and Reddit are the most popular forum platforms where your NFT game could stand out with our extensive techniques.

Influencer Marketing
Influencer marketing is a powerful tool for attracting a wider range of audiences to your NFT game. It is one of the most widely used NFT marketing strategies that we excel in. The choice of a gaming influencer with many followers is essential for your project, and the success of this marketing strategy is entirely dependent on the influencer.

Content Marketing
Content marketing is an eminent way to provide detailed information about your NFT game. It offers a wide range of information to the digital community that would benefit both. Our strategy enables well-written content to be shared on social media and blog sites to take your game to the next level.

Email Marketing
Email marketing regularly shares insightful information and other updates with your users regarding your game. When a target audience is chosen, this is one of the best NFTs. It gives audiences individual attention and provides them with a wealth of information and details about your game. We make such services available by providing regular email updates to the users and the customers.
Why Blockchain App Factory tends to be superior in NFT game marketing?
Blockchain App Factory helps you to narrate your game to a worldwide audience gaining huge traction. We provide full support in clarifying queries regarding your queries. Market your game with our NFT game marketing to reach heights. We are the best in the service and helps in receiving full profit. We act upon your requirements and ensure a complete success ratio in the making.
We Spotlighted In
---









We are Partnering With