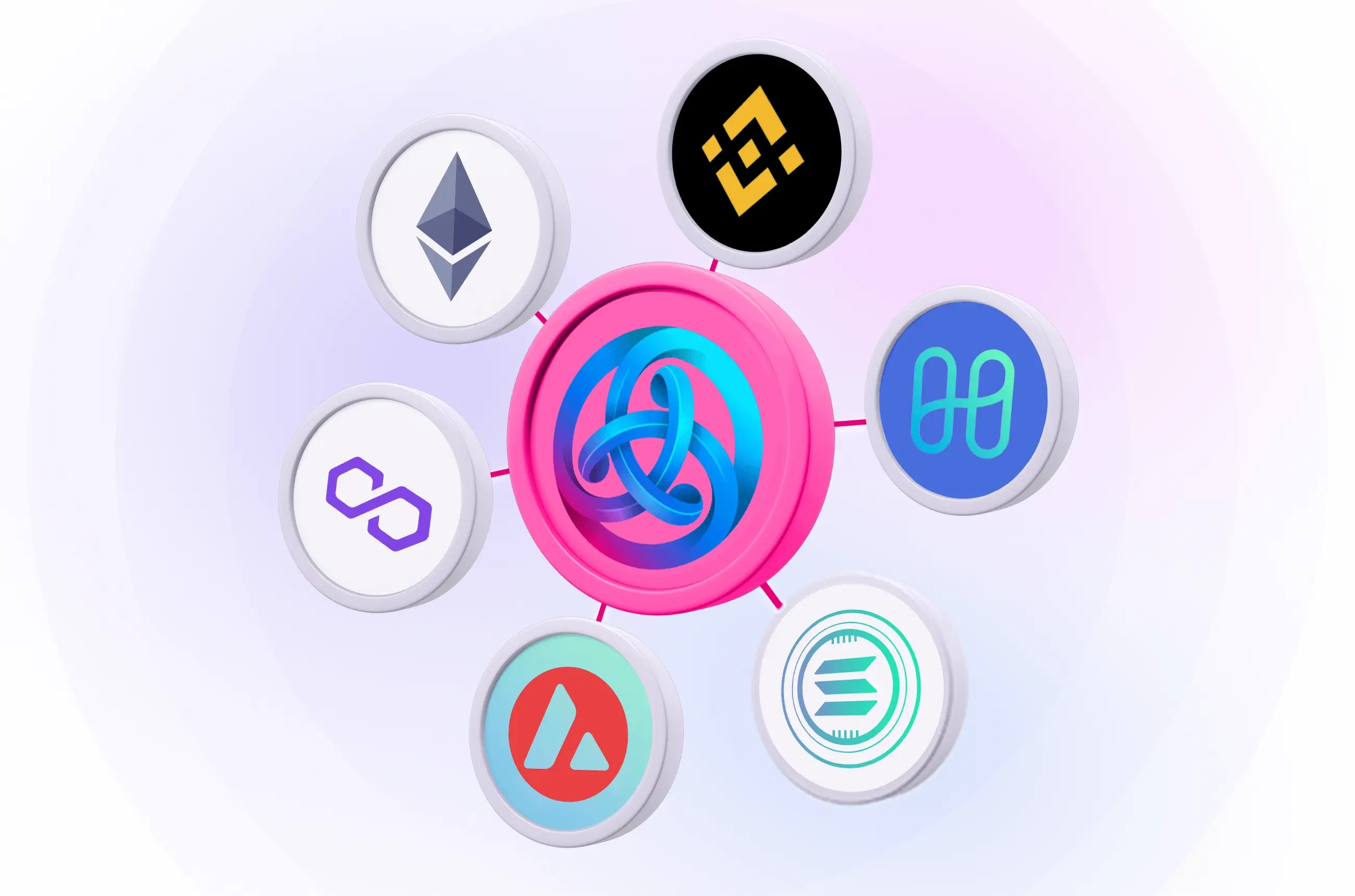 Astar (Formerly Plasma) – A Parachain that Connects Various Networks
Astar, formerly Plasma, is a parachain network on the Polkadot main chain after gaining substantial traction on the parachain auction on Polkadot. The Astar blockchain supports various networks, including Ethereum Virtual Machine (EVM), WebAssembly (WASM), Layer2, and different main-net chains such as Ethereum and Cosmos. Astar has been built to overcome the issues regarding supporting smart contracts on the Polkadot's Relaychain. The platform has been the result of many years of efforts to overcome the inabilities of Polkadot and integrate a wide array of networks to frame an ecosystem. The platform uses $ASTR as its native token. Astar has its own canary network called Shiden, which runs as a parachain on the Kusama blockchain.
Why Astar for Your NFT Marketplace?
As a smart contract-based platform capable of running on multiple blockchain networks, Astar has given developers the opportunity to earn when they build on the platform. For an end-user or a business owner though, Astar will be advantageous due to other reasons. The parachain platform acts as a bridge between Polkadot, Ethereum, Binance Smart Chain (BSC), Cosmos, various L2 protocols, and EVM and WASM-based solutions. Such a wide range of support offered by Astar means an NFT marketplace business on the platform can benefit from being able to set foot on many networks, thus widening its user base.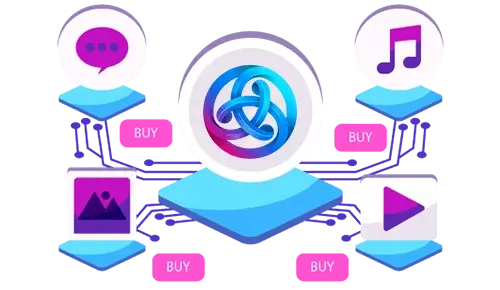 Features of Astar Platform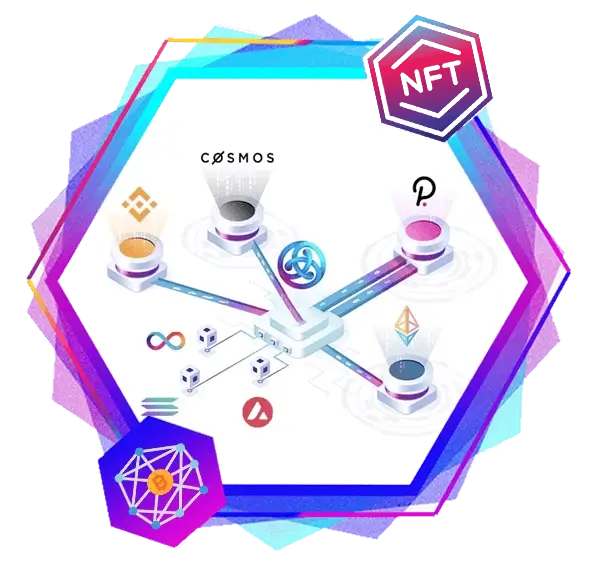 Scalability

Astar is able to provide higher scalability levels which result in higher transactions per second (TPS), cheaper expenses, and quicker finality for transactions.

Interoperability

The platform is able to support various L1, L2 protocols, and X-VM (cross virtual machine), which results in a broader ecosystem for the dApps on it.

dApp Staking

The staking process on Astar helps incentivize developers to build on the Astar ecosystem, which means it recognizes the developers' efforts.

Smart Contracts

Smart contracts from a blockchain like Astar tend to support applications based on decentralized autonomous organizations (DAOs), non-fungible tokens (NFTs), and decentralized finance (DeFi).

Blockchain Bridges

The Astar parachain has blockchain bridges called Celer and Anyswap through which assets can be swapped from and to other blockchains (Ethereum and BSC).
Utilize all the goodness Astar blockchain offers with an NFT marketplace platform!
---
Advantages for an NFT Marketplace on Astar

An NFT marketplace on Astar would have the possibility to step on various main and sub-blockchain networks, which makes it possible for it to explore new horizons.

An Astar-based NFT marketplace would have quicker transactions at lower costs; hence user satisfaction would be guaranteed, and trading operations will be fast and smooth.

An NFT marketplace on the platform can have investors staking on them, making $ASTA tokens which mean increased trust for the project.
Create Your NFT Marketplace on Astar
NFT Marketplace for Art
As more and more digital artists adapt to blockchain technology, the need for NFT marketplaces for the genre becomes high. Exclusive art-based NFT marketplaces have earlier garnered a lot of attention irrespective of the blockchain they have been hosted by, making a case for such an NFT marketplace on Astar a lot stronger. With the possibility of integrating extensive technological tools and reaching a wider audience, an NFT marketplace for art on the Astar blockchain will be a success.
NFT Marketplace for Games
Currently, blockchain-based games have been gaining popularity, and they have been the building blocks for a million-dollar market. Game-based NFT marketplaces have always been a hit, and with the promise that Astar offers through its features, there are a lot of games to be developed on the network. This makes an NFT marketplace for games on the Astar blockchain a great business opportunity.
NFT Marketplace for Accessories
NFT-based accessories have been the new-age applications of NFTs, where people can easily verify the authenticity of the items they own. Also, NFT art can be part of wearables through which people can proudly boast of their belongings. An NFT marketplace for accessories on an advanced blockchain like Astar would be the ideal path for anyone who is looking to tap into this growing market aiming to reach a global audience.
NFT Marketplace for Fantasy Sports
In the current era, fantasy sports have become a favorite pastime for many people due to the engagement it incites in watching live games. The earning feature associated with such games also makes it an attractive option for people to invest their money. With NFTs, the fantasy sporting domain has taken off to another level, and an NFT marketplace for fantasy sports on Astar would only be a justification for the fact.
NFT Marketplace for Virtual Lands
One of the main applications that were looked forward to since NFTs came into foray was the prospect of linking NFTs to lands. Although not much in the real world, the metaverse has taken full advantage of these digital tokens, and plots of virtual land have been going for a lot of money. With metaverses expected to grow in the future, an NFT marketplace on Astar selling virtual lands will be a great venture due to the inherent advantages of the blockchain.
Our NFT Marketplace Development on Astar Consists of

Robust and secure platform

Dependable ecosystem

Elaborated project plans

Extensive design and development

Customization as per client needs

Integration of quality APIs

Integrating cross-chain compatibility

Enabling market adaptability
Why Blockchain App Factory For Developing Your New Venture on Astar?
The experts at Blockchain App Factory have been open to learning new technologies, which has allowed us to earn skills in development on the Astar blockchain. Our professionals make sure that all the appropriate development protocols are followed while keeping your requirements paramount. Getting on to a new blockchain ecosystem is not easy, and our team helps your business settle comfortably with our NFT marketplace development service on Astar.
We Spotlighted In
---









We are Partnering With