10+ Years
Experience in Blockchain
A Step Closer to the Far-Framed Celebs
NFTs are taking the digital world by storm and are showing a real progression from the normal world to metaverse-based avatars and other intangible assets. Putting together, all these contribute a lot to the emerging global ownership economy. The craze of NFTs is constantly reaching general audiences and even increases significantly every day. We have to agree on the strong fact that celebrities and influencers are one of the imperative reasons for the massive prominence of NFTs. This is because the celebrities and their followers see this modern-day concept of NFTs as a phenomenal opportunity to get closer than before. Acknowledging this trend, Blockchain App Factory aids Superstars all across the globe to develop their own Celebrity NFT Marketplace and take their rapport with fans to the next level by providing immutable ownership to the most cherished assets of the stars. We amalgamate the magnanimous power of celebrities and influencers to reach millions of people.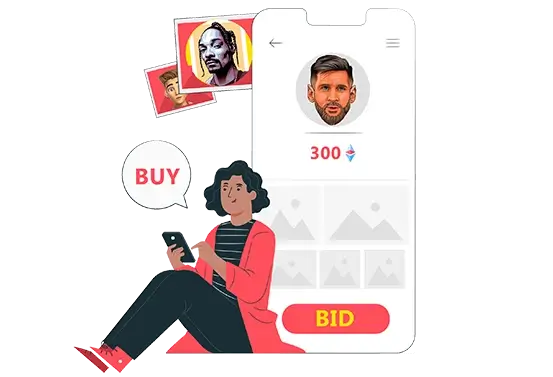 NFT Platform For Influencers
Being the pioneers in the domain of non-fungible tokens, we, as a team, come up with the next potent crypto business model featuring celebrities. Unlike other marketplaces, this platform features renowned celebrities of a particular domain and rolls out their precious assets by tokenizing them into NFTs. This would be a dream-come-true moment for their fans and followers as they are able to own the prestigious collection of their favorite celebrities with the ownership rights getting stored in blockchain. For instance, imagine the celebrity to be a Hollywood hero. The marketplace featuring this hero will release digital movie posters, physical autographed movie posters, unseen videos, pictures of the hero, smart contract-driven pictures, and other valuable moments as NFTs.
Our partnership with Polygon helps provide network support for client projects.
Our experts offered development support for Shell's digital solutions.
We developed an NFT marketplace selling various digital assets for the firm.
We built an app to automate supply chain solutions between various end users.
We created a blockchain solution for a superapp with multiple functionalities.
We created a blockchain-based system to govern the firm's supply and logistics.
Globant's featureful music NFT marketplace "Enigma" was created by our experts.
Our team built "Trufin", an options trading platform based on blockchains.
Who are the "So-Called" Celebrities?
Any individual who already has a unique fan base in their social media or any other platforms will be eligible to have their own marketplace to stay connected and updated with the latest news of their leaders. Some of the examples include,
Movie Celebs
When we hear about the word celebrity, the first thing that comes to mind is actors/actresses. They will have a separate fan base, and creating a marketplace for them would do wonders.
Fashion Models
Fashion Models are inevitable when it comes to attracting the crowd. Every photo and video of the models can be monetized, and this marketplace is a fabulous boon to increase their revenue.
Musicians
Musicians are real crowd-pullers; you have no other choice other than to accept. The marketplace would pull in the music lovers and would create a remarkable chance for them to own the immutable rights for their favorite albums.
Artists
Art has a significant contribution in making NFTs reach worldwide. To all such artists who have colossal supporters, this is an incredible chance to further climb up the ladder of success.
Gamers
Gamers in current times are highly regarded as esporting has gained momentum as a professional option. They can reach their fellow gaming patrons through these platforms by offering exclusive in-game NFTs.
Sports Personalities
Sporting personalities have been popular across history for their achievements and they have massive fan followings. Their relationship with loyal fans can be enhanced by selling special NFT assets associated with their sporting life.
Various Celebrity NFT Marketplace Models
NFT Marketplace for Celebrities
An NFT marketplace for celebrities is where superstars in various fields can list their NFT assets for sale. These platforms help celebrities establish a strong bonding with their fans with access to exclusive benefits, along with earning passive income through royalty for secondary trades.
NFT Marketplace for Actors
An NFT marketplace for actors helps film stars to become closer with their loyal fans through selling tokenized images, video clips, movie posters and their own creative works such as artworks and poems. These platforms can be used as marketing weapons during new releases by listing exclusive content.
NFT Marketplace for Artists
An NFT marketplace for artists helps creators to exhibit and sell their tokenized artworks (physical or digital). These platforms can either be open or curated for listing art NFTs. They also allow artists to earn royalties on resales and fractional ownership to lower the entry barriers for buyers.
NFT Marketplace for Musicians
An NFT marketplace for musicians helps them to sell their songs as whole or fractional NFTs to loyal fans. These platforms can help connect musicians and fans better by offering exclusive invites and royalties for listening to tokenized music albums using streaming service platforms.
NFT Marketplace for Fashion Models
An NFT marketplace for fashion models is where fashion icons can sell their images, signed posters, memorabilia, and video clips as NFTs to their followers. These platforms can help models establish themselves in the community through their fan base, which also benefits from these applications.
Develop NFT Marketplace for Celebrity-Influencers
Celebrity-influencers NFT marketplace development can be beneficial for popular icons who propagate on an NFT niche. These platforms can be useful to sell exclusive content from them, and NFT drops for ventures they act as influencers. Their popularity can ensure that both kinds of NFTs can be hit.
Top Celebrity NFT Marketplaces
nOFTEN is an exclusive celebrity NFT marketplace selling special NFT items from iconic people.

WENEW by the famous digital artist Beeple sells iconic moments as non-fungible tokens.

ArtOfficial by the crypto entrepreneur Gary Vaynerchuk allows people to sell NFTs through auctions.
Features of our Celebrity NFT Platform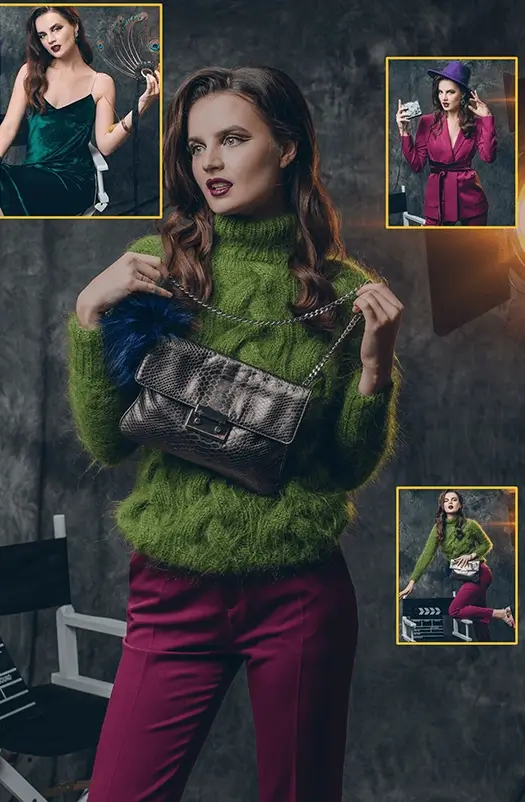 Smart Contract Process
We incorporate smart contracts in our platform to automate the process and provide utmost security to the users.
Multifarious Mode of Payments
The platform can be designed in a way to accept both cryptocurrency and fiat currency to increase adoption.
Splendid Interface
The marketplace is meticulously crafted with an engaging user interface to make the participants have a seamless experience.
AML/KYC Compliance
The platform can also be incorporated with AML/KYC features if required to verify the participants.
Smart Dashboard
We provide you with advanced and sophisticated dashboard features to easily track data/information.
How to Launch a Celebrity NFT Marketplace
White Label Celebrity NFT Marketplace
White label celebrity NFT marketplace solutions can be useful for those Web3 ventures trying to capitalize on their celebrity contacts to build their business within a short time or icons who have much-anticipated content coming up soon, and they need to promote it in a novel way to attract fans.
Advantages for a Business to develop a marketplace for Celebrities
Giant Crowd

Shaping an NFT marketplace exclusively for celebrities will bring in huge traffic easily without many hassles.

Accessible Worldwide

The platform will be accessible to fans and followers all across the globe without any restrictions.

Single Time Investment

Being a one time investment platform, the marketplace can be reinvigorated with new launches periodically.

An Assorted Range of Revenue System

The marketplace can be configured with a variety of revenue streams, such as minting fees, transaction fees, etc.

Perpetual Authority

The platform owners can operate the marketplace smoothly and efficiently by simply incorporating the latest features.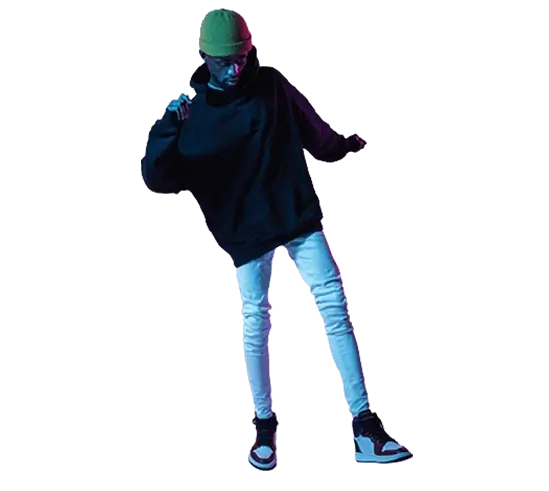 Potential Benefits For Users who engage with a Celebrity-Endorsed NFT Marketplace
Immutable Ownership Rights
The users will gain the ownership rights of their most cherished celebs' assets.
Access to Unseen/Special Assets
As a true devotee of the personalities, they can claim the never-seen-before assets instantly.
Closer Relationship with Celebrities
Owning an asset of the superstars will take them a step closer than others in line.
Exciting Community
Be a part of the exciting community and know the updates of the stars regularly.
Payment Flexibility
A high number of payment gateways to the users to choose their convenient mode of payment.
Technology Stack for your Marketplace
As a reputable blockchain development company, we provide you with a plethora of blockchain networks to develop your marketplace. It includes,

Ethereum

Binance Smart Chain

Polygon

Cardano

Tezos
Why you should consider utilizing Blockchain App Factory's development service for creating a Celebrity NFT Marketplace?

Adept Professionals
We have subject matter experts in the domain of blockchain technology and its applications to transform your crypto dreams into reality.

Security at its Best
Security is our first priority, and we will make sure that all our products and services are incorporated with high-end security features.

24/7 Support
Our technical and customer support team will be available round the clock to clear your queries.

Experts at Meeting Deadlines
We strive to complete and deliver the work on or before the committed deadline.

Phenomenal Records
We have served our clients with myriads of blockchain and cryptocurrency services and supported clients to attain a legacy in the crypto business across the globe.
We Spotlighted In
---









We are Partnering With