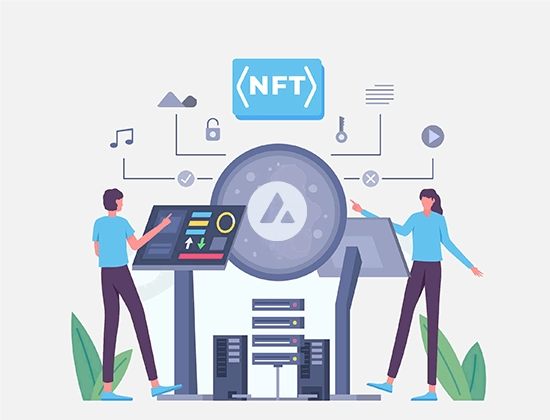 Why Start an NFT Marketplace in Avalanche?
Avalanche is a blockchain network based on high-performance, scalability, customizability, and security. The network also has its own native cryptocurrency, and its complete functionality is based on smart contracts that enable efficient operations. The platform targets three broader use cases, namely – Building blockchains based on applications that are privately (Permissioned) and publicly (Permissionless) deployed, enabling creation and launch of decentralized applications (Dapps), and facilitating the development of smart assets that are customizable in different means. These features ensure that an NFT marketplace built on the Avalanche can operate without compromising any important element of blockchains, which is not the case in most existing blockchain networks. As NFTs are making waves in today's world, building an NFT marketplace on a highly efficient blockchain like Avalanche would boost your sales as the network is projected to grow in the coming years.
Avalanche is an open-source blockchain network driven by efficient smart contracts. Originally planned as a protocol to combat the problem of consensus from unreliable machines that had affected the blockchain world multiple times, its developers planned to establish Avalanche as a blockchain network for complex financial applications of today, and soon, the network was available to the public as open-source. It has a family of consensus protocols called Snow that includes the features Avalanche, Snowman, and Frosty. It has higher transaction speeds (around 4,500 TPS) and lower gas fees, which are burned (removed from the blockchain) to ensure scarcity. It can also support sharding, whereby the blockchain can be partitioned to help various applications.
Benefits of Creating a Marketplace in Avalanche
Robust and Permissionless
An Avalanche-based NFT marketplace is more powerful due to its nature as a public blockchain that does not require the owner to know the entire user base, reducing unnecessary waste of resources.
Scalable and Decentralized
An NFT marketplace on Avalanche can be scalable to any extent as its customer base increases and is highly decentralized. Even individual users can trade NFTs between themselves if the owner enables such a feature on the portal.
Adaptive
Due to the presence of the Snow protocol, a Marketplace on the Avalanche chain can perform highly if small-scale attacks occur and can stay resilient during larger malicious attacks, hence functioning effectively anytime.
Safety from Double-spending
An NFT marketplace on Avalanche ensures that double-spending is prevented in any case, unlike other networks, as the Snow protocols do not need synchronicity for safe operation.
Low Latency
A marketplace, selling NFTs on the Avalanche blockchain can have a finality time of below 1 second, ensuring that the marketplace can expand to futuristic NFT applications based on daily trading and retailing domains. Such a feature is impossible in existing blockchains as users need to wait for longer to reach finality during transactions.
Develop Your NFT Marketplace in Avalanche

NFT Marketplace for Art
As various digital artists are dominating today's NFT world, selling their artworks for millions of dollars, an NFT marketplace for art can certainly go viral with the correct measures. AR/VR technology makes it possible for artists to present their works as detailed as possible to the buyers and acquire a special place in the NFT world.

NFT Marketplace for Games
In-game assets offer the game users with tactical advantage ahead of their opponents with assets like weapons, skins, boosters, and more. Such assets can be operatable inside the game world but not outside it. A marketplace selling gaming NFTs on Avalanche can leverage the gamers' needs with its quicker transactions and efficiency to make profits from satisfying the requirements of gamers.

NFT Marketplace for Accessories
Today, the world of accessories is heading towards NFTs by selling physical NFT accessories and wearables. Buyers can now easily verify the authenticity and ownership of the product they have purchased, along with more details of the product itself. On Avalanche, this only gets seamless as the blockchain is capable of working more efficiently than the incumbent ones.

NFT Marketplace for Fantasy Sports
With more people delving into the world of fantasy sports that enable players to earn rewards, NFT-based fantasy cards can only toughen the competition, making it interesting. As Avalanche is capable of handling such live games without difficulty, the marketplace dedicated to such sports can easily make gains.

NFT Marketplace for Virtual Land
As the concept of the metaverse is booming today, virtual land is also going beserk with metaverse plots selling for huge prices. Investors look into virtual plots of land as speculative assets just like the real world. A marketplace for virtual real estate on Avalanche can be a pioneer as metaverse expands to the blockchain.
Our Expertise in Marketplace Development on Avalanche
Talented Team

Our qualified experts ensure that your NFT marketplace contains all the necessary features present on the Avalanche blockchain to make it work efficiently

Security-first Stand

Our motto of putting security before everything makes our solution for your marketplace a successful venture as our team incorporates all the security attributes available on Avalanche.

Incorporating Future

Our devotion to blockchains has made us adapt to newer blockchains like Avalanche and find ways to add extra features to your NFT marketplace platform both technically and visually.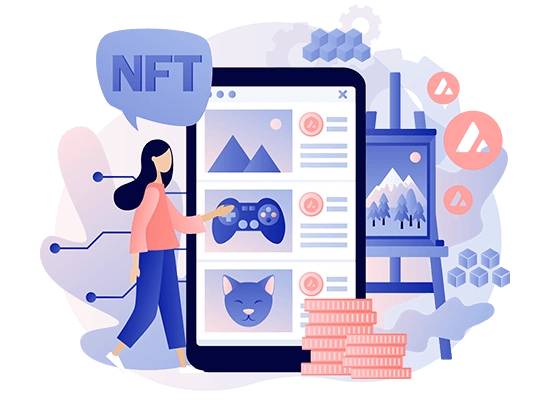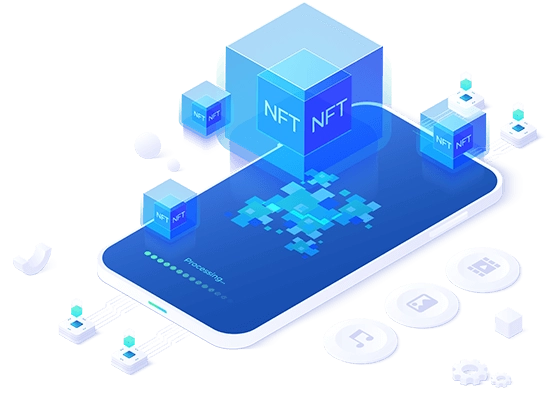 Solid Environment

Our ability to seamlessly add on with the in-built security characteristics of the Avalanche blockchain ensures that your marketplace stands tall even in the case of massive breaches.

Customized Infrastructure

Our NFT marketplace portal on Avalanche is highly customizable end-to-end as per your needs so that it fulfills all your business requirements without compromising on basic functionality.

Powerful Performance

Our expertise in developing highly efficient NFT marketplaces for Avalanche to handle a lot of transactions seamlessly at any moment, thus making things easier for you and your customers.
We Spotlighted In
---









We are Partnering With