Upscale your NFT projects with the Best NFT Telegram Marketing Services
As years go by, a majority of the business platforms are entering into the digital space. This increasing number of business models is because of the revolution of such digitized platforms. The number of people using this platform is enormous and almost everyone uses social media. Thus, it would be a strategic way to bring in more users to the business platform by entering the crypto space. There are various ways to set up a business and let the market know that a new NFT project is going to be launched soon. The most effective way to do this is by adopting NFT Telegram marketing services from our top-tier company, Blockchain App Factory.
Telegram is one of the most popular digital platforms. This platform can be used effectively for promoting an NFT business by directly interacting with the participants of the channel and providing them with complete insight of the NFT project that is going to be live soon.
What actually is Telegram Marketing?
When you heard about Telegram, you would have wondered what a messaging app like WhatsApp could do? However, that is not the thing about Telegram. There is something that you might not come across, Yes, it is Telegram Marketing. Telegram marketing is a type of messenger marketing in which a brand is promoted via Telegram. You can expand your reach, increase sales, and assist customers in learning more about your service by using this channel. No worries! Blockchain App Factory will lead your way.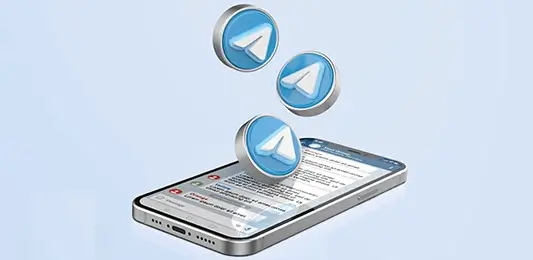 Enhancing your projects with NFT Telegram Marketing Strategies
Telegram has been an important aspect in business trends that strategizes your way into marketing with our exclusive Blockchain App Factory's ideas.
Step 1: Construct a plan
Telegram strategizes in constructing a unique plan. Establishing such a game plan will help you determine the tools, content formats, and KPIs, etc. However, Blockchain App. Factory's essence will enable you to use NFT Telegram marketing strategies to achieve the following objectives:
Increasing the number of visitors to your website
Increasing customer involvement
Establishing a trusting relationship with your target market
Routine tasks being automated
Assisting the clients
An Increase in Sales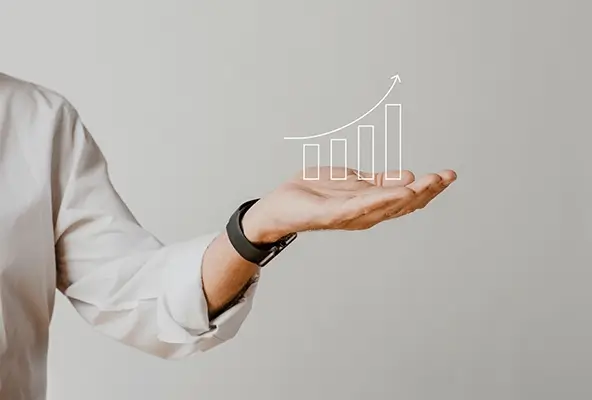 Step 2: Create a Telegram account
Once the game plan is derived, it's time to start off with the proceedings. However, You have three options: a group, a channel, or a chatbot.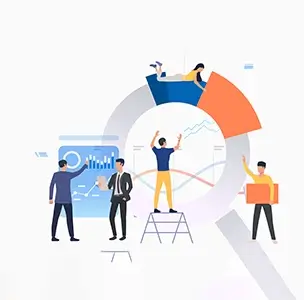 Group
A group is something that has a maximum of 2,00,000 users and you make them either private or public. If it's public, anyone would be able to search, join or even view the history. However, that is not a case of being private Users can be part of a group only if you add them or invite them via links. You can add admins to your group and specify what they can do. You can also create polls to increase engagement and set permissions to control what members of your group can do.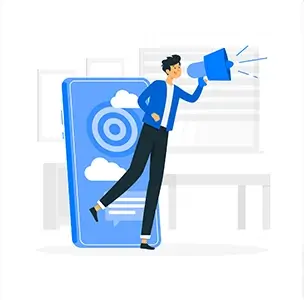 Channel
Telegram channels are used to send messages to a larger audience. The number of people who can join a channel, on the other hand, is unrestricted. There is a distinction between the channel and the group. The admin has complete control over the content posted, and each member will be notified when new content is added. Channels help promote unique content at a lesser time. If you want to provide customer support 24X7, consider creating a chatbot with the fewest resources possible.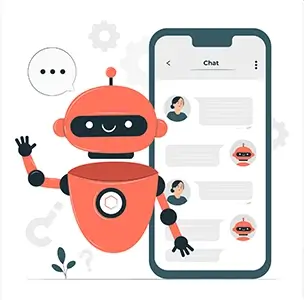 Chatbot
Hundreds of clients may contact your support team on a daily basis if your company grows quickly, Chatbot will feed you better. A virtual assistant that simulates real conversation with clients based on a pre-designed scenario. Chatbots can provide additional information about your projects, present catalogs, share prices, schedule consultations, etc. We help you to construct a chatbot builder which enables 10,000 free messages per month. The main thing is to create a widget that allows the user to subscribe to your Bot. When you set up the chatbot with questions and answers, the bot auto-replys as per the users' response. The Bot gets more advanced when you add more commands. We would help you to market enhanced products with the creation of Group, channel or a ChatBot.
Step 3: Promoting your account
Once the telegram is suited up with all the necessary information we help you to promote your account to reach wider audiences with enhanced traction.
Social media promotion serves better in gaining traction.
Cross promotion moves in handy when tying up with other groups in terms of mutuality.
Facebook ads lead their way in promoting to a larger audience.
Promoting your account in groups that sound like your core.
Promoting your account on your own website will be a treat for those who are expecting an offering.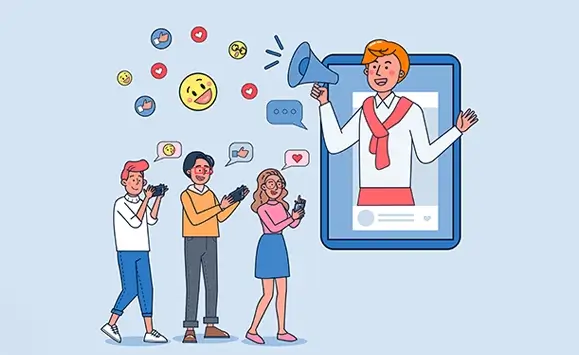 What Are the Business Advantages of Telegram Marketing Services?
Telegram has been one of the best things that the world has ever seen. Telegram has grown over the years and has now started to promote various businesses with their enhanced networks. Not all the companies help you out with NFT Telegram's Marketing strategies to register your success. Blockchain App Factory entails the users option in interacting with the audiences and promoting their business as well as a messenger. Because of the platform's growing popularity, marketers can take advantage of many of the following benefits.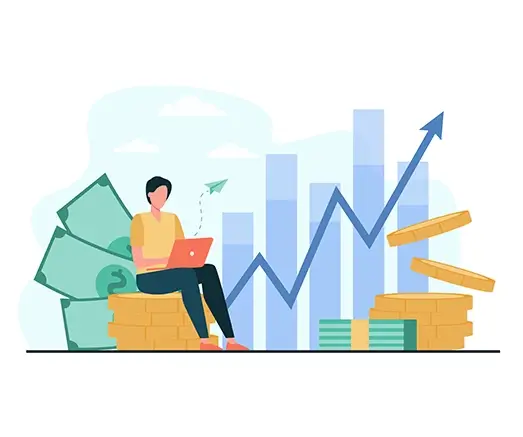 Allows marketers to keep their customers up to date.
Allows marketers to communicate with their customers more effectively.
It enables businesses to provide customer service 24/7.
Brands can use this service to drive traffic to their websites.
Boost user engagement.
Earn your verified Badge with our Blockchain company
Telegram accounts that have a verified batch reach more audiences and gain more traction leading to new clients. Promoting on Telegram will sound like having a cup of coffee. If you are working with us for such kind of marketing it would definitely be your slice of the pie. With Telegram's verified badge, you can ensure that your bot is genuine. You won't get any additional features, but it will reassure your contacts that your page is legitimate.