What are Phygital (Physical Asset-based) NFTs?
Phygital NFTs are physical assets that will give access to virtual assets through exclusive applications. Even though similar tokens have existed for a long time, these bring in the aspect of both physical and digital assets existing together (previous physical NFTs were based on redeeming tokens). These physical asset-based NFTs are predominantly used by brands currently which want to claim a position in the Web3 world by providing authentic experiences to their customers. Items such as alcoholic beverages, antique collectibles, apparel, and even toys paired with in-game digital assets are some examples where physical product-based NFTs are utilized.
Phygital NFT Marketplace Development Services
Phygital NFT marketplace development has evolved across the years since redeemable NFTs were introduced. Such platforms shut naysayers' views on NFTs as they exhibited some real-world use. With time, phygital NFTs also have grown to enable simultaneous functionality, which became revolutionary as far as the Web3 world is concerned. So, create a phygital NFT marketplace to stay on a trend that will remain for long.
Our experts have nailed the skill of phygital NFT marketplace development through access to advanced technologies and Web3 forums. We are a huge family of skilled developers, designers, testers, and marketers who can craft perfect phygital NFT marketplace solutions for you that satisfy all your business needs quickly and affordably.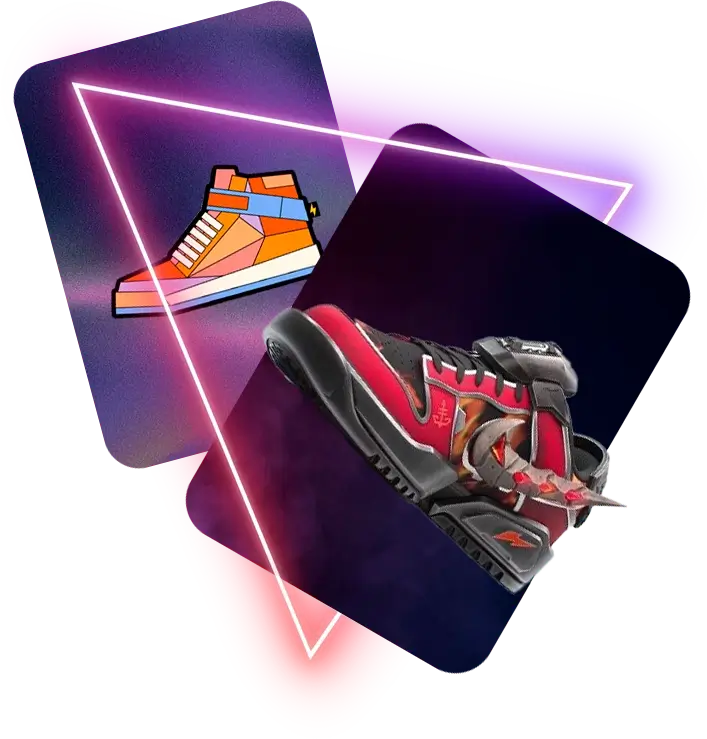 An NFT marketplace for physical (rather, phygital) collectibles works similarly to any other NFT marketplace, with an added process of providing your delivery location or preferred delivery outlet. Even though getting NFTs and physical items is more of an authentication process, phygital NFTs have wider visions. These assets strive to respect loyal customers of a brand by using NFTs as access passes to exclusive events and airdrops.
The working process behind a phygital NFT marketplace starts with users creating their accounts and linking their crypto wallets. Then, they can search through the platform and buy their phygital assets through bidding or direct payments. Afterward, they should get the physical item and gain access to the NFTs that back it. The converse can also be true, where a user can get the NFT and use it to get the physical property. They can then own the NFT and the physical product and use them together. In some cases, they can even trade the NFTs secondarily without losing the physical item.
Features Of Our Phygital NFT Marketplace
Storefront
This portal shows everything about a product, including descriptions, price, utilities, and ownership history, which help users make informed decisions.
Built-in Wallet
Built-in or external crypto wallets are where users can hold their cryptocurrencies and digital tokens of physical assets they bought.
Search Engine
Users can use built-in sophisticated search engines to look for their favorite brand or assets easily to save navigating time.
Filter/Sort
Usually a search engine sub-feature, filter, and sort help users refine their search results that help in checking out quickly.
DeFi Features
Phygital NFT marketplace development even integrates stake-to-earn DeFi features for users to increase user engagement through the platform's native tokens.
Listing Portal
Here, sellers can list their phygital NFTs after authentication from the marketplace admins. Description, images, and pricing should be given.
Live Auction Portal
In this portal, buyers can bid for phygital NFT assets and check the live status of the auction and history.
Metaverse-based Phygital NFT Marketplace
A metaverse-based phygital NFT marketplace is a platform where digital assets bought can be utilized on metaverses. For example, if someone buys a pair of shoes as phygital NFTs, they can use the physical product in real life and its virtual version for their avatar in a metaverse. Today, metaverses such as the Sandbox have partnered with phygital NFT marketplaces to integrate such NFTs on the platform. Metaverses today have AR and VR features that offer users more immersive experiences in the virtual world. Phygital NFTs add to the real world-like experience metaverses offer with their futuristic use cases and features.
Benefits Of Our Phygital NFT Marketplace
Transparency in Trusting
Due to the nature of phygital NFTs where blockchains are involved, information is transparent, ensuring that customers trust brands more.
Brand Protection
Duplication has been a well-known problem among brands, and phygital NFTs can aid buyers in identifying real products from brands.
Item Tracking
As blockchains record every transaction of a phygital NFT, tracking its origins becomes easy for customers wishing to know behind-the-scenes content.
Upcycling Management
As the world becomes environmentally-conscious, phygital NFTs' history can help businesses devise better plans for upcycling used products from users.
Royalty Revenue
Phygital NFT marketplaces can allow digital tokens with royalty policies, which provide proportions in secondary sales to the original owner.
Why choose us?
Blockchain App Factory is one of the legendary names in the Web3 domain, with a team consisting of qualified experts in each facet of development. Our expertise in phygital NFTs has grown within a short time in spite of new upgrades evolving in the Web3 world every day. Create a phygital NFT marketplace today with our professionals as you are assured of getting a best-in-class platform. We concentrate on fulfilling every business need of our clients, which makes our phygital NFT marketplace development services one of the best in the world. If you want to create a phygital NFT marketplace, chat with one of us today to get started!
We Spotlighted In
---









We are Partnering With





create your token
×