10+ Years
Experience in Blockchain
We don't need any introduction to NFTs, very similar to the gaming world. With more than hundreds of Billion net worth and a couple of billions as users, the gaming industry is raging towards the height, which no one in the digital industry could think of. Gaming expresses the emotions of many and is based on the gaming industry.
NFT Game Hub - an ecosystem where we carve and fine-tune every aspect of the gaming platform and integrate the futuristic vision of the digital world, the Fungible & Non- Fungible tokens. The revolution for the Play To Earn NFT game has officially begun.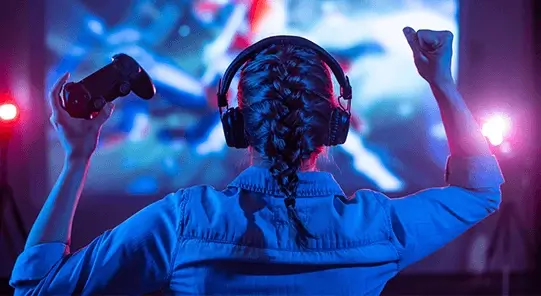 Potential of the Gaming Industry
The widespread gaming industry made its own communities on all possible platforms. Most importantly, PC-based gaming and the stories of the games have a more emotional connection with the communities. Recent stats are predicting that more than 10 billion USD has been spent on gaming from the United States alone. And along with mobile-based games and console-based games, the possibilities are endless.
NFT Game Hub will be the space to lighten up that legacy-based game's into NFT gaming platforms, leading to a future of new beginnings. Suit yourself for the rollercoaster ride of Our Play To Earn gaming varieties