10+ Years
Experience in Blockchain
Our partnership with Polygon helps provide network support for client projects.
Our experts offered development support for Shell's digital solutions.
We developed an NFT marketplace selling various digital assets for the firm.
We built an app to automate supply chain solutions between various end users.
We created a blockchain solution for a superapp with multiple functionalities.
We created a blockchain-based system to govern the firm's supply and logistics.
Globant's featureful music NFT marketplace "Enigma" was created by our experts.
Our team built "Trufin", an options trading platform based on blockchains.
Introduction to Web3 Development
Web 1.0
_Read-only
_Limited access, low speeds
_HTML, Java
_Centralized
_Web pages, and emails
Web 2.0
_Read, and write
_Easy access, high speeds
_HTML, Java
_Centralized
_Social media, and interactive audio/video apps
Web 3.0
_Read, write, and execute
_Easy access, high speeds
_Solidity
_Decentralized
_NFTs, dApps, DeFi, metaverses, and cryptocurrencies The word "Web" came into the computing world in the late 20th century, when the World Wide Web (WWW) went popular. The "Dot com bubble," as experts called it, burst in a matter of years due to its one-way communication nature and notoriously slow speeds. Later came Web 2.0 with some advancements that made multi-way communication possible, and users could now generate content and let their opinions known to the globe. Although the technology comforted people, the recent cases of user data breaches in some of the biggest tech corporations have put the underlying technology under scrutiny. Nowadays, people's belief in Web2 applications is not as blind as they used to be before. The need for newer and safer internet has risen now, and Web3 development might just be the solution everyone wants.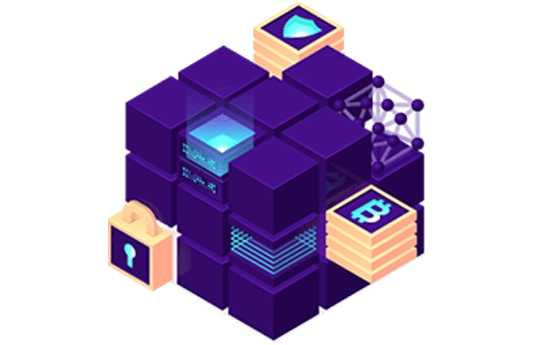 What is Web3?
Web3 is the collective term for tomorrow's internet, which includes multiple sophisticated, and emerging technologies such as blockchains, internet of things (IoT), artificial intelligence (AI), machine learning (ML), augmented reality (AR), virtual reality (VR), and more. Even though the technology is still in its infancy, the branches of the Web3 tree have been developing at an incredible speed over the past decade. We still need to integrate all these sparse domains to form the Web3 tree, which at its full form, has the potential to bring about long-lasting changes to the world.
What is the Need for Web3?
The foremost aspect that gave rise to Web3 is decentralization. In this case, user data will not be confined to servers but spread across "nodes" connected to the ecosystem. Blockchain networks act as the base on which devices are connected, and the other technologies supplement them. Web3 also gives power to the user, thereby making it possible for users to earn through selling their data, in addition to previous Web 2.0 abilities. Also, the other technologies implemented on Web3 strive to make life different, making it possible to use smart systems everywhere.
Who are We?
We are a firm that has been in the blockchain industry for a long time, and we have seen the meteoric rise of crypto world applications such as non-fungible tokens from their initial days. Our experts have a great amount of experience, which makes them compatible to upgrade themselves with all the advanced technologies.
We have served clients across the world with a great amount of success by developing various Web3 and blockchain-based applications. Today, we strive to realize the whole Web3 ecosystem by constantly advancing our knowledge of different technologies related to Web3 and the ways to integrate them into blockchains.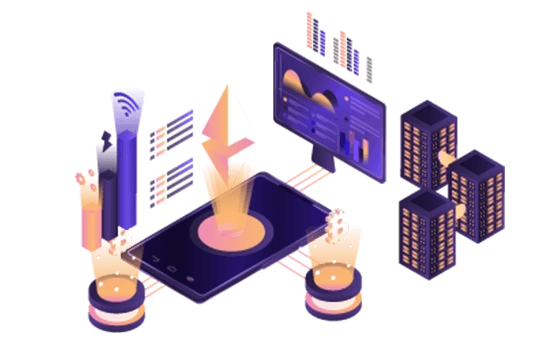 Our Popular Services in Web3
NFT Development
We develop NFT assets for games, movies, music, arts, fantasy sports, virtual real estate, and more for specific applications or as digital merchandise across blockchain networks to support aspiring creators.
NFT Marketplace Development
Our experts develop NFT marketplace platforms across blockchains for art, music, games, fantasy sports, virtual real estate, and more from scratch and ready-made solutions by fulfilling all your needs.
NFT Gaming
We excel in developing NFT-based games along with in-game assets and native tokens for various genres of games and also offer external development and design support in parts if required.
Cryptocurrency Development
We develop cryptocurrencies in various blockchains for various crypto applications and communities by incorporating all the necessary utilities associated and ensuring necessary value through providing initial liquidity for your coins.
Cryptocurrency Exchange Development
We launch cryptocurrency exchange platforms across blockchains from scratch and readily-launchable software. Our expertise ranges across centralized, decentralized, controlled, and hybrid cryptocurrency exchanges by including all features our customers want.
Smart Contract Development
We create smart contracts exclusively programmed as per customer requirements to ensure that all conditions and execution protocols work perfectly without errors. Our smart contracts development expands across popular blockchains.
DeFi Development
Our quality solutions for decentralized finance (DeFi) applications include platforms for borrowing, lending, staking, crypto exchanges, yield farming, crypto wallets, and more through developing from scratch and readily launchable platforms.
Launchpad Development
We create launchpads for initial offerings, including IDO, ICO, and STO on various blockchains, along with NFT launchpads which are new to the Web3 world from scratch and Whitelabel solutions.
Blockchain Development
Our experience in blockchains enables us to develop whole blockchain networks concentrating on various sectors, along with additional or Layer2 development on existing blockchains such as Ethereum and Binance Smart Chain.
Bringing the Third Generation Internet to Life
Multiple components are involved in bringing the Web3 ecosystem to life. The main ones are edge computing, decentralized networks, machine learning, artificial intelligence, and blockchain technology. Each of these domains has its own set of emerging facets in them, which makes integrating these technologies together has been a tough process, although some success has been achieved so far. The success rate will only increase from here as we learn more every day.
Edge Computing
For Web3, computing on the edge, that is data can be created and consumed at the comfort of your devices at higher speeds than ever before to make information accessible.
Decentralized Networks
Currently, data has been under the control of a few powers that benefit massively through selling user information. This is impossible in Web3, as no one controls the data generated.
Machine Learning and Artificial Intelligence
Currently, these technologies have evolved to extreme levels on their own. However, in Web3, their role is to complement the information generated in decentralized environments and help Web3-based search engines.
Blockchain Technology
Blockchains have brought a new perspective to the Web3 ecosystem as they will help host Web3 applications that integrate other technologies to provide a refined online experience for a user.
Benefits of Evolving With Web3
When growing with Web3, you can reap the benefits of emerging technologies getting added to your business venture without effort.

Since Web3 is based on making businesses and users (or creators and fans) closer, the amount of community participation increases.

You can easily appeal to a wider world as a business, as Web3 will bring down geographical and demographic constraints.

You can leverage Web3 to transform our world in different ways, like how cryptocurrencies have been impacting the financial system.

Web3 technology's ecosystem also strives to mingle the real and virtual worlds by providing a range of experiences for users.

With Web3-based metaverses, you can easily establish a global venture without having to dump in a lot of money needed.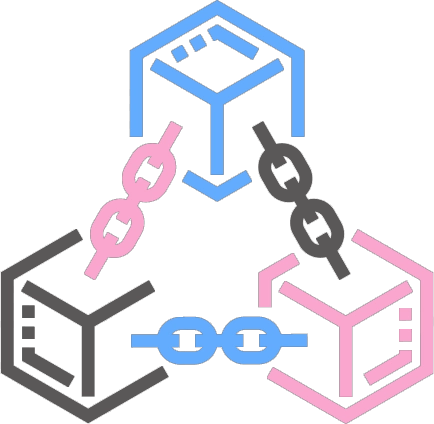 What Makes Us a Credible Web 3.0 Development Company?
At Blockchain App Factory, we believe in the motto "Partial successes are not successes," and it can be seen in our working style as well. We have been developing Web3-based applications for a long time and learning with each development undertaken. Also, our experts thrive in challenging conditions, which often come with the nature of the technology we handle. Our excellence in various stages of creating software, including planning, design, development, testing, and launching, ensures that only quality end-products are delivered to our clients. If you are passionate about Web3 and want to own a business in the emerging ecosystem, we are happy to help you to any extent!
We Spotlighted In
---









We are Partnering With





create your token
×