The Rise Of Digital Games In NFTs
The popularity of non-fungible tokens has opened the door for many varieties of innovative protocols and development platforms that can be combined with it. The NFT domain is a very flexible platform that can be combined with many development protocols. The non-fungible tokens can be represented as digital assets like music clips, image files, trading cards, domain names, etc. The primary attribute of NFTs is that the digital asset can verify its ownership for the users. These digital assets can be traded on decentralized exchange platforms, but the most popular type that is used for trading non-fungible tokens is the NFT marketplace.
The NFT marketplace is built on a blockchain platform that secures information regarding the transactions made by the user. The NFT marketplace is a very flexible platform that can be merged into any development protocol. Due to the massive popularity of NFTs, business entities and gaming entities have taken a keen interest in merging with them. Many digital games that are based on NFTs have been created in the crypto space. Axie Infinity has emerged as one of the most interesting and innovative games in the NFT domain. At Blockchain App Factory, we develop a marketplace like Axie Infinity for our customers who are interested in developing their NFT business on blockchain technology.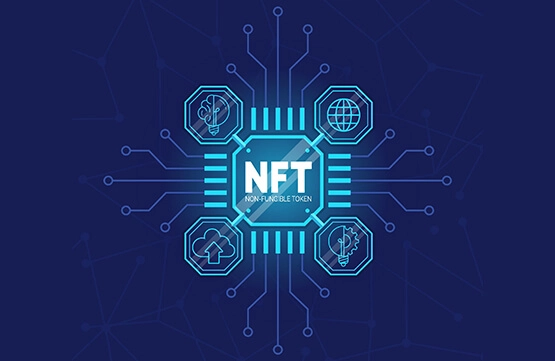 Axie Infinity- A breakthrough in the NFT market
Axie Infinity is a blockchain-based digital game that focuses on battle-style play. This game is a battle-based game where players can collect, breed, and train pets, also known as Axies for their respective battles. The Axies presented in the game are represented as non-fungible tokens. So, when players win a battle or complete a task, they are rewarded with cryptocurrencies, which can be traded in any decentralized exchange platform. This is also a multi-functional game, it not only functions as a game, but it also functions as a social network platform.
Components Of Our platform
The primary components that influence the Axie Infinity game.
Land
The land component enables further development of the in-game assets. The land generates governance tokens since the land is divided into many small tokenized plots of land which functions as the shelter for Axies.
Battle
The most important component in the battle since it is a battle-based game. This component is the initial point for the entire game as it allows players to battle with their opponents to earn rewards in the form of cryptocurrencies.
Breeding
This component is also called the update feature, where it updates the digital beasts by breeding, and makes them unique and different from the other digital beasts in terms of stats and classes which allows to win more battles and earn rewards.
Governance
Our gaming platform provides governance tokens. These are used as rewards for players who win battles and advance further in the game. Our governance tokens also function as the basic units of transaction for the trading of in-built game assets and upgrades.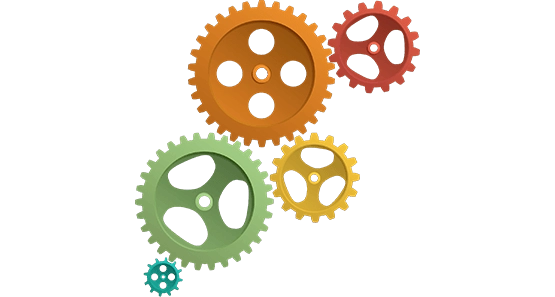 Workflow Of Our NFT Gaming Platform
The first step in playing this game is to enable players to own a digital wallet to store the tokens and the related NFTs. The players need to purchase our in-game digital beasts from the respective marketplace platform to start playing the blockchain-based game. Since our digital beasts are represented as NFTs, every asset is unique, with its own features and stat levels. Exceptional rewards are provided to the players who win battles and advance to the next level with their efficient gameplay skills. It is a multiplayer game where players can battle with their friends and also play solo like playing in the adventure mode, which allows players to battle
Axie Infinity Marketplace Platform
Axie Infinity marketplace platform is an exclusive type marketplace platform where it trades only the in-built assets and Axies from the Axie Infinity ecosystem. This is a complete player-owned NFT marketplace. Since this marketplace is completely owned by players, the utilization rate of this game has increased tremendously, which has grasped the interests of many business models to develop their own blockchain game like Axie Infinity. We at Blockchain App Factory have the resources to support business models in developing their own Axie Infinity marketplace development platform.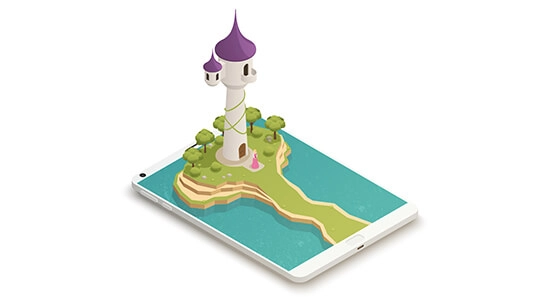 Create Your Own Marketplace Like Axie Infinity
We offer world-class NFT marketplace services to our customers. We have two primary types of methods to develop an NFT gaming marketplace like Axie Infinity.
Whitelabel NFT Marketplace Development Solutions
This is a suitable solution for deploying your marketplace like axie infinity into the digital market instantly Our whitelabel NFT marketplace development solutions create a market-ready NFT marketplace for the customers on a wide range of customizations where the users can select their appropriate marketplaces.
End-To-End NFT Marketplace Solutions
The end-to-end NFT marketplace development is a suitable solution for business models that want to develop their platform based on complete customization. This method allows customers to customize their platform from the initial stage to the final stage. This solution is very suitable for business models with long-term business plans.
Why Hire Blockchain App Factory To Develop NFT Marketplaces Like Axie Infinity?
Blockchain App Factory is a well-known NFT development company in the field of non-fungible tokens. We are one of the most trusted organizations in developing NFT marketplaces. We develop your NFT gaming platform with high precision. Our stellar advantages are the main reason for business models to place their trust in us for developing their NFT projects.
We have prior experience in developing NFT marketplaces for customers, thus, we possess high-level knowledge and experience in this domain.
We have the technical expertise to develop your NFT marketplace on various blockchain platforms, such as Ethereum, Binance Smart Chain, TRON, etc.
We can integrate your specified development protocol with the Axie Infinity marketplace development platform.
Our security features are top-notch, which eliminates the interference of fraudulent activities.
We appoint product managers to your NFT project, where complete guidance and support is provided, even after the deployment of the NFT marketplace into the digital marketing world.
We help you to increase your market exposure in the crypto space by providing efficient post-marketing services, such as social media marketing, digital content marketing, influencer marketing, and forum marketing.
We Spotlighted In
---









We are Partnering With





create your token
×