REVV Racing Like NFT Gaming Platform Development Services
REVV Racing is an NFT-based arcade simulation car racing game created by the popular game developer Animoca Brands. Cars in the game serve as non-fungible tokens (NFTs) and they can be traded for the in-game native token REVV. The game aims to provide a 3D racing experience similar to the traditional PC or console games, but with the extra advantage of the play-to-earn mechanism.
At Blockchain App Factory, we are pioneers in the process of developing multiple blockchain-based applications including games like REVV Racing. Our gaming development focuses on integrating Web3 technology into gaming to bring the future today. Our experts use advanced technologies to build a strong gaming platform like REVV Racing. We also have expertise in marketing such gaming products through utilizing various proven strategies to reach the masses. Our customer-centric approach makes it easier for us to integrate all your requirements without compromising on creating your car racing blockchain games like REVV Racing.
Features of Our NFT Gaming Platform Like REVV Racing
Players can view the game from a first and third-person perspective, along with additional camera angles from different parts of the car.
Players can have total real-time control of their car during the gameplay, just like a traditional car racing game on a PC or console.
Players can play the game using game controllers (PS, XBOX), or keyboard and mouse combinations.
Players can own the in-game NFTs that back the cars and the native tokens of the platform to trade them for monetary benefits.
A gaming platform like REVV Racing can be built on the blockchain(s) of your choice while consuming less time and money.
The game can have a native token that can power the game as well as any future extensions as part of an ecosystem.
Take the podium in the gaming world today with a Play-to-Earn NFT racing game development like REVV Racing!
---
How to Build an NFT Gaming Platform Like Revv Racing?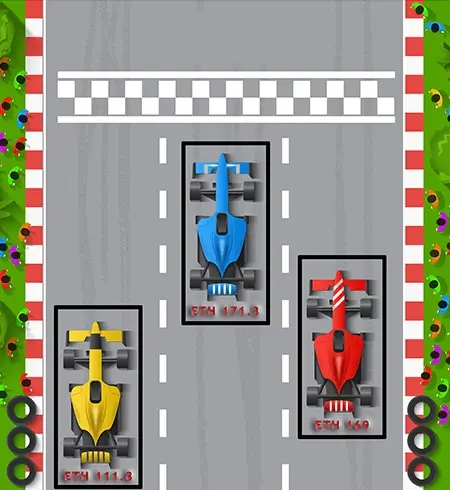 Typically, a REVV Racing like Play-to-Earn NFT game development starts with documenting ideas in the whitepaper. Here, you must also decide the technologies, the development models, and the gameplay features that will be used in the game.

Then, it gets on with one of the important steps of NFT car racing game development – Design. Here, you design the gameplay, user interface, and user experience features that will form a great part of the gaming platform.

After that, comes another crucial part of a metaverse NFT racing game development – Back-end work. Here, you need to integrate features that dictate the security and robustness of the game, along with the smart contracts for the NFTs.

Then, arrive testing, a critical step in a play-to-earn NFT racing game development. Repetitive testing for various test cases should be done, and errors must be resolved to ensure that the platform is free of any deficiencies.

The last step in the metaverse NFT game development like REVV Racing is to launch the game to the public. Make sure that you act on constructive feedback and offer regular upgrades to stay with the trend.
Our Various NFT Play-to-Earn Gaming Solutions
With the usage of play-to-earn mechanisms for NFT-based games, a new path for the gaming industry is getting closer to completion with an ecosystem. For us, it is enough even if you have a little game idea, as we believe in the magic of little things making huge changes. Some of the gaming solutions that we develop are given below:
Dungeonswap

CryptoKitties

F1 Delta Time
Evolution Land

My Crypto Heroes

LudoNFT
In addition to these, we also offer development services for NFT marketplaces similar to that in popular NFT-based games.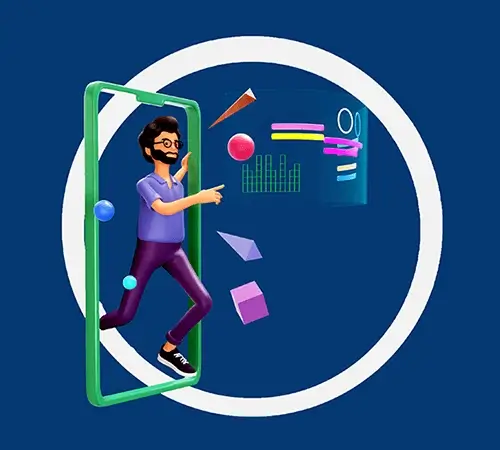 Launch NFT gaming platforms like REVV Racing now to top the leaderboard in the NFT gaming sector!
---
Perks of NFT Game Development Like REVV Racing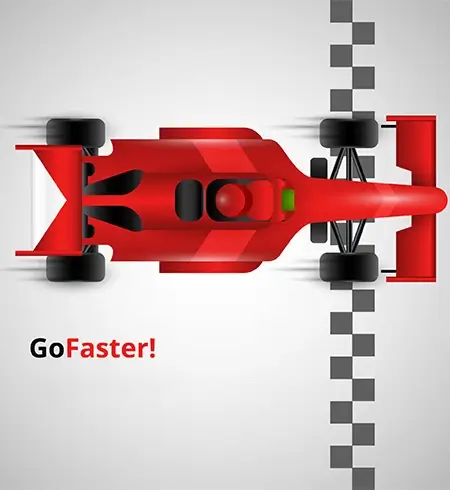 A game like REVV Racing can help your business gain a reputation as arcade simulation games in the NFT world are still a developing area.

Such an NFT game can also earn you great profits within a short time, given the interest of gamers for games based on racing.

An NFT game like REVV Racing can also be a start for building a wider 3D racing game metaverse NFT ecosystem in the future.

REVV Racing like NFT game development also provides additional real-world business activity through secondary sales and fan merchandise based on the game characters.

Additionally, NFT game development like REVV Racing offers opportunities for an exclusive NFT marketplace to facilitate trades of NFT cars and other equipment.

Metaverse NFT racing games like REVV Racing also can prove as a headstart for future metaverse racing games which use AR/VR technology.
In Blockchain App Factory, our goal is to create blockchain-based platforms for all businesses that look to optimize the emerging Web3 ecosystem. Our experts would involve you at any decision that is made during development as a part of our client-centric stand. Also, our services come at friendly prices as we intend to work with strategies that have given us massive success across the years. Our capabilities expand all across blockchain applications, marketing, and consulting for such platforms. So, build an NFT game like REVV Racing today to establish your place on the Web3 ecosystem as a legend in the blockchain arcade simulation racing games.
We Spotlighted In
---









We are Partnering With