Crowdfunding Platform Development
Blockchain and cryptocurrency technology has reimagined the entire startup funding process. Today, entrepreneurs can raise capital for their projects through a variety of financial instruments such as ICO, STO, IEO, and more. Now it is very easy to launch your own white label crowdfunding platform with Blockchain App Factory. They offer a wide range of solutions that can be modified to meet all your business requirements. Their solutions are user-friendly and offer greater scalability.
White Label Crowdfunding Platform for Real Estate, Equity & Debt
When it comes to building dynamic white label real estate & equity crowdfunding platforms, Blockchain App Factory is a trusted name. We are a leading development firm that specializes in building seamless solutions that are 100% customizable. We have many years of experience in this domain and have launched multiple projects that have helped out clients raise over $700 million in funding. We house a large team of talented developers and astute business experts who help give your project a competitive advantage.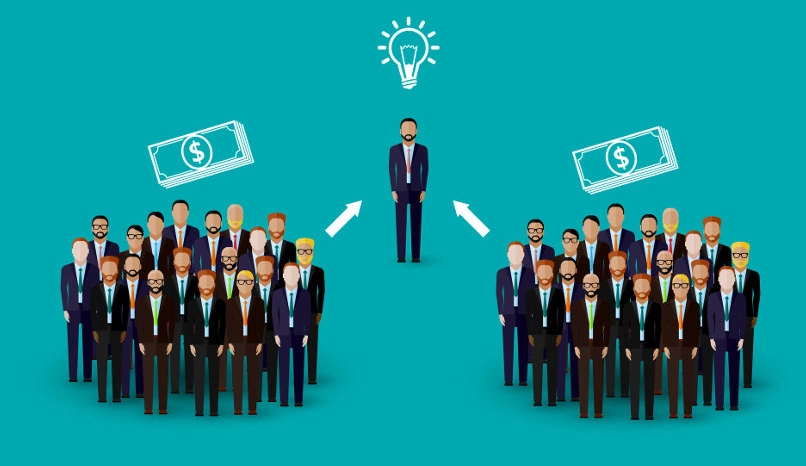 Types of Crowdfunding Platform
---
Our solutions team can design a crowdfunding platform tailored to meet any of your asset classes, investor types or any other requirement you may have.
Investment Type
LP Shares

General Shares

Alternative Assets

Venture Capital

Multi-manager Investment
Our Products
---
Fundraising
Software

Deal Flow
Software

Portfolio and Investment
Monitoring Software

Alternative
Investment Software

Crowdfunding
Administration Software
Real Estate Fundraising Platform Features
Analytical Tools
You can simulate the impact of investing and divesting by looking at the portfolio risk/return profile.
Portfolio Analysis
Breakdown the property data and investment to provide a better understanding for the investors to make wise investments.

Investor Communications
Automated tool for sending information to all your investors' information including financial reporting in a secure data rooms and interactive dashboards.

Fund Management
Management of funds and through dedicated workflow tools which includes fund raised with accredited investor, non-accredited investors and other investors.

Deal Flow Management
Capture current & prospective investors information in alternative asset classes with full mobile access to your dashboards.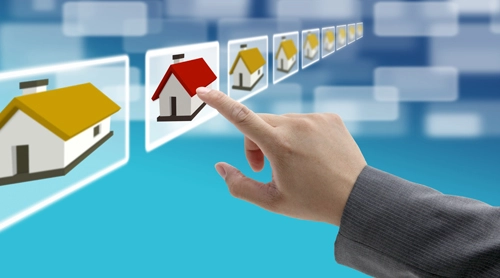 Private Equity Crowdfunding Platform Features

Performance Evaluation
Assess the company's performance with sophisticated analytics for prospective investors for better due -diligence.

Fund Management and Accounting
Monitor transactions with a fully functional ledger solution with internal investor reporting, capital calls and drawdowns.

Valuations
Build advanced valuation models by tracking the valuation process which includes assumptions and valuation results.

Deal Sourcing
Deal-sourcing activities at one streamline location for deal information include financial performance to manage due diligence processes.

Investor Communications
All your investors receive information including financial reporting in a secure data rooms and interactive dashboards.
Private Debt Software Features
Deal Flow
Track the portfolio of loans, bonds and other debentures prior to purchase in a user-friendly screen and visualize the projected performance, impact of market and other risks involved.
Rates Management
You can update the rate of interest of the returns to the lenders depending on market conditions with dedicated admin screens and a centralized control centre.
Settlement
Automate your transactions with payment priority for ease of managing loan balances with unexpected expenses or liquidity crunch.
General Ledger
Capture current & prospective investors information in alternative asset classes with full mobile access to your dashboards.
Cash Flow Forecasting
Through our analytics program, you can track the cash flow forecasting and make changes in LIBOR rates or changing conditions or risk of non-payment.
Investor Relations
Effortless maintenance and access of the track records and information of your investors involved in part of the fundraising process.
Debt Scheduling
Capture data about loans/bonds/debentures, any illiquidity discounts or premiums in accordance with regulations, income generations through fees and other charges and so on.
Infrastructure Crowdfunding Management Software
Centralized Management
All the infra-investments (listed/unlisted/direct) are centralized at one efficient and seamless platform for analysis on entire portfolios.
Data Collection
Collect and monitor all data from managers and partners. These can be Fund or SPV level data or even an asset level information.
Investor Reporting
Financial reports' generation in a seamless and secured share key process with in-house and external stockholders
Pipeline Management
Capture data and information about potential investors for a careful approach to the deal flow management.
Investment Management
Automation with optimization of workflows through fund management support for investments, divestments, capital calls, and other required information

Investment Optimization
Results benchmarking for the attribute and performance for all risk factors in order to efficiently assess performance to enhance risk/return profile.
Investor Portals
Centralization and streamlining of investor data about key reports, fact sheets, for creating transparency with the investors.
We Spotlighted In
---









We are Partnering With