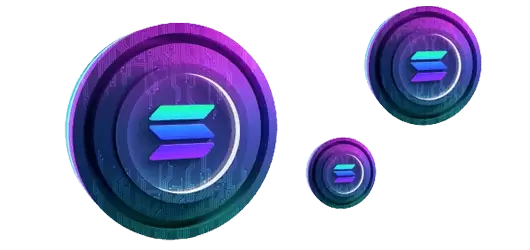 Solana - The Blockchain for the Future
Solana is a blockchain that has found a solution to solve the blockchain trilemma of scalability, security, and decentralization. It uses a Proof-of-Stake (POS) technology which ensures energy consumption per transaction is kept low. Solana also uses a Proof-of-History (POH) mechanism that records the exact timestamp in order for each transaction without any compromise or involvement of a third-party timing mechanism.
IDO Launchpad Development on Solana
Blockchain App Factory, with its experience gathered across the years in blockchain technology, has been able to leverage the Solana blockchain effectively. Our IDO launchpad development on Solana contains all the typical features of an IDO launchpad, along with incorporating all the features that the Solana blockchain has on offer. We, with all our skills and experience, apply the best development practices in place while developing your new IDO launchpad on an advanced Solana blockchain. Our solutions feature all your requirements for the IDO launchpad while costing you lesser. You can also avail our support teams, who would be all in for you if you require any assistance after deployment.
Leverage the Blockchain of Future Crypto Projects with an IDO Launchpad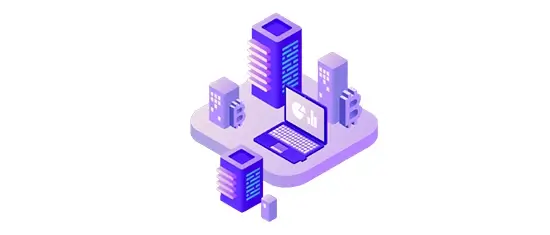 IDO (Initial DEX Offering) – A Brief
IDOs (Initial Dex Offerings) are the tokens of assets represented in a Decentralized Exchange (DEX). The IDO method uses the decentralized nature of the exchange that the assets are held on, thus enabling a crowdfunding platform without the involvement of a third party. IDOs have some massive advantages compared to earlier capital-raising techniques for crypto projects, such as the possibility of fast trading, having immediate liquidity, and being an open and fair process. IDOs support cryptocurrencies and some stablecoins.
IDO Launchpad – A Quick View
An IDO launchpad is a platform that lists crypto-based projects, acting as an investor pool. Investors can search and buy tokens of the business project of their interest. The whole process uses the initial dex offering (IDO) model. An IDO launchpad ensures that the projects find the perfect investors. Such launchpads allow business owners to enlist their vision to the broader crypto group. An IDO launchpad platform increases the possibility for a crypto business to be successful, as the reach will be wider, and there are no geographical restrictions. Built-in automated liquidity pools ensure that the investors can take out profits when they invest in the pool.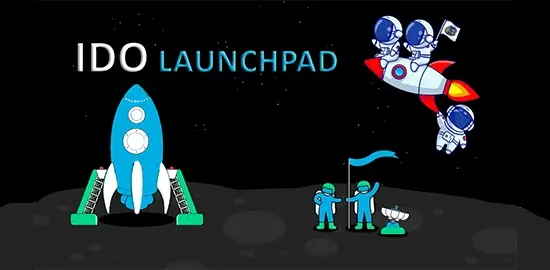 Benefits of Developing an IDO Launchpad on Solana
Transaction costs on an IDO launchpad on Solana would be less as Solana charges a less gas fee and consumes less power.
An IDO launchpad on the Solana blockchain offers scalability, which ensures adding new transactions and users would be fast and easy.
Since Solana can process transactions at a higher speed (Almost 5000 TPS), an IDO launchpad can handle transactions swiftly without delays.
Due to the features that Solana offers, there has been a massive user influx, which ensures a bigger user base for the IDO launchpad.
An IDO launchpad on Solana can offer interoperability between blockchains if required, along with management features that are integrated into the portal.
A Solana-based IDO launchpad can also have attributes through which long-term investors can be incentivized for their participation.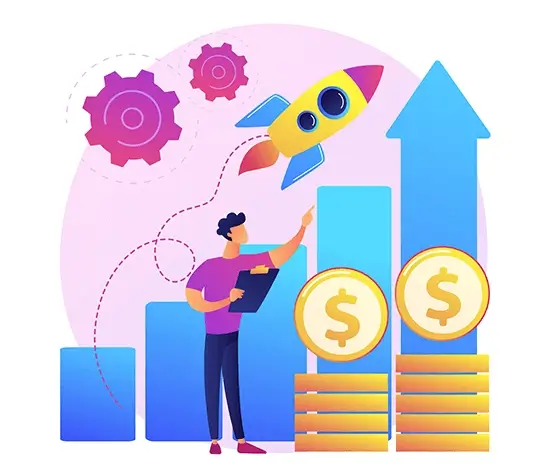 Realize Your IDO Launchpad on the Leading Solana Blockchain
Features of an IDO Launchpad Developed on Solana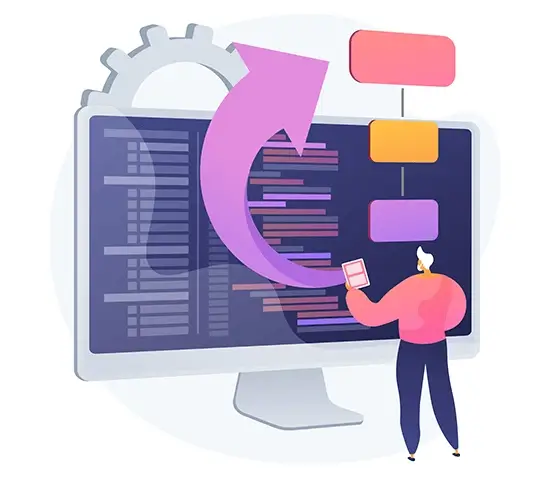 An IDO launchpad in the Solana blockchain would have a strict know your customer (KYC) policy so that only verified investors are allowed.
Such a platform would have automated liquidity possible through the usage of Automated Market Maker (AMM) so that liquidity does not stop.
A Solana-based IDO launchpad would either have an integrated crypto wallet or allow existing crypto wallets inside its platform.
The launchpad would allow multi-level staking of tokens based on the project and the total number of tokens staked on the platform.
IDO tokens on such launchpads would be allocated immediately after the project opens for sale before investors can claim tokens of the venture.
Such IDO launchpads also contain various filters to search according to their preferences. Some filter options include Upcoming, Trending, Expensive, Cheap, and more.
Whitelabel IDO Launchpad Development on Solana
Solana is the fiercest competitor for Ethereum and has become the third-most used blockchain since its inception. Several IDO launchpads have been developed and are running successfully on the Solana blockchain. Our Whitelabel IDO launchpad solution for Solana utilizes all the advanced features given by the Solana blockchain and contains all the basic elements of an IDO launchpad platform. Our team of experts has the capability to incorporate all your requirements in your new IDO launchpad platform based on Solana and put all the efforts at an affordable cost. Our support teams work round the clock to ensure that you get all your queries resolved in a short time.
Be an Early Bird to the Solana IDO Domain with Our Customizable Ready-to-deploy IDO Launchpad Solutions
Blockchain App Factory – A Pioneer in Developing IDO Launchpads
We are one of the best companies in developing quality IDO launchpad platforms. The experts at Blockchain App Factory have seen it all in the world of blockchains since the beginning and have learned from each event in the blockchain domain. Our expertise in developing IDO launchpads on the Solana blockchain comes through sheer experience with other blockchain-based applications along with the strive to learn emerging technologies. We thrive on challenges, and we aim to bring your IDO launchpad on Solana at the best quality possible by using efficient and proven programming practices.
We Spotlighted In
---









We are Partnering With