10+ Years
Experience in Blockchain
What is an IDO Launchpad?
An IDO (Initial Dex Offering) launchpad is a platform used for crypto project fundraising using decentralized cryptocurrency exchanges (DEXs). These platforms take advantage of the decentralized nature of the exchanges they depend on for liquidity. IDO launchpads came up due to their benefits compared to the previous crypto offering models (ICO and IEO). Many successful crypto-based businesses today have been a result of IDO campaigns. IDO launchpads make it easier for newbie crypto entrepreneurs to traverse to the next level by exposing them to a welcoming and widespread investor community.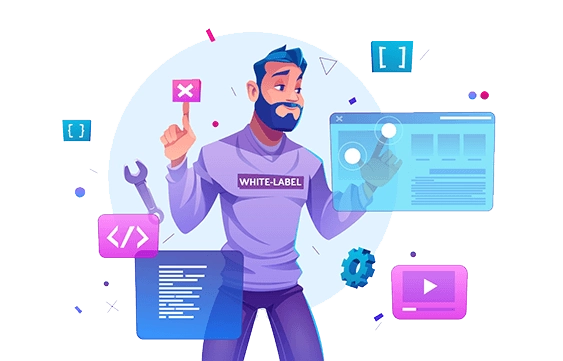 Get Your Ready-made White-label IDO Launchpad
A White-label IDO launchpad is a ready-made solution that has been built beforehand. This means the platform would have been tested extensively to ensure no flaws were present. The platform also offers a great deal of avenues to customize your ready-made IDO launchpad to match all your expectations. Our ready-to-launch IDO launchpad can be ready for operations within a short time while costing you only a proportion of what you might have spent on a platform from scratch. In a world where time and money are paramount (at least in businesses), it is essential to have a platform that can be readied quickly at affordable costs. Our readily-launchable IDO launchpad can fulfill a business owner's dream by delighting their perspectives right from the start.
Launching an IDO Launchpad – From Scratch Vs From a White label solution
| Building an IDO Launchpad from Scratch | White label IDO Launchpad |
| --- | --- |
| All the steps involved in developing a platform need to be executed here. | We only need to customize the existing IDO launchpad solution with basic features. |
| Developing from scratch consumes comparatively more time. | White label solution consumes comparatively lesser time. |
| Developing from scratch incurs comparatively more expenses. | White label solution incurs comparatively lesser expenses. |
| You can decide on every facet of your IDO launchpad platform. | You can customize all the user-end features available in the Whitelabel solution. |
| You will have a unique platform as a result. | You will have a platform similar to a popular IDO launchpad. |