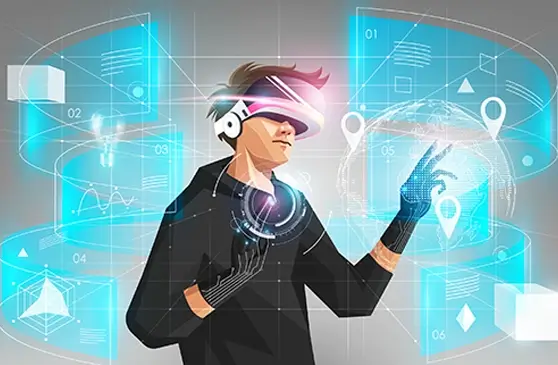 Metaverse NFT game development strives to redefine our digital experiences
Technology is known for several upgrades over the years. Maintaining one won't work better in the world of exotic innovations. However, the goal of technology is to solve real-life problems and blur the line between reality and the virtual world. However, every technology advances throughout the time to give a life to the gaming world. As a result of these internet iterations, new tech trends like Metaverse have emerged. On the other hand, these technologies make advantage of blockchain and its well-known use cases to realize the full potential of their initiatives. We are here to make an impact in the industry of games with the much-hyped Metaverse NFT game development. You can hire us to develop a game and shine like a star as a result of the traction you'll gain.
What is a Metaverse NFT game?
The pandemic has left a message that there is a possibility in each and everything that you use to be converted into something precious or even divine. Aren't you aware of the outside world? Let me explain, your valuables are being converted as NFTs and have been sold for millions. Likewise, gamers have their way out from the real world of struggles. However, a metaverse is a 3D virtual world that combines our social and real-life lives to create an exciting digital experience. Some computer experts even think that the Metaverse and NFTs are related. In the metaverse, NFTs are useful in a variety of ways. NFTs play an important role in everything from providing asset ownership to powering interoperable blockchain games. To take advantage of the combined benefits of NFTs and the metaverse, every metaverse endeavor, whether gaming or business, must mix the two. The gaming industry was one of the first to adopt NFT technology, and it has more potential to attract younger audiences than any blockbuster film or sporting event. Moreover, the latest buzz is regarding the Metaverse NFT games that everyone is trying their hands on. Blockchain App Factory hails setting up the best Metaverse NFT game and converts you into an entrepreneur. The Metaverse NFT game allows users to buy, sell, bid, build new avatars, etc., in 3D dimensions.
What is it with the Blockchain games?
All the blockchain games have in-game NFTs that can be exchanged, bought, and sold on secondary markets. The Metaverse is made up of multiple interconnected virtual worlds in some ways. As a result, the play-to-earn paradigm and the NFTs provided by blockchain games will play an important role in the Metaverse in some fashion. The development of a Metaverse NFT game could be handy for the budding entrepreneurs.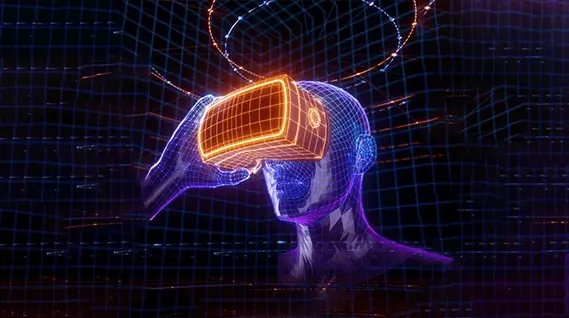 Features of NFT metaverse game development:
The features that set a trademark for the NFT metaverse game development are as follows:

High-Textured Graphics
Enabling high-textured graphics to portray the real-world feel graphically. As a result, our platforms will include algorithms and tools to enhance and support high-resolution graphics.

Enhanced Storage
Enhanced Storage medium enables metaverses wide range of asstes without any barriers. Decentralized storage optimizes the immutability of asstes with the same efficiency.

Interoperability
Interoperability improves the compatibility within different platforms where interaction between custom blockchain is essential. The Metaverse supports connecting multiple projects across different blockchain networks.

Secured multi-currency wallet
A secured multi-currency wallet is essential in incorporating transactions at ease. Our platform includes a web 3.0 based NFT compatible wallet, as well as support for a variety of wallets on the market.

Advanced UI
Advanced UI within the Metaverse game will always take precedence in our builds, and we are more concerned with developing a platform with a more user-friendly user interface.

Governance Attribute
This feature enables the users to vote on important decisions on the metaverse gaming, thereby making it a community-driven platform.
Advantages of NFT Metaverse game development
Decentralized
While corporations dominated early virtual worlds, crypto metaverses are frequently decentralized. As a result, blockchain metaverses differ from today's mainstream corporate structures and value extraction strategies in the game industry.
User administration
In this way, metaverses can develop into full communities with economies and democratic governance, expanding beyond crypto games. DAOs and governance tokens, for example, assist players in shaping the game's future by allowing them to vote on changes and upgrades.
Verification factor
Due to the uniqueness of the NFTs, the metaverse tokens and other things are coded to help the provenance of in-game user-generated content and NFT gaming assets. NFT's try to upgrade the standards of the in-game items by providing much-needed exposure and access to the asset markets.
Economy
The economies of the crypto metaverses are linked so that they cannot be separated due to their cryptocurrency and blockchain infrastructure. The Metaverse currencies, skins, and real estate can be traded for real money.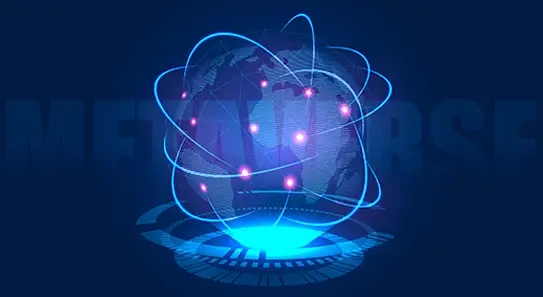 Metaverses are digital 3D universes that provide users and businesses with the most advanced options for transferring real-world assets and services.
Metaverse provides an open and fair economy that is backed by blockchain technology.
While crypto metaverses (and NFT games in general) are still in their infancy, these new worlds hold exciting social and financial potential.
Users can benefit from crypto metaverses by having new ways to play, invest, collect, and socialize, as well as new ways to profit from it all.
Certain, the play-to-earn gaming economy will be occupied, and blockchain game players will be empowered through NFTs.
To begin, users can use Binance NFTs IGO Collections to assemble in-game NFTs, allowing gaming metaverses.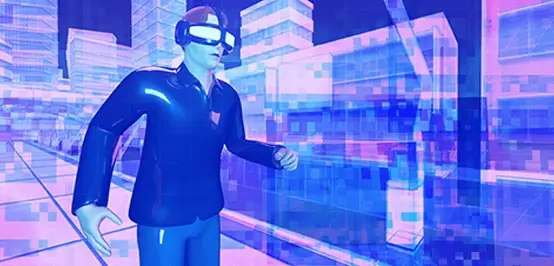 Why is developing an NFT metaverse game essential?
The games are set to be upgraded day by day as per the trend. While the NFTs are also important in the Metaverse for creating exclusive environments and enhancing the digital community and social experiences. The future awaits for the incredible as the number of people who use NFT Gaming is steadily increasing. The introduction of metaverse gaming, with all of its unique features and innovative operational modes, will entice a large number of users. This is the newest way in acquiring users onboard, and we at Blockchain app factory are specialized in the development of a Metaverse NFT game that proves to be sufficient for the newbies.
Significance of a Metaverse NFT Gaming Platform
Here the development of a Metaverse NFT game enlightens you with the following:

Transparent Blockchain Network

Trading Real-World Services and Assets

Play-to-Earn Gaming Platform

360-degree 3D Environment


Why Blockchain App factory for NFT metaverse game development?
We at the Blockchain App Factory set up the game from the very beginning to get the utmost benefits and features that the gamer and the users must receive. Setting up a game in NFTs own regime(Metaverse) is something that is never made as a first thing. Here, we treat you with 24X7 support and train you with high-end security making you a perfect product for the future. The traction will be higher as they would experience Effective Virtual Gaming. Preferring Blockchain App Factory's service would modernize your games for the upcoming generation by taking it to the next phase.
We Spotlighted In
---









We are Partnering With





create your token
×