IDO Marketing services
Initial Dex offering is a fundraising model in blockchain technology that supports the organizations for business development in the blockchain ecosystem. As tech nerds and investors found blockchain as a promising factor for business development, blockchain enthusiasts developed fundraising opportunities to support and contribute to the startups and their innovations in blockchain technology.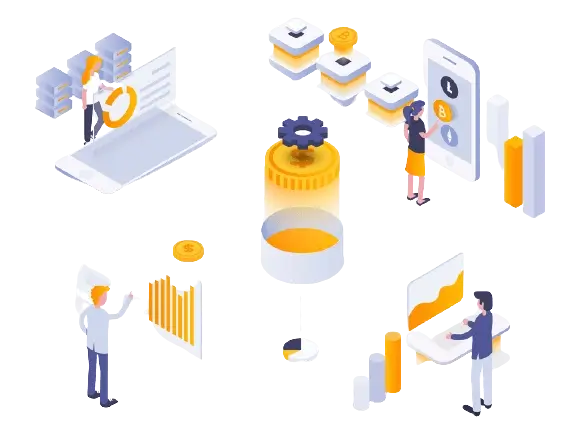 IDO is a specialized model for decentralized exchange projects. This fundraising model benefits and empowers the DEX projects emerging in the blockchain ecosystem. The crypto enthusiast and tech nerds from Blockchain App Factory offer enormous services in DeFi and DEX platforms. The proficient marketing team boosts every innovation into a revenue stream with their result-driven marketing strategies. Our tailor-made strategies are specifically designed for your line of business in order to obtain the desired traction and widen the reach while implementing on-page & off-page optimizations' strategies.
Blockchain App factory's marketing service offers better market visibility for your business to the right audience. Our meticulously crafted strategies and research enable us to elevate your business in the market. We enrich your business with strategies that include SEO, Email advertising, PPC, Social Media, and more. IDO Marketing not only deals with Lead Generation but also focuses on investors' conversion & retention. Our knowledge and proficiency in blockchain technology and business development empowers your business in all aspects.
Initial Dex offering- Saddling Decentralized Exchange
IDO offers fundraising opportunities for DEX projects. Fundraising is a driving factor of every business. Traditional fundraising like IPO and venture capital are the ladders of today's business giants. While the blockchain offers surplus benefits in finance and other important sectors, the traditional fundraising method is also updated to the decentralized ecosystem for its immediate actions and processing time.
This IDO acts as a better fundraising model to uplift the emergence of decentralized exchange platforms in the blockchain ecosystem. Marketing your IDO strengthens the blockchain development company for the development of the DEX platform.
Opt for Blockchain App Factory, the Top-Rated IDO Marketing Company in town, to make your job easier & a lot quicker with its profound team of experts.
IDO Marketing services
Blockchain App Factory, with its adept knowledge in the technology & market space, drafts new-age project-specific strategies to help you gain precedence over your competition. Our impactful IDO Marketing Services that are designed to grow in competitive marketing conditions include.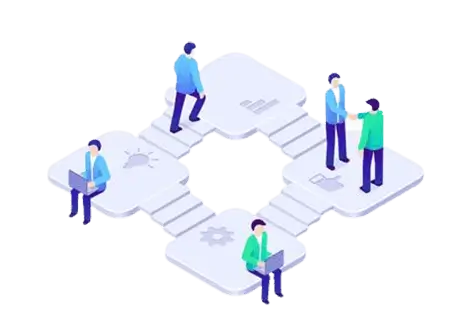 Website Development
Market Research
Pay Per Click
Social Media Management
Content Marketing
IDO Press-Release
Email Marketing
Community Engagement
Influencer Marketing
Post - IDO Marketing Services
The market for IDO & digital currencies is proliferating every day. Each year the market is getting heavily clustered with numerous IDO launches. Since IDO shows great potential in DEX development, a mere regular marketing strategy is not enough. A well-strategized and cutting-edge marketing plan is required to yield top results.
We are the leading Cryptocurrency Marketing Company and our specialized IDO Marketing Plan is designed keeping in mind the latest market trend, coupled with state-of-the-art technology and an adept marketing team dedicated to launching your IDO successfully. At Blockchain App Factory, we are experts in Post-IDO Marketing Strategy and have come with 8 steps to increase your token price and market cap.
Step 1
Constant Communication with Investors
Step 2
Educate your Users about your Platform
Step 3
Encourage Innovation on your Platform
Step 4
Enhance Stakeholder and Community Participation
Step 5
Focus on Organic Acquisition of Token Holders
Step 6
Demonstrate Thought Leadership and Subject Matter Expertise
Step 7
Build a Local Brand Ambassador & Influencer Network.
Step 8
Use Airdrop & Bug Bounty to accelerate Adoption
Blockchain App Factory your partner of choice
---
Blockchain App Factory is one of the pioneers in the field of Cryptocurrency & Blockchain technology; comes with adept knowledge in terms of technology & cryptocurrency market sphere; and offers end-to-end IDO Marketing Services, thereby gaining precedence over the other players in the industry.
Privacy & Security
We value integrity & confidentiality the most and offer complete privacy to data and transactions.
Reliability
We are committed to results & offer timely intimation such that you can track the progress of your project.
Result-driven
We are highly organized and offer a detailed schedule on the IDO Marketing campaign; we speak with numbers and we keep improving our strategies to optimize & generate desired results.
24*7 Support
A dedicated team is in place to offer you extensive support to resolve your queries and provide assistance in anything you need.
Highly Skilled Players
We have a dedicated team of highly skilled marketing experts who come with unprecedented speed and are proficient with IDO campaigns.
Project Manager
A dedicated project manager is assigned to each one of our clients to manage the entire IDO project, to work with marketers, and also to share timely updates & progress on projects.
Blockchain & cryptocurrency Marketing
Blockchain is a phenomenal innovation in the tech industry, which is experiencing its rife with the significance of its cryptocurrency. Such irresistible technology should be outsourced with an impressive marketing strategy to acquire its position across the industry. The strategies we follow to elevate your business ideas across investors and crypto markets for better visibility and immediate fundraising opportunities include.
Conceptualize strategy
Implement strategy
Analyze results
Re-Strategize strategy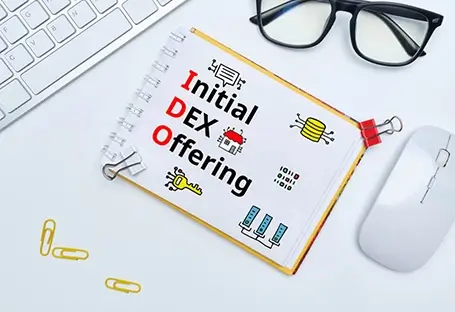 Esteemed Web3 Clients
We Propelled to Popularity
As a reputed Web3 marketing agency, we strive to offer the best-in-class services to promote projects
to the intended audience using a plethora of strategies. Such an approach has led us to work with
top Web3 businesses, and we have generated fabulous results for them.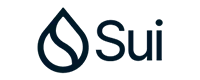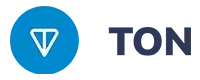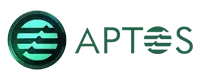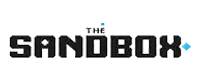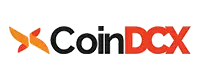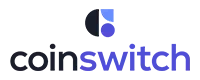 Our premium packages
A successful business is driven by its strong marketing strategy. We tailor the package of our premium services and strategies to benefit every customer to achieve their success in the crypto space.We initiate the starting point of your marketing strategies. Our marketing packages cover all-inclusive marketing services from consultation to implementation to drive the best possible outcomes for your IDO. Our IDO marketing prices are nominal and help you strategize the future of your IDO effortlessly and efficiently. Take a look at our packages to find out what we cover.
FAQ
IDO marketing service promotes your IDO platform to reach the entrepreneurs and investors for gaining attraction towards your IDO platform for fundraising.
The prominent methods of IDO marketing involve,
Social media marketing
Listing
Strategic marketing.
A company's brand value and their success stories are their proven records. Blockchain App Factory's magnificent success and result-driven marketing strategies make it pop out as the best IDO marketing agency.
We Spotlighted In
---









We are Partnering With





create your token
×