Why Cryptocurrency Exchange platforms like Coinbase?
Cryptocurrency exchange development like Coinbase means integrating features present in Coinbase into your new portal along with some customizations. Coinbase is a cryptocurrency exchange portal that supports more than 100 cryptocurrencies where users can buy and sell them to fellow users. The platform has a big user base, and it is projected to become the master of crypto exchanges in the future. The application has secure and robust features while offering its users a sailing experience through its user-friendly interface.
With cryptocurrencies becoming mainstream in today's financial world, it is obvious that developing a cryptocurrency exchange like Coinbase would be advantageous both for the owner and the users. It is only because of the features that the platform has, and it is also available in multiple extensions (Website, Android, and iOS versions). Experts at Blockchain App Factory are proficient in creating a lot of blockchain-based applications. Their solution in this case, proves that they are the best Coinbase app like cryptocurrency exchange development company. A Coinbase like cryptocurrency exchange development process would have the best built-in security attributes in every step, from logging in to carrying out trade activity while catering to all your requirements.
Why Should You Develop a Cryptocurrency Exchange Like Coinbase?
You should develop a cryptocurrency exchange like Coinbase since the digital financial sector is booming now, even with all the troubles that the world is facing. Particularly, a cryptocurrency exchange developed like Coinbase would be a great venture due to the fact that such a platform can function globally and support a lot of cryptocurrencies as per your requirements. An app developed like Coinbase has in-built smart contracts that are executed with every transaction and ensure a secured experience for the users. Also, a crypto exchange like Coinbase supports multiple payment gateways so that customers can easily transfer cryptocurrencies to their bank accounts.
Currently, a business based on cryptocurrency exchange development like Coinbase app would be the aptest choice when it comes to crypto-based firms. Although cryptocurrencies are volatile in nature, and extreme fluctuations are very common, the crypto exchange business has not fallen down due to the rate of transactions occurring through them each day. Also, with the current condition of conventional financial institutions, it is evident that more people from developing countries would soon convert their savings to some cryptocurrency. The role played by crypto exchanges like Coinbase would increase a lot than what it is now.
Feature of a Cryptocurrency Exchange Like Coinbase
Smooth UI/UX
Our crypto exchange development like Coinbase features a seamless user interface (UI) and user experience (UX), making life easy for your users.
History of Transactions
Our solution like Coinbase features a special portal where users can view all the crypto transactions they have made through the platform.
In-app Chat
A cryptocurrency exchange like Coinbase has a chat feature where users can chat to reach trade agreements without giving personal contact details.
Two-factor Authentication
The feature ensures that a user logging in would only be allowed only after second verification to protect the portal from hackers.
Secure Escrow Wallet
The robust escrow wallet in the platform ensures that transactions are carried out only when both parties come to a final agreement.
Promoting Cryptos
The platform allows sellers to advertise their crypto coins on it for a fee that depends on the longevity of the advert.
Live Market Charts
Such an exchange contains a chart that gives out real-time crypto market updates so that users can easily carry out trading operations.
Supporting Many Coins
An app development like Coinbase would support many more coins in addition to the popular cryptocurrencies such as BitCoin, Ether, and LiteCoin.
Benefits of Developing a Cryptocurrency Exchange like Coinbase
Easy-to-handle UI

The user interface offered by a crypto exchange like Coinbase is easily understandable and usable by anyone, along with a fine UX.

Fully Secured

Multiple verifications carried out by such an exchange platform ensure that it is fully secured and there are no hackers present.

Fast Transfers

In a portal like Coinbase, crypto transfers are processed at lightning speed so that the users wait far less than normal.

Multi-platform Support

Our crypto exchange portal like Coinbase can be developed for web browsers, Android, and iOS application markets to reach more users worldwide.

Lower Trading Fees

A cryptocurrency exchange like Coinbase charges only a low trading fee for every transaction, unlike other exchange companies that charge higher fees.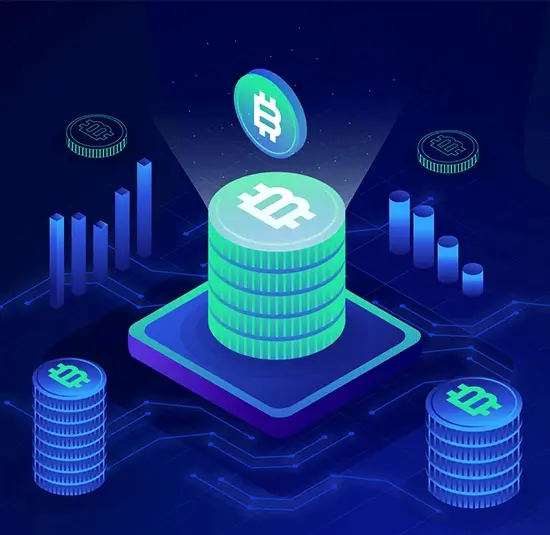 Discover Our White Label Crypto Exchange Demo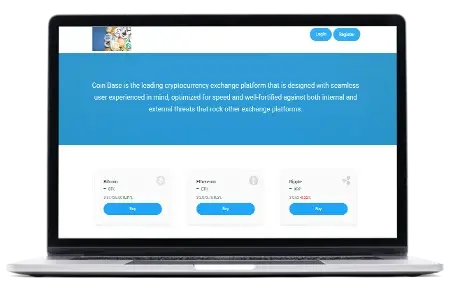 Process to Build a Cryptocurrency Exchange Like Coinbase
Similar to any other crypto project, cryptocurrency exchange development like Coinbase starts with thorough planning. Here, detailed plans are made for every facet of the process, from the platform development to providing updates after deployment along with promotional approaches. Then, research the market you plan to work on and search for special features that have been missed by competitors in the market area. Decide your application's features based on the results from the research. Then, go ahead with designing the user interface (UI) and user experience (UX) features according to your needs. It is important to have various perspectives and themes is important as a backup plan is always good.
After designing the platform, incorporate the technological attributes through back-end development. The process plays a defining role in the security and robustness the exchange portal would exhibit after launch, as these features are necessary in the crypto world. Then, test the software multiple times by applying different test cases and solving any errors that arise on the way. Carrying out quality testing is essential as no one likes a portal with a degraded experience. Then comes the final step of launching the cryptocurrency exchange platform, where you release the application for the users and start trading operations. It is also important to analyze regularly to build frequent updates.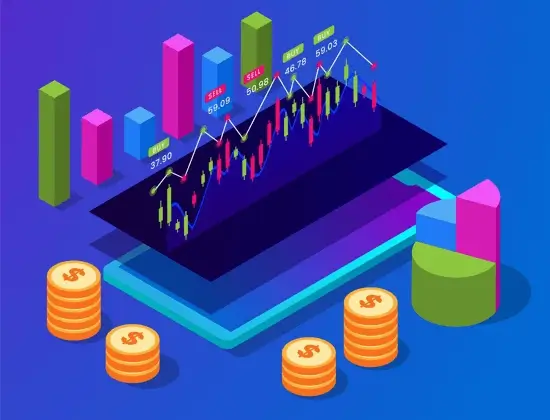 How Profitable is a Cryptocurrency Exchange Business?
Venturing into a cryptocurrency business would still be profitable in the current era of cryptocurrencies and related applications. There is a massive increase in people investing in cryptocurrencies, which will only increase as time flies. The main factor to be considered here is that your new cryptocurrency exchange business plan should have a higher degree of decentralization, if not fully decentralized. This is because the world today is progressing towards applications based on decentralized finance (DeFi), where cryptocurrencies are an integral feature. Your crypto exchange app development like Coinbase can profit from fees for depositing, withdrawing, and listing. Also, higher profits for your venture are ensured through commissions for trading and selling tokens on the platform so that you earn money and reputation at the same time. Additionally, your exchange can make money through advertising for coins by your users, which is necessary for them.
Why Should You Choose Us to Develop a Cryptocurrency Exchange Like Coinbase?
You should choose our experts at Blockchain App Factory for your cryptocurrency exchange development like Coinbase, as their expertise is crucial in every stage of the development process. We also have knowledge of the state-of-the-art technology to integrate in your crypto exchange along with the already available features we took from Coinbase. Our professionals ensure that your new cryptocurrency exchange software will be developed with all the necessary security and robust features to make your portal trusted by customers. Talk with one of our professionals now to know more about cryptocurrency exchange development like Coinbase for your new business.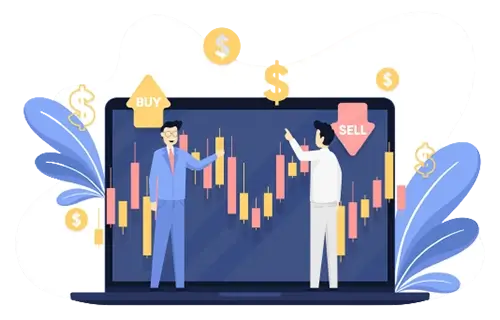 We Spotlighted In
---









We are Partnering With