How to Promote an ICO with Email Marketing
As ICO (Initial Coin Offerings) continue to gain strength in the market with their cost-effectiveness, the need for effective promotion can be executed seamlessly with the help of crypto email marketing. Heavy competition in other tools like discussion forums and messaging platforms, along with the banning of crypto-related advertisements on social media, email marketing for Ico's can be a viable alternative to all these restrictions. Let us know the potential of this tool and how it can have a far-reaching impact on businesses. 
Understanding the Meaning of ICO Email Marketing 
It involves the utilization of email to send promotional messages about the ICO to prospective and existing customers. Email marketing for ICOs includes the circulation of newsletters, product updates, and information about exclusive deals to users who have subscribed to the service.
Types of ICO Email Marketing Services 
Welcome emails –

This involves sending a short brief about your organization and an effective pitch indicating your readiness for doing business with your client. Try to share your industry experience and knowledge of the market clearly. It will lead to the formation of a future relationship and boost crucial metrics such as open rates and click-through rates. 
Email newsletters –

Newsletters involve circulating information about the company's events, future projects, and requesting feedback. It helps in promoting brand awareness and creates better engagement with users. 
Dedicated emails –

It involves the promotion of one offer across the target audience. Hence the firm will be clear about the call-to-action. It is easier to measure and track the progress made by checking the views and conversions on the landing page. 
Lead nurturing emails –

It involves sending a series of emails loaded with useful content to your buyers. An automated system can be used for reducing time. Flexibility should be ensured as there will be different kinds of customers who are in various stages of their buying journey. It helps in reconversion as the emails are circulated based on targeting and segmentation of the audience. 
Sponsorship emails –

It makes use of display ads and different newsletter templates. Strategies like Pay-Per-Click, mobile advertising, and affiliate advertising. There will be a greater reach as sponsorship emails are sent to a highly targeted audience. It will ultimately lead to a higher number of visits, leads, and sales. 
Transactional emails –

It is an email that is sent in response to a call-to-action undertaken by a customer. The engagement would be high, and it translates to a higher click-through-rate. 
 Re-engagement emails –

This is sent to establish a good relationship with inactive clients. Awareness can be generated by asking for feedback. This will improve the processes and marketing tactics being used. It is cost-effective when compared to the efforts to acquire a new customer. The firm's email list will look more polished. 
 

Significance of Email Marketing for ICOs 
It is cost-effective as a wider audience will be tapped by sharing personalized content. Since a lot of information in the form of multimedia content can be packed into a single email, it is beneficial for the overall campaign as it generates a higher reach through minimum effort. 

Multiple segments of the audience can be targeted by drawing up different criteria such as language, gender, country, and interests. It helps in positioning the brand relevantly and also creates a positive buzz around the company's projects.

It boosts the chances of interaction when emails are sent with a catchy subject line, attractive templates, and enticing infographics. In the end, the user would respond if he finds the idea and your offer good enough to satisfy his/her requirements. 

It helps improve trust and credibility by connecting with the audience on a personal level to initiate organic discussion. Success depends on effective networking. 

Engagement would be enhanced with a more precise call to action. They can connect with the company's projects quickly and delve into the offer deeply. 
Discovering How Ico Email Marketing Solution Is a Good Backup for ICO Projects 
Since most of the users open their email daily, content gets easily consumed, and the firms can get higher traction.

Project updates can be sent on time to interested participants. This helps in cultivating a long-term relationship. 

Crypto Email marketing is very effective for introducing your product to newcomers. 

Once the ICO ends, email marketing can serve as a tool to stay in touch with your community. Give them updates about the project regularly. It helps them in knowing about the goals achieved and events being conducted by the firm in the future. 

It helps in circulating information about changes that take place in the form of updates in the whitepaper, usage of new technology, reminding investors about the ICO deadline, and warning users about prospective scams. 
The Process of Implementing ICO Email Marketing Strategy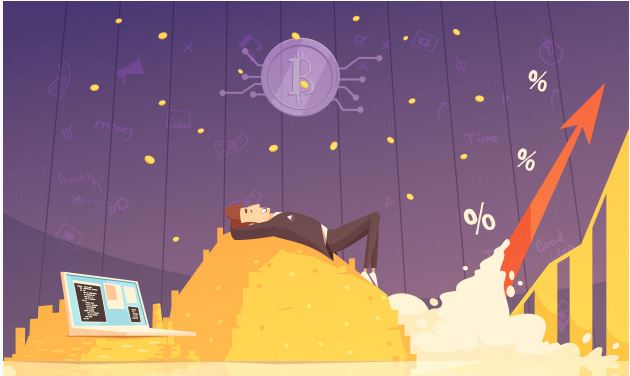 It involves creating an attractive opt-in form, which helps in conversion. Describe the benefits of your project through an appealing headline. Introduce the product's features to the reader. Use multimedia elements such as a photo, video, or an infographic for boosting the interests of users. 
Make sure that the subscription form does not ask for too much personal information. Have an attractive template to manage your subscribers. Break your audience into different segments based on criteria such as age, gender, location, language, interests, etc. This will help in sending more personalized and relevant emails. Aim at increasing your open and click-through rates and reducing your unsubscribe rates. 
Utilize tools such as autoresponder for saving time. Track your campaign closely based on metrics such as the number of visits, new subscribers,  action taken like a purchase or download. Avoid spamming as it may irritate users who may report you and block your address. Update your email list by removing inactive subscribers. 
Try indulging in creativity by sending different forms of content every time. Optimize your emails to suit mobile devices. Follow up your previous emails regularly by sharing regular updates. 
Benefits of Crypto Email Marketing Services 
Higher conversion rates would be witnessed as the business is targeting those customers who are already interested in the brand.

Segmentation of the audience helps in better targeting, which boosts engagement and brand awareness. 

With a tempting call to action, email marketing can drive revenue for a company. It can take advantage of impulse buying. 

There is no need for any technical expertise, as more emphasis is on creating engaging content. 

Constant progress can be maintained by checking the metrics. A firm can learn mistakes in its strategy and correct it in due course. 

 There are no geographical barriers as a global audience can be reached via email. 
Why Choose Blockchain App Factory as Your ICO Email Marketing Consultant 
We have an experienced team that is well-versed with the changing market trends. Having implemented several projects beforehand, we will develop a solid and flexible plan for your ICO. All the necessary information will be presented in a neat way to your prospective investors and other members of the crypto audience. Awareness about the company's project will be created ,and community participation is encouraged.