What is a DAO?
A decentralized autonomous organization (DAO) is a feature in the crypto world through which users can participate in the supported platform's major decision-making activities. Users can now make decisions in the platform's facets, including governance, protocols, service, investment, operating systems, collection, social, and media.
DAOs eliminate the need for human trust and leadership, as all the flow of the platform is taken care of by the community through implementing smart contracts on the host blockchain. Such a protocol also helps in disposing of the barriers in decision-making by distributing power to the community so that independent voting paves the way for new changes.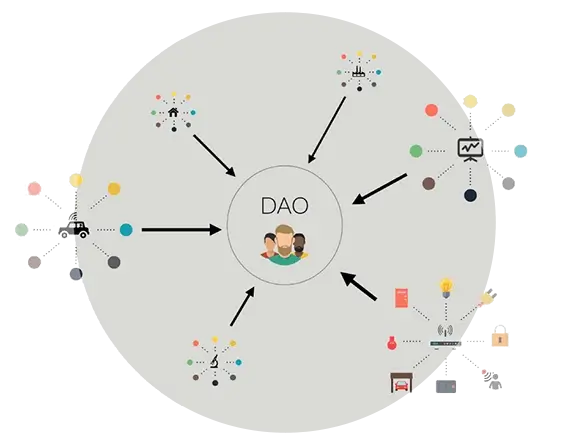 DAO-enabled NFT Marketplace Platform Development
A DAO-enabled NFT marketplace is a platform where the marketplace's customers can be part of making decisions about the platform's future changes. The DAO will be a facet of the NFT marketplace platform similar to the user-end portals. Currently, although NFT marketplaces promise to be peer-to-peer platforms, they are not fully decentralized, as we have seen in a few cases of marketplace owners going beyond their available powers to rescue their reputation. With a DAO-enabled NFT marketplace, any change – major or minor, can only be made only by community voting. A DAO-enabled NFT marketplace can give you an edge over the competitors due to the nature of community participation while giving you much-needed monetary benefits before and after the launch.
Do DAOs Result in the Evolution of NFT Marketplaces?
In a nutshell, yes, DAOs do bring evolutionary changes to NFT marketplace ventures. It is mainly because of bringing the community along with the NFT marketplace's growth. DAOs typically function as fundraising campaigns at the start and continue as a decentralized community trusting smart contract-based protocols with time. Although decision-making pioneers as the main facet of a decentralized autonomous organization, it gives more than voting powers. The community users can easily earn through staking NFTs or native tokens and fix the transaction fee, which will be used to manage the platform. The blockchain world has been undergoing constant change, and the DAO is a disruptive change that is here to stay!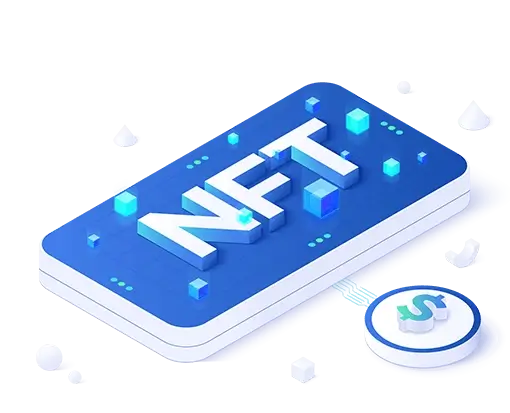 Benefits of a DAO-enabled NFT Marketplace

Total Decentralization
One need not worry about a hierarchically-structured authority implementing changes without users' consent as the DAO provides users the power to contribute to the community.

Review Policies
Now, anyone can review all the policies and rules followed by the NFT marketplace platform and suggest changes through proposals, whose result determines their implementation.

Stake and Earn
NFT marketplace users can now earn through staking NFTs and native tokens, which mutually benefits the marketplace platform and the users by ensuring liquidity anytime.

Participation in Events
A DAO also provides users with the chance to participate in the NFT marketplace events such as launches, sales, and community promotions of exciting NFT projects.

Voting Power
It is the main feature of DAO where users can contribute to the platform's reforms, which is a three-step process – Proposals, Vote submission, and Results.
How Does an NFT Marketplace Look Before and After DAO's Arrival?
| Before DAOs | After DAOs |
| --- | --- |
| Decisions are taken by NFT marketplace owners. | Decisions are taken in collaboration with the user community. |
| Users cannot view the code behind the platform. | Users can view the code behind the platform and add changes, which will be visible. |
| Any individual or governmental agency can order and shut down operations. | Shutting down the platform needs community acceptance through voting. |
| Decisions may take time to implement due to human intervention. | Voted decisions will be automatically executed by the smart contract programs. |
| The possibility of misusing power by human authority is huge. | Here, it is impossible to misuse power by a small set of individuals. |
A Few Use Cases of DAO-enabled NFT Marketplace Platforms

Mintable
An NFT marketplace platform that uses special NFTs to provide voting rights to the users. Mintable is one of the first business platforms to mix NFTs and DAOs together.

Maxity
It is an NFT marketplace that helps charities through a DAO. Ninety-eight percent of every payment is directly transferred to the charity partner with continued benefits during secondary sales.

PleasrDAO
A latest entrant into the space, PleasrDAO is an NFT marketplace for art collectors that plans to offer fractional ownership for artworks, along with other DeFi features to users.

Flamingo
The platform aims to provide financial functionality to NFTs through the DAO, which will evolve over time. Users can employ NFT-based investment strategies on the platform with their NFTs.
Blockchain App Factory – A Pioneer in Developing DAO-enabled NFT Marketplaces
At Blockchain App Factory, our professionals are always on the hunt for learning something new every moment. Such a positive attitude has resulted in us mastering the development of DAO-enabled NFT marketplace platforms within a short time. While the concept is emerging and more findings come out each day, our experts update themselves so that your platform will contain all the advanced features available in the field. We have always been a client's delight due to our commitment to implement all their requirements for economical prices. So, with this being the right time to get on board with a DAO-enabled NFT marketplace business, start with us today to stay ahead!
We Spotlighted In
---









We are Partnering With