Decentralized Exchange Software Development Services
---
The business of Decentralized Exchange Development has reached massive proportions today as it helps users to fetch direct deals without the interference of third parties. Top priority is devoted to maintaining the privacy and security of the users. Hence, not much personal information is revealed, ensuring a higher level of transparency.
Blockchain App Factory is one of the best developers of Decentralized Exchange Software in the industry. We have served several industries implementing various blockchain development solutions. With an immense knowledge of distributed ledger and smart contract development, we ensure that your platform is scalable and secure. We will examine your business requirements extensively and provide customized solutions for safe trading.
What is a Decentralized Exchange? (DEX)
---
Although centralized exchanges have been around longer and retain a larger user base, their drawbacks have been garnering a lot of traction, allowing Decentralized Exchanges (DEX) to take the spotlight. DEXs offer the same services as its counterpart like peer-to-peer trading, but with added benefits like complete security and transparency, privacy and inclusivity. What more, users will have complete control over their crypto assets, a functionality that was wanting in centralized exchanges. We have just scratched the surface of the potential of DEXs. So developing and launching a DEX platform in today's market climate will prove lucrative for your business.
Decentralized Exchange Software
---
Compelling Reasons to choose a Decentralized Exchange Script
Security

Threats of hacking are nullified as private keys of the users are stored securely. Since a decentralized exchange software does not involve a central authority, the data and the funds would be kept safe.

Absence of a middleman

By eliminating the third-party, the process of trading benefits from lesser costs and higher efficiency. It is the main reason why a Decentralized exchange software is advantageous than a centralized platform. It enhances the overall trading experience, making it more secure.

Lack of a central authority

Every participant in the network will get equal access to data when there is no centralized server in the process. It will be easy for them to strike deals by buying and selling cryptocurrencies to other users on the platform.

A higher level of privacy

The personal data of the users would be kept confidential. They need not reveal their identity to anyone in the network apart from the party to whom they are dealing with buying or selling cryptocurrency.

Faster trading

Trading will take place quickly, saving time and money for both buyers and sellers in decentralized exchange software. It will help in the faster exchange of cryptocurrencies at the best market rates.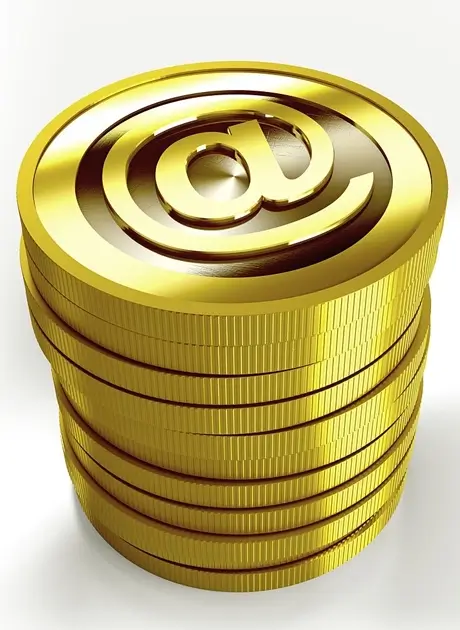 Polkadot Powered Decentralized Exchange Development Services
---
Decentralized exchange platforms are paving the way for digital goods and services to rise up. A decentralized exchange platform is a place where crypto exchanges take place in a decentralized ecosystem. This decentralized ecosystem is powered by blockchain technology.
We at Blockchain App Factory are working on integrating the Decentralized Exchange Platform with the Polkadot protocol to unlock intrinsic benefits that boost the decentralized exchange platform forward.
As the number of users in the exchange platform grows to an astonishing level, several major problems are arising, such as an increase in the gas fee and slower transactions. In order to eliminate these problems, we are integrating the Polkadot protocol with the decentralized exchange platform which enables cross-chain functionality between different blockchains.
Integration of Polkadot provides amazing advantages to the user such as limitless scalability, cross-chain connectivity, upgradeability, pool security, low transaction costs, etc. We are trying to deliver these amazing features to our customers so that they can enjoy smooth and fast cross-chain transactions between blockchain technologies.
Difference between Decentralized Exchanges and Traditional Exchanges
---
Traditional Exchanges
Poor security against hacks and phishing attacks
Lack of control over assets
Higher trading fee
KYC and AML are mandatory
Processes orders with high speed in just milliseconds
Liquidity is always available
Government regulations prohibit particular users from certain geographical areas
Decentralized Exchanges
Built on highly secure blockchain technology leaving no room for hacks
The users will have complete control over their crypto assets
Zero or minimal fee is charged
DEXs are autonomous and do not require any registration requirements
Execution of orders might take a minute or two
Continual liquidity is uncertain
DEXs are not subject to government regulations
How is trading executed in a DEX platform - Workflow/process
---
Trading takes place with the help of two features
On-chain Smart Contracts
Off-chain order books
Take a brief look into how the trading of cryptocurrencies is executed in a Decentralized Exchange built on the Ethereum Network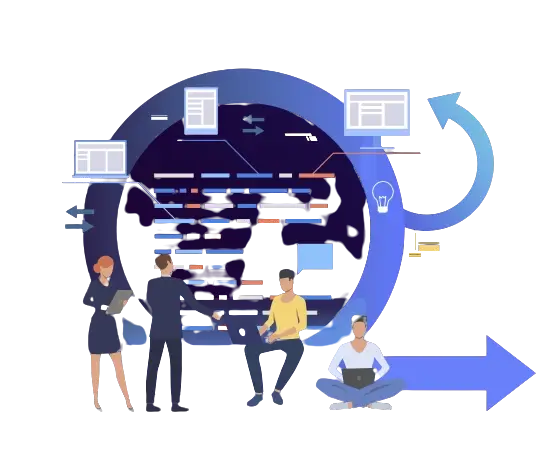 Suppose a user wants to exchange one coin for another. They will begin by submitting a buy or sell order to the order book and can be called as 'Maker'
The order that was placed will include information on the coin the user/maker wants to exchange and the amount they're willing to pay or want in return
The maker then utilizes its private key and signs the order to validate it. This is followed by the order getting stored on the server and then broadcasted to the network
Like makers, the term 'Takers' is assigned to users who are interested in that order
If they're content with the conditions of the order - price and exchange rate, they use their Ethereum key to sign off the order
The funds are then forwarded to the Smart Contracts which verifies and authenticates the details of the order
If everything is found to be in order, the transaction goes through
Other cryptocurrency exchange services we hold expertise in
---
Hybrid cryptocurrency exchange
Peer-to-Peer exchange platform
Cryptocurrency exchange marketing
Cryptocurrency exchange legal services
All-inclusive features of our Decentralized Exchange Development
A robust admin panel and user dashboard
It continuously keeps a close watch over the business operations daily. It will help in better regulation.
Intuitive user interface
All users will enjoy an interactive and feature-filled interface that allows for accessible use of the DEX platform that is error and glitch-free
Stores a complete history of transactions
Every deposit and withdrawal executed will be recorded in the database. This will ensure that there are consistent accountability and transparency within the DEX protocol.
Flawless trading
With the availability of advanced trading options, our decentralized exchange software ensures smooth consolidation.
Two-factor authentication
Top-notch security is ensured through two-factor authentication. It can also be integrated into the user's wallets for enabling safe trading.
Secure transaction processing
The trading script has several diverse options that cannot be hacked by programmers and are not subject to any digital violations
Integrated smart contract
The smart contracts employed within the Exchange will enable complete automation and immutability to the working of the Decentralized Exchange. This increases the trust users will have over the efficiency of the platform.
Support for payment gateways
We are compatible with multiple payment methods, and our decentralized exchange software is up-to-date with the progressive and versatile payment innovations.
Smooth contact between buyer and seller
A buyer and seller can keep in constant touch with each other through seamless communication and persistent trading.
Instant notification
Traders and other participants will get real-time alerts for suitably selecting the best trading pair in the market for conducting trading and exchange operations.
Easy to use platform
Traders have full freedom to add or remove an exchange pair, manage the trade orders and payment methods. Recent updates are rolled out quickly.
Reliable decentralized exchange on blockchain
No illegal activities will happen on the Exchange owing to the presence of trusted smart contracts and blockchain technology. Hence, traders and buyers would be confident in executing their transactions on the DEX.