Decentralized protocol like Yearn Finance development solutions
Everyone in the crypto space is talking about Decentralized Finance. This new movement has become the essence of the cryptocurrency industry. With several DeFi protocols that have plucked away the control from centralized authorities, millions of users are flocking to DeFi platforms for their buying and selling, trading, and exchanging needs. One such successful protocol is Yearn. Finance.
At Blockchain App Factory, we have developed and launched a variety of Decentralized protocols and applications. With proficient developers and designers, our products have excelled in the crypto market. Some of our services include Cryptocurrency exchange services, DeFi Tokenization Development, DeFi Smart Contract Development, Decentralized Exchange Development, and DeFi Yield Farming Development to name a few. Trusting us with your Yearn. Finance like protocol development warrants high returns for your business venture.
A brief outlook on Decentralized Finance
Anyone interested in the Cryptocurrency ecosystem would have heard about the Decentralized Finance industry. Removing the power from centralized financial bodies and offering solutions such as quick and safe transactions, security of sensitive data, complete control and ownership of funds without third party integration and human errors, the Decentralized Finance industry has taken the spotlight.
Built on blockchain technology and supported by smart contracts, DeFi protocols run on computers rather than depending on manual power. With DeFi protocols and platforms, almost all financial services that were under central authority are now open.
Lending and borrowing platforms, Stablecoins, Yield farming, tokenization, liquidity providing, and decentralized exchanges are a few of the services that have been made available on this expansive network. Decentralized Finance has now become the most active and functioning sector in the blockchain space. With over $13 million worth of assets locked in networks like Ethereum and a wide range of use cases for individual traders and investors, developers and organizations, this lucrative sector is a goldmine for those looking for intriguing and remunerative business opportunities.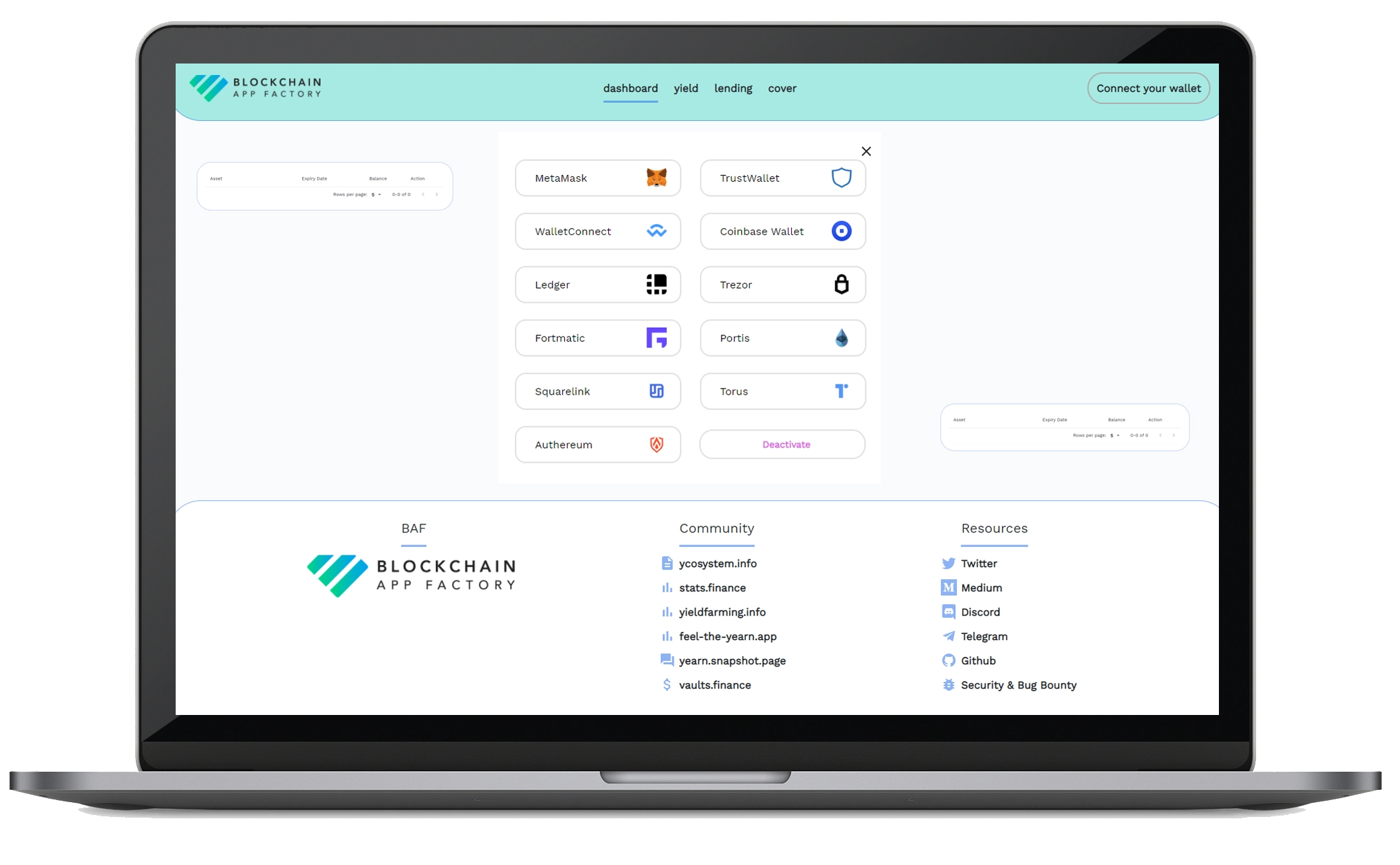 Yearn. Finance - The up and coming Decentralized Ecosystem
Developed and launched by a South African financial technology developer Andre Cronje, Year. Finance is an aggregator service that leads users to other DeFi protocols yielding the highest interest rates or APY (Annual Percentage Yield). Simply put, it is an intuitive user interface that helps users of the protocol earn the highest yields on deposits of Ether, Stablecoins, and altcoins. In some ways, it is like a robot that is programmed to find the best yields in the Ethereum DeFi.
Yearn. Finance has earned the reputation of being the only platform on the DeFi space for being the gateway for users to make the highest APY on their Stablecoins. Some of the Stablecoins supported by the Yearn protocol include DAI, USDC, USDT, TUSD, sUSD, and Ether. The platform includes two main components - Vaults and Earn. Following the steps of other DeFi protocols, Yearn. Finance rolled out its own governance token - YFI which has captured the cryptocurrency space quickly by gaining a value of $3 to $30,000 in just a month. With Blockchain App Factory's Decentralized Finance (DeFi) Protocol like yearn. Finance, you too can enter the DeFi crypto space and provide your users with a chance to make high returns with this remunerative platform.
The workflow of Yearn Protocol - examined
By investing in our DeFi Protocol Like yearn. Finance, you can provide your users with an interactive user face that works seamlessly. Here's a brief look into the workflow of our Yearn protocol.
1
Step : 1Users can deposit any Stablecoin into the pool of the protocol. Let's assume a user deposits the Dai Stablecoin.
2
Step : 2In return, they will receive a Y token, also known as a yield optimized token. This can also be called as YDai and it is a yield-bearing equivalent.
3
Step : 3As the Yearn protocol works to maximize yields and minimize risks, the value of the YDai will keep increasing.
4
Step : 4This is done by combing through the market for the best platform that offers the highest yield or APY for their deposits.
5
Step : 5The Yearn. Finance like protocol is designed in a way that allows users to pull out their Dai coins if and whenever deemed necessary and earn the interest they've gained. A withdrawal fee of 0.5% is incurred for this activity.
6
Step : 6A minimum percentage of the profits churned by the protocol can be collected as a fee by the protocol owner.
7
Step : 7A condition that users need to keep in mind as they go about using the platform is that they can only withdraw the coin that they deposited and not any other Stablecoin, even if other coins, say the USDC, is yielding high profits.

The YFI token and its profits
The Yearn. Finance protocol created by our developers is integrated with its native token - YFI.
This governance token is only distributed to the key liquidity providers of the Yearn protocol. The token holders have a slew of benefits such as the right to vote for policies regarding the functioning of the protocol. This DeFi voting option is exclusive for YFI token holders. Apart from this, the YFI token does not have any intrinsic value, but it can be added. These YFI tokens can be deposited in the liquidity pools of the protocol for rewards. The YFI token of the Yearn protocol since its initial launch has been traded for over $44,000, surpassing the value of Bitcoin.