The Rise of DeFi Tokenization
Decentralized finance is a magnificent innovation that leads blockchain towards success and propels businesses to the adoption of blockchain decentralized for its surplus benefits. As fintech raises to provide subsequent benefits for the industry, the emergence of blockchain technology empowers fintech to take a new dimension to offer its services in a decentralized environment. This intermediate-less service maintains the users and traction details anonymous and allows users to participate with the requirement of KYC. Such an intrinsic feature in modern finance attracts many businesses to move towards the modernization of traditional finance and start their business in fintech with effective blockchain technology.
This soars the crypto market with the incoming of multiple DeFi platforms. Innovative DeFi protocols have bloomed in the market with an exponential rise and every project is powered by its native token. This resulted in token development activities due to the irreplaceable features and benefits of tokens. This circulation of tokens became a popular investment opportunity in a decentralized environment as the cryptocurrencies.
The revolutionary blockchain technology is rife because the conventional finance systems are undergoing unexpected shifts and due to their inefficient system and poor performance with intermediates. The futuristic blockchain technology replaces the flaws in existing financial systems with its innovative DeFi protocol that emperors the future of the finance and business world.
What is a DeFi token?
DeFi tokens are the digital representation of any assets and services in the decentralized ecosystem. This token offers surplus benefits in the crypto market by its intrinsic services and unique characteristics. Ethereum, a matured blockchain mainnet has introduced the concept of tokens and smart contracts that started the new revolution for the emergence of multiple businesses in blockchain technology. The token standards and smart contracts are the foundation for any type of business in the blockchain network. The smart contracts behind the tokens are the backbone of these tokens that manipulate the process and features of these DeFi tokens. These tokens are classified into two categories are Fungible and Non-fungible tokens.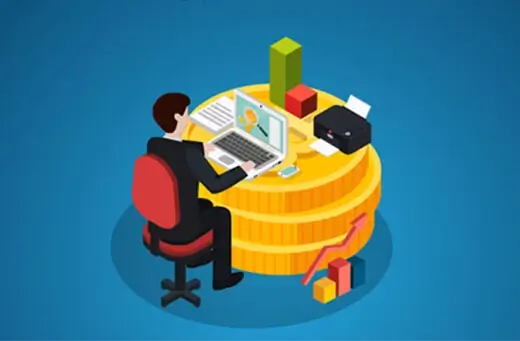 Fungible tokens
Fungible tokens are digital tokens with the standards of ERC-20. These tokens can be used as a representation of tangible and intangible assets. Also, these tokens can be exchanged for one another in decentralized exchange platforms. These tokens can be used as security tokens, utility tokens, equity tokens and payment tokens.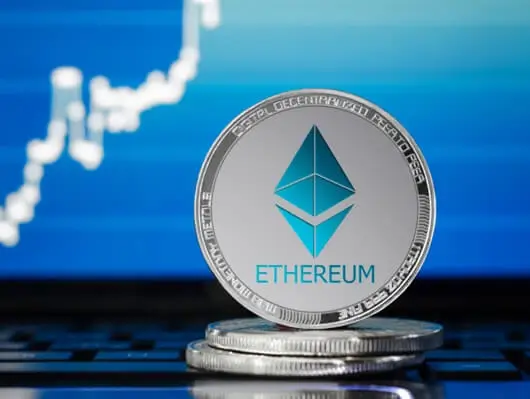 Traits of ERC -20

The ERC-20 token standard offers fundraising opportunities for upcoming projects with ICO, IDO, IEO fundraising models that offer financial support for the business development
ERC-20 tokens can be exchanged/traded with each other.
They offer a variety of utility and service benefits.
ERC-20 based DeFi tokens are known for their steady and smooth functioning on decentralized finance applications.
Facilitates secure and easy transactions
ERC-20 tokens can be used to tokenize physical assets
ERC-20 can be used as governance tokens for community-governed environments.
Non-Fungible tokens
Non- fungible tokens are the digital representation of unique collectibles that possess high value. This token comprises the standards of ERC-721 that represent non-fungible unique assets which are also called NFTs. These tokens are unique tokens that cannot be exchanged or replaced by one another.
NFTs are volatile digital assets that have huge value in the crypto market
Artists, musicians and other creators can create their signature work in NFTs that offers great visibility and financial benefits
Non-fungible tokens cannot be exchanged or traded with each other since they possess unique features
These NFTs can be created and sold in marketplaces that offer intrinsic value for your NFTs
ERC-721 tokens can be created for arts, music, game assets, accessories and other collectibles which a man feels unique.
NFTs uniqueness and scarcity maintain their value in the market.
Stable coins
Stable coins are the existing ERC-20 tokens that are backed by fiat currencies and other physical assets that maintain stability for the value of tokens.
These stable coins can be classified into crypto-collateralized stable coins, Fiat collateralized stable coins & non-collateralized stabled coins.
Stablecoins are digital assets pegged to the real-world value of fiat currencies.
This stable coin maintains consistency in its value and prevents market fluctuation in volatility.
This stable coin remains a trustable investment opportunity that mitigates the market fluctuation and volatility as in the cryptocurrencies.
In Fiat-collateralized stable coins, the reserve-issuance ratio is 1:1 every fiat currency resembles the number of stable coins used.
In crypto collateralized stable coins, the underlying assets are cryptocurrencies.
In algorithmic stable coins, They derive their value from a consensus algorithm based on an increase/decrease in the supply of tokens.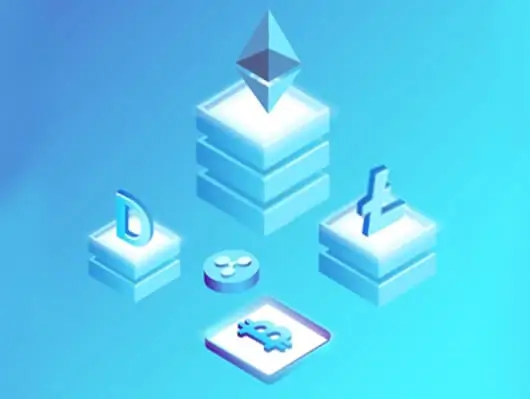 Blockchain App Factory's token development services
ICO development
We offer an initial fundraising model for your business development by developing ICO tokens.
IDO development
Our IDO development services offer an efficient fundraising opportunity for your business development.
IEO development
We develop your token and raise your funds by listing in a well-known exchange platform where the investors can choose their right choice of investment.
NFT development
Our innovative NFT development offers an array of choices to mint your NFT and outsources it for global audiences that offer huge revenue for your NFT.
We Spotlighted In
---









We are Partnering With