Development Of HyFi Blockchain Technology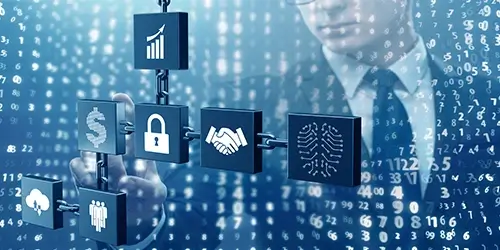 HyFi blockchain is a decentralized technology built to bridge the gap between centralized and decentralized finance that is being developed by verified entities with zero transaction fees, complete KYC compliance, and high transaction speed.
The technology is developed with the mission of upgrading the most significant financial sector with blockchain technology distributed technology for its salient features and benefits. The Hyfi blockchain supports the development of the Defi platform with hybrid infrastructure to benefit modern finance and business development.
What Is A HyFi Blockchain?
Hybrid Finance Blockchain is the combination of Centralized Finance System and Decentralized Finance System. HyFi facilitates the characteristics of both the finance systems in order to rectify the drawbacks they possess at the present time. HyFi blockchain is the world's premier public blockchain that enables 100% AML and KYC. It is operated by verified entities. HyFi blockchain does not have a native cryptocurrency. It possesses strong dispute resolution mechanisms and consumes less energy. HyFi will soon become the first and primary choice for financial institutions and business entities around the globe.
Benefits Of Availing Of Our HyFi Blockchain Development Services
Transaction Fees
Our HyFi blockchain has zero transaction costs, whereas, the transaction cost is high.
Transaction Speed
The transaction speed in our finance blockchain is high.
Transparency
Since our blockchain is a public one, we offer a high level of transparency compared to the other finance systems.
Decentralized Transaction
We offer a high level of decentralized borrowing and lending in the platform since it is a public blockchain.
Non-Fungible Tokens
All forms of non-fungible tokens such as copyright, trademark, art collectibles,etc can be monetized and tokenized on our blockchain.
Technology
Our HyFi blockchain uses a multichain framework with high-level mining diversification for the consensus mechanism.
Support
Our finance blockchain supports smart filters, multi-signature transactions, external key management, coin nodes and wallets.
Listing fee
The key source of revenue generation in our blockchain is the listing fee. The listing fee is a one-time fee that is charged when the crypto assets are produced on the HyFi blockchain.
Integration
Our finance blockchain is very flexible, it can be integrated with Dapps and wallets without the compatibility of new programming languages. Our blockchain is compatible with any API library which allows the blockchain to easily integrate with conventional web and mobile applications.
Blockchain App Factory Provides The Best HyFi Blockchain Solutions
We specialize in assisting our customers with HyFi Blockchain solutions by providing the best services in the digital market. We focus on eradicating the drawbacks of its predecessors and create a stable and secure finance blockchain for you. We provide top-notch features with high accuracy performance for you to have a transcendent user experience. We will develop your Hybrid Finance Blockchain with great visualization and we deploy your finished product into the market at ease.
We Spotlighted In
---









We are Partnering With





Free Consulting