How Does an IDO Launchpad Function?
An Initial Dex Offering (IDO) launchpad runs based on decentralized crypto exchanges (DEXs). Token distribution and liquidity in such a platform are taken care of easily using DEXs. IDO launchpads have capitalized on the shortcomings of the previous fundraising models, such as ICOs and IEOs. Also, these platforms do not involve centralized authorities, which facilitates true peer-to-peer (P2P) transactions between projects and investors. IDO launchpads also enable investors to trade project tokens immediately after buying. Additionally, these platforms help crypto projects appeal to the global investor community without restrictions. Popular IDO launchpads include TrustPad, BSCPad, Polkastarter, Solstarter, and Cardstarter.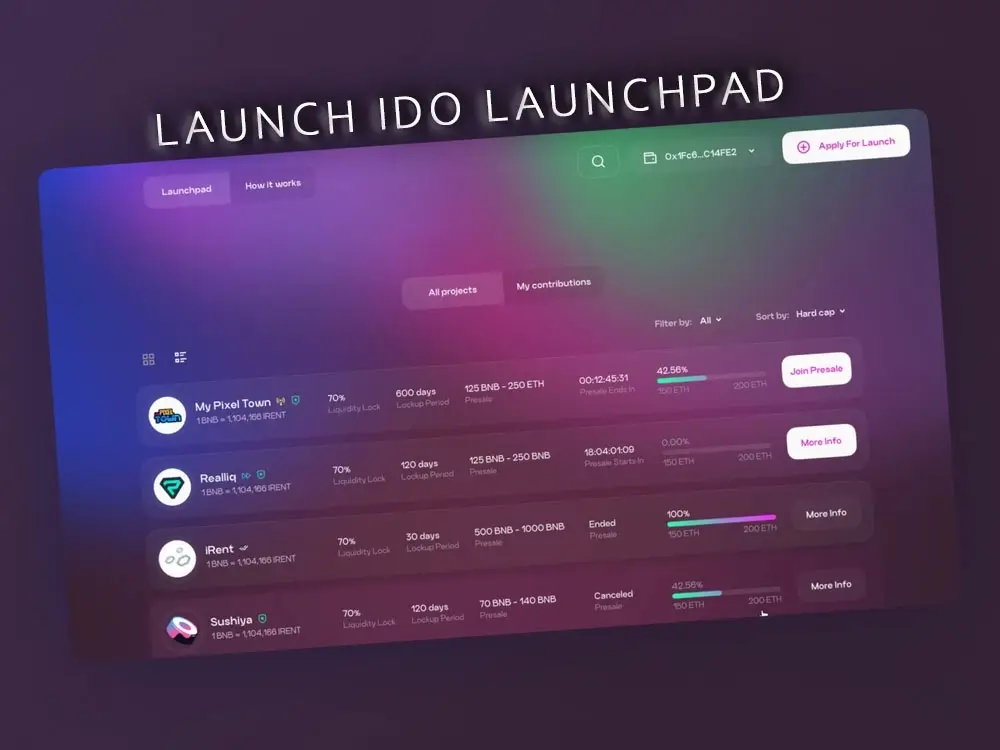 What is TrustPad?
TrustPad is a multi-chain IDO launchpad platform founded in 2021. The platform is built on the BNB Chain (previously Binance Smart Chain) and runs on Ethereum, Polygon, Terra, and Solana. The native token of TrustPad is denoted by $TPAD, and projects there can even raise funds in the combination of BUSD/TPAD. The platform has a website that is user-friendly, which is behind its fame among new crypto retail investors. TrustPad uses a decentralized exchange, meaning that all transactions inside it will be peer-to-peer. It is also one of the top crypto launchpads in terms of current and all-time high ROI (Returns On Investment).
How to Develop an IDO Launchpad Like TrustPad?
First, plan for the new IDO launchpad business. Since you have planned to develop from an IDO launchpad like TrustPad, you should analyze business goals and missions to craft the roadmap.
Then, you contact Blockchain App Factory, which has an excellent IDO launchpad solution like TrustPad. You can begin designing the front-end from the solution by changing and adding user-end features.
Now, build the back-end for the elements you have added to the platform, as existing features would have been coded beforehand. The solution is similar to a White label platform.
Afterward, test the portal with all the features programmed and troubleshoot errors if found. Testing is an important step, although the ready-made IDO launchpad platform would have been pre-tested extensively.
Advertise the platform to the target audience and release the native tokens to ensure adequate liquidity. Use multiple tested Web3 marketing tactics to garner an initial community around your venture.
Finally, release the platform for public trading. Ensure that you consider constructive feedback from users during upgrades. These will help the platform to keep running as the user base widens.
Catapult tomorrow's Web3 enterprises by building an IDO launchpad like TrustPad!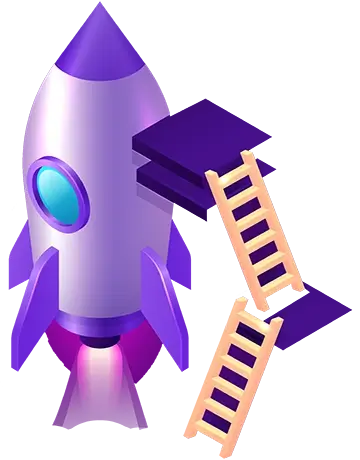 Benefits of Creating an IDO Launchpad Like TrustPad
An IDO launchpad like TrustPad supports working on multiple blockchains, which ensures investors can invest easily in projects across networks.
Such a platform can also be easy to use for users, with websites giving a sublime experience with friendly interfaces.
Additionally, the system used by the platform is based on rewarding dedicated investors who want to participate in IDO campaigns.
The platform also can assure investors of legitimate projects due to its diligent vetting features and protocols that eliminate scammers.
Investors can get tokens at predefined costs on an IDO launchpad like TrustPad, which helps Web3 projects gain support initially.
Investors in such platforms can decide where to mint their tokens based on the gas fees incurred across blockchains.
Why Should You Consider IDO Launchpad Development Like TrustPad?
In general, Web3 experts have recommended larger startups build IDO launchpads like TrustPad since the necessity for fundraising is expected to increase with time. Such a platform also has safety protocols for vetting, which can be helpful for the investor community to prevent rug pull schemes. Additionally, the platform has an integrated digital wallet, which can be beneficial for transacting funds and tokens quickly. IDO launchpad development similar to such a portal also incurs less time and costs as the solution would have been created and tested beforehand. The platform is also transparent, scalable, and secured, which makes your business trusted among the Web3 community circles.
Become a crypto startup hotspot with an IDO launchpad like TrustPad!
How can Blockchain App Factory Develop Your New IDO Launchpad?
Blockchain App Factory has been at the helm of innovations in the Web3 world with world-class technology solutions and experienced professionals. Our expertise in various blockchain applications even expands to IDO launchpads like TrustPad, for which we have a readily-launchable solution. If you have a business idea based on an IDO platform model and do not know which way to go, develop an IDO launchpad like TrustPad with our skilled developers. Focusing on fulfilling customer needs is the key motto for us, which makes our services fast, reliable, and affordable. For more information on making your dream venture come true, talk to one of us now!
We Spotlighted In
---









We are Partnering With