10+ Years
Experience in Blockchain
What is IDO Token Launchpad?
IDO Token Launchpad is the platform to assist the upcoming and promising crypto projects to raise funds in the most credible way possible. It is one of the fair fundraising mechanisms that connect potential investors and project investors in a single platform. Multi-tiered staking protocols will allow investors to participate in different funding rounds of the projects.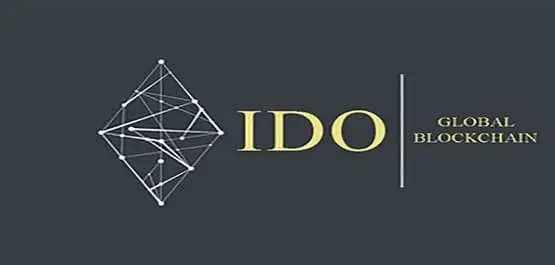 IDO Token Launchpad - A Brief
Initial DEX Offering launchpad is a pre-made software that is used to setup and run a custom decentralized token marketplace. A decentralized token marketplace assists the investors to discover the latest upcoming cryptocurrency projects and fund those projects by buying them at a special pre-sale price before it enters the market. IDO token launchpad conducts a truly decentralized IDO with an array of customizable parameters to meet their requirements. Liquidity locks, sale price, token vesting and funding type can all be systematically adjusted, while initial DEX offering participants receive full transparency into the protocols in place for security and protection.
Our partnership with Polygon helps provide network support for client projects.
Our experts offered development support for Shell's digital solutions.
We developed an NFT marketplace selling various digital assets for the firm.
We built an app to automate supply chain solutions between various end users.
We created a blockchain solution for a superapp with multiple functionalities.
We created a blockchain-based system to govern the firm's supply and logistics.
Globant's featureful music NFT marketplace "Enigma" was created by our experts.
Our team built "Trufin", an options trading platform based on blockchains.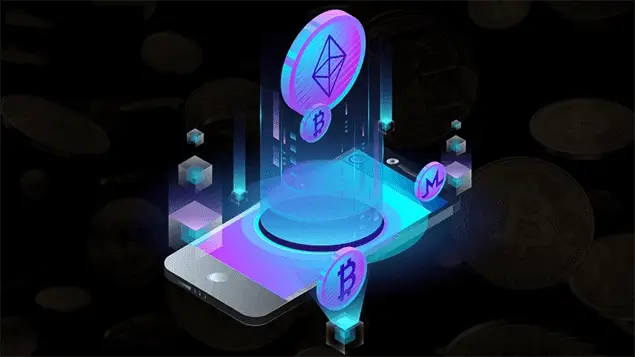 Workflow of IDO Token LaunchPad
The owner of the crypto project should apply on the IDO launchpad to get listed, the platform then reviews and undergoes a verification process to test the authenticity of the project and then lists them. The IDO platform functions primarily on the basis of trust between the platform owners, project owners of cryptocurrency and the users. As users are instructed to only use a platform that guarantees the authenticity of the projects and receives a good return on investment and all the cryptocurrency projects that are listed on the platform are backed by a token. Hence, start your own decentralized IDO LaunchPad because it allows you to enter production at a fast rate and it allows everyone to receive early access to token launches without the necessity for large sums of money.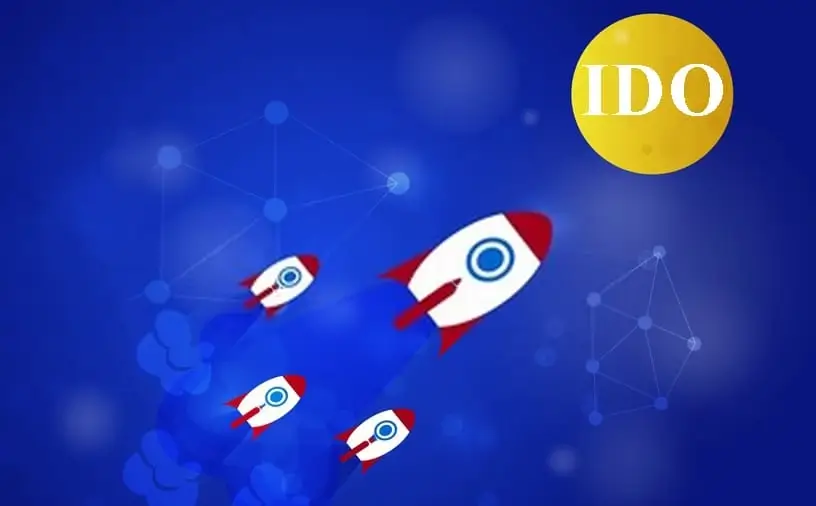 Decentralized IDO Launchpad
An IDO Launchpad Development allows early access of IDO tokens to the investors through decentralized platform. When executed effectively, IDO launchpads can offer successful token issuance events. But, it has its own drawbacks. In order to rectify them, a decentralized IDO launchpad has been introduced. It provides high-level flexibility, customization, and wide-ranging as possible. The main primary mission of this platform is to make IDOs fairer, safer and more sustainable, and more transparent. With the help of this platform, the majority of the projects can launch their IDO without limitations and restrictions. This platform's primary feature is to generate on-chain smart contracts that predict a range of customizable parameters such as duration and IDO stages, token vesting, liquidity locks, sale price, and other plug-and-play frameworks that simplify the IDO process and disqualifies the need for coding.
How to Create an IDO Launchpad?
Like every exciting project, an IDO launchpad project begins with extensive planning, where ideas are gathered through vivid interactions, and action plans for every phase of the project are created.

Using all the information and ideas collected in the previous step, the whitepaper for the project is drafted. The document can be helpful in case the project needs external funds.

The front-end features of the IDO launchpad platform are designed. It is necessary to build an interactive user interface (UI) that gives an immersive user experience (UX) for better results.

After that, the back-end features of the IDO launchpad that offer execution, security, and robustness to the platform are developed and integrated. A great work here ensures an efficient platform.

Then, the native tokens for the IDO launchpad are created, which is optional. Yet, having native tokens for the platform helps in building a valued business in the long run.

After that, the crucial step of testing the platform is done. Putting your IDO launchpad platform under various test cases for multiple times ensures that all possible deficiencies are resolved.

Then, release the initial versions of your IDO launchpad platform (Alpha and Beta) to a limited user base. Get feedback from users on various factors and improve your platform accordingly.

Next follows the step of providing liquidity to the IDO launchpad platform. Ensure that a sufficient amount of native tokens are available so that users can buy tokens without trouble.

Finally, Develop your IDO launchpad platform for public use by having some projects to list and a small user base. Let new projects raise funds from investors through your platform.
Features of our IDO Launchpad Development
Compatibility
Our IDO launchpad platform is compatible with many primary blockchain technologies in the field, such as Polkadot, Tron, EoS, etc., that supports custom token creation.
Multi-Tiered staking module
Using our IDO platform development services, administrators can create multiple tiers for investors to participate in the funding rounds which are dependent on the tokens that are staked on the platform.
Integrated Wallet
Our platform has an integrated wallet that allows users to receive tokens from different projects of their desire.
KYC Compliance
KYC compliance enables the owner to accept the user's identity proof before they are approved to use the platform.
Cryptocurrency project listing
Our IDO launchpad has an organized cryptocurrency project listing sector where users can discover new tokens and invest in them to assist their projects to raise funds.
Quick Token Allocation
Whenever the platform opens a sale, our quick token allocation reacts faster on the IDO launchpad platform. The tokens are allocated to the investors based on their investments.
Investor Pool Management
Our IDO launchpad platform allows the creation of multiple investor pools and assists the administrator in maintaining the investor pool size-token allocation ratio on the development platform. The main function of this feature is not to get the investor pool crowded.
Benefits of IDO Token Launchpad Development
Immediate Trading
Investors can start trading for the tokens from the moment the project is being launched. Buyers who buy the token early may have the opportunity to sell them for a higher price during the initial dex offering (IDO). The price starts to rise up the moment the first investor buys.
Lower Costs
Since the IDO model uses liquidity exchange, the project will only cost a very less gas fee for deploying a new smart contract. The main function of a smart contract is the ability to take control of the liquidity pool and assets token.
Immediate liquidity
Liquidity is the primary factor of a token. If a token cannot produce immediate liquidity, it can be damaging for the token value. The liquidity pool offers liquidity at every level of prices with no slippage. In order to enable the swapping of tokens in the liquidity pool, the project initially requires some value for the tokens to acquire liquidity.
Fair Fundraising Methodology
When compared to conventional fundraising models, initial dex offering (IDO) provides instant liquidity and token development. It allows private investors to purchase tokens at a reduced price and also, the value of the tokens is increased when the token is presented in a public sale.
Deployable in Multiple Networks
IDO Launchpad on Binance
Initial DEX Offering on Binance Smart Chain can distribute tokens and raise liquidity, here the IDO launch pad on BSC has various benefits including offering rewards and incentives to the stakes equally in a very recursive manner.
IDO launchpad on Cardano
Cardano-based IDO launchpad will be very useful to the people, this is more feasible and affordable to launch the IDO. The Stakers will have a very personalized interactive space to keep updated about the IDO they bought.
IDO launchpad on Polkadot
IDO launchpad on Polkadot offers a new experience in raising funds by bringing in more interactive and innovative workflows. The Polkadot-based IDO launchpad is more affordable and they are user convenient too.
IDO launchpad on Solana
Solana is an established blockchain with more records on the name. IDO launchpad on Solana will have many advantages like interoperability and integrated features for management. IDO launchpad based on Solana has its individual portfolio for the users.
IDO launchpad on Ethereum
Ethereum powered IDO launchpad is more trusted as the Ethereum chain is well known for its stability and reliability. The IDO launchpad on Ethereum can have more API support in the market to upgrade.
White Label IDO Launchpad Development
Our White Label IDO Launchpad Development solutions offer you with a quickly deployable launchpad platform which can be customized according to your requirements. Our experts can add the required features on the ready-to-deploy White Label Launchpad platform in a quick time frame. Such a solution can also be made compatible to work in multiple chains and cross-chain interoperability can also be enabled. Our expertise in developing various blockchain-based IDO launchpads has given us the ability to create a Whitelabel platform for the application which can be brought to action quickly, while maintaining the quality and features of a high-class IDO launchpad portal.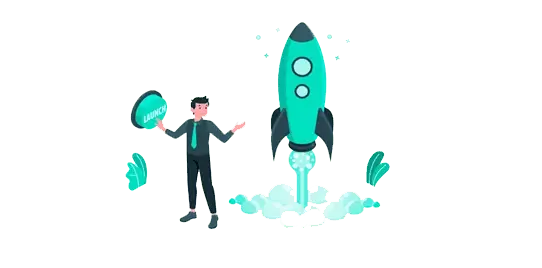 Explore Our IDO Launchpad Demo
Our IDO launchpad platform is a game-changer in the crowdfunding landscape with a easy-to-use interface for investors to invest and projects to raise funds.