What is an IGO Launchpad?
An IGO or Initial Game Offering launchpad is a platform used by blockchain-based gaming platforms to raise funds. These platforms work similarly to the IDO model that uses decentralized crypto exchanges but exclusively raises funds for gaming platforms. These platforms also have more variety in terms of fundraising models, which we can see in existing IGO launchpads. Many leading Web3 gaming platforms have become possible due to IGO campaigns. Popular IGO launchpads in the current Web3 world include GameFi, Enjinstarter, Gamestarter, and Seedify.fund. These platforms run with their own native tokens, similar to other kinds of launchpad platforms.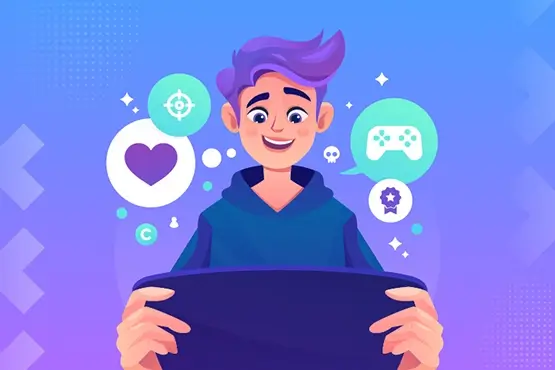 Why is the GameFi Launchpad So Popular?
GameFi is an IGO launchpad platform launched in August 2021 and is backed by Icetea Labs and DAO Maker. The platform is built on the BNB Chain (previously Binance Smart Chain) and the Polygon blockchain. It uses BEP-20 tokens for its native token denoted by $GAFI. The GameFi launchpad has become popular due to its multiple features, which help to support exciting Web3 gaming projects. Many blockchain-based play-to-earn (P2E) games have benefited from the GameFi platform so far, with more gaming projects coming up. The user-friendly nature and appealing interface of the platform have attracted many Web3 gaming enthusiasts and entrepreneurs toward it. Also, the platform has a roadmap that has been loved by the gaming community worldwide.
Reasons to Develop an IGO Launchpad Like GameFi
An IGO launchpad like GameFi can be helpful for Web3 game studios to raise capital at any stage of the game development. Fundraising has been one of the primary goals.
Such platforms also have the ability to host multiple applications which are worthy of standalone versions. This makes it easy for various spectra of people involved in Web3 games.
Since these platforms run on multiple blockchain networks, gaming ventures can list more games irrespective of networks. This is useful for businesses that want to explore games in new genres.
These launchpads also serve as one-stop solutions for Web3 gaming businesses, as they can list in-game items for trading. They can even invest in new gaming projects if they wish.
Gaming studios can get closer to their followers and strengthen their communities with such platforms. These platforms also help games get more exposure to Web3 gaming enthusiasts across the globe.
Gaming firms can easily host external scholarship programs irrespective of their internal frameworks and ecosystems. Gaming projects can launch IGO campaigns to sell tokens and in-game assets to new investors.
How Do You Develop an IGO Launchpad Like GameFi?
First, plan for the new IGO launchpad business. Since you have planned to develop from an IGO launchpad like GameFi, you should plan on competitors and missions to frame the roadmap.
Now, you approach Blockchain App Factory, which has an outstanding IGO launchpad solution like GameFi. You can start designing your front-end from the solution by modifying and adding user-end features.
Then, develop the back-end for the features you have added to the platform, as existing features would have been programmed earlier. The solution is similar to a White label platform.
Afterward, test the platform after all the features are programmed and resolve errors if found. Testing is an important task, although the IGO launchpad solution would have been pre-tested extensively.
Promote the platform to the intended audience and release the native tokens to ensure adequate liquidity. Use various proven Web3 marketing strategies to gather an initial community around your business.
Lastly, release the platform for public use and trading. Ensure to consider feedback from users during updates. These will help the platform to keep running with the increasing engagement levels.
Features Required for an IGO Launchpad Development Like GameFi
Game Aggregator
An IGO launchpad like GameFi allows users to access gaming assets and games across various blockchains from a single homepage.
Yield Guild
Users in such an IGO launchpad platform can also earn passive income through scholarships, renting items, and other P2E-based activities.
Game Market
The platform has a multi-chain NFT marketplace where gamers can find in-game assets for all the blockchain games it supports.
Game Launchpad
The portal also has an IGO launchpad which can be used by gaming studios to raise funding for their projects.
Minigames
An IGO launchpad like GameFi has many minigames which new Web3 adopters can play before investing in bigger Web3 games.
Auction House
The launchpad solution also features an exclusive portal where valuable in-game assets can be auctioned by gaming studios and gamers.
Staking
An IGO launchpad like GameFi allows staking of its native tokens to let users earn rewards and ensure all-time liquidity.
Metaverse
Such a launchpad platform can also include metaverses which will allow co-existent societies to thrive united by various Web3 games.
Why Should You Choose Blockchain App Factory for IGO Launchpad Development?
Blockchain App Factory has been one of the firms at the forefront of Web3 development. We have developed various solutions based on NFTs, such as marketplaces, games, and launchpads. Creating an IGO launchpad like GameFi has been a challenge for us, although we had eventually built a solution that has helped many successful ventures. Our experts have assisted businesses through a client-centric approach to building IGO launchpad platforms like GameFi. If you are looking to develop an IGO launchpad like GameFi, you can approach our experts to begin framing the plans for affordable costs and create the platform within a short time.
We Spotlighted In
---









We are Partnering With