What is an NFT Music Marketplace?
An NFT music marketplace is a platform where musicians can sell parts of ownership rights of their music numbers to fans. These platforms intend to give credit to the average music listener, who is discredited in the Web2 world while streaming platforms and music labels earn enormous profits. Fans who get partial ownership rights to songs can earn passive income in the form of royalties alongside musicians. Since the NFT boom, many musicians have started supporting NFTs as they help them connect to their fans directly. A few popular musicians have already released their songs as NFTs on special marketplaces such as Royal.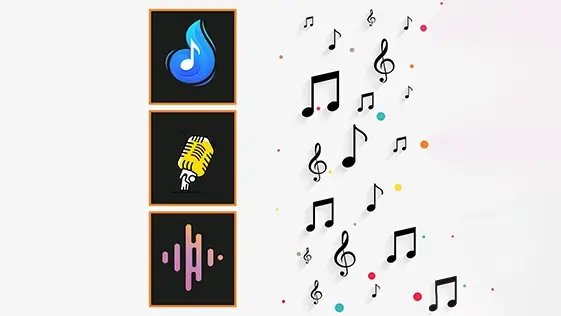 What is Royal?
Royal is an NFT music marketplace founded in 2021 by Justin D.Ross and Justin David Blau, famously known by the on-stage name "3LAU." Royal is built on Polygon, a Layer-2 solution of the legendary Ethereum blockchain. The platform is based on selling songs as Limited Digital Assets (LDA), which are music NFTs with added benefits. Royal has raised funds from multiple funding rounds, which include some popular venture capital firms. The support the platform has gained so far can be seen as global music artists, including The Chainsmokers, Nas, Kygo, Disclosure, Stefflon Don, and Joyner Lucas, have joined hands with the project so far. More artists are expected to get on board Royal with time.
How is Royal Different from Other NFT Marketplaces?
Royal varies from other NFT marketplaces mainly by the genre it has touched – Music. The music industry has been traditionally exploited by various intermediaries at different points in time, including event organizers, music labels, and streaming platforms. Web3 has been eliminating intermediaries from every industry, and music did not escape its wrath either. NFT music marketplaces like Royal also differ from other NFT marketplaces because of the nature of sales. Royal also differentiates itself by incentivizing fans alongside artists when royalties are earned, which can be a successful use case for fractionalized NFT ownership. Royal also has various user tiers, which can give holders different royalty earning levels.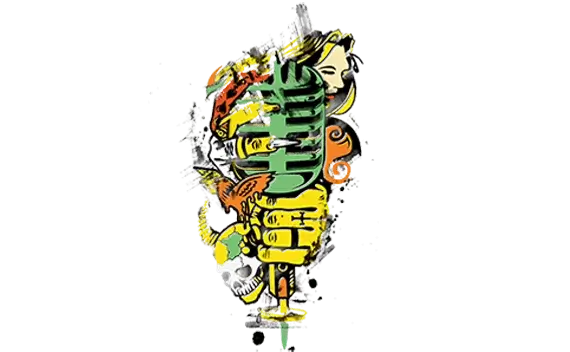 Features of an NFT Marketplace Like Royal

Homepage
The homepage in an NFT marketplace like Royal can display all about the platform and show links to other features. This serves as the face of the business.

Storefront
The storefront on the NFT marketplace like Royal will display all the information related to a music-based NFT. This is also where you can find the NFT's price.

Music Player
In such a marketplace, a music player helps people choose a music-based NFT by listening to it. It also has the song's links on popular streaming platforms.

Purchase Portal
In this portal, one can buy fractional rights to an NFT song. Payments can be made through different modes. This works similar to checkout portals on e-commerce websites.

Crypto Wallet
An NFT marketplace like Royal would have crypto wallets for crypto and NFT transactions. These can be in-built or integrated externally from users, which appeals to many users.

Artist Signup Portal
This portal helps artists get on the NFT marketplace like Royal. Artists will be verified using the details they provide before allowing them to mint music NFTs.

Support Portal
This portal provides support to users and artists by addressing their doubts and solving their problems within the platform. One can find FAQs and support staff's contact information.

Ownership Tiers
These tiers help in sharing different proportions of royalties earned according to the NFTs users hold. These can offer varying levels of privileges to holders on the platform.
How is the "Royal" NFT Marketplace Disrupting the Music Industry?
Royal has been one of the revelations post the NFT boom, which has shown the Web3 world a business model. The model is based on fractionalizing ownership for songs using NFTs (or LDAs as per Royal's terminology), and it is here to stay longer. While it is disturbed the Web3 world to an extent, it has mainly disrupted the music industry much more. NFT marketplaces like Royal intend to remove the intermediaries that have gained profits big time. Now, music artists can mint their songs as NFTs and sell them directly to fans on these platforms. The NFT music marketplace model provides provisions for true peer-to-peer (P2P) trades that help forge a closer relationship between artists and fans.
Emerging Trends in the NFT Music Industry
NFT music industry had garnered much attention post the initial NFT boom when Web3 legends were searching for a potential innovation that could stay longer. NFT music industry has seen many popular artists coming in to release their songs as NFTs. Also, several NFT marketplaces dedicated to music, including Royal, have been coming up and getting popular among music lovers on the Web3 world. Even songs themed on NFTs have been released in the past, although they only represent them in general. It has been projected that the NFT music industry will grow. The sector will have its bull run soon as more new music talents will choose NFT music marketplaces as their pathway to reach fans.
Why Should You Build Your NFT Music Marketplace Like Royal with Us?
Blockchain App Factory has been witnessing advancements in the Web3 industry for a long time. This makes us learn more every day as there are new disruptive innovations momentarily, including NFT marketplaces for music. Our experts excel in the art of developing the NFT marketplace for music like Royal, and they have already created a few ground-breaking businesses in the domain. Also, being customer-centric has been an ethic we have been following since day one, which ensures that all your requirements for the platform will be fulfilled. Contact us today to get started with a flash NFT marketplace for music like Royal.
We Spotlighted In
---









We are Partnering With