NFT Game Development: Transitioning to a New Era of Digital Gaming
NFTs are here to rule the whole digital world, and games are no exception! Indulge in the vibrant world of NFT gaming with Blockchain App Factory's premier NFT game development capabilities. Our team utilizes sophisticated technology to build gaming applications that maximize what NFTs offer to gamers and game companies.

With 10+ Years of experience launching feature-laden NFT games, we have worked and continue working for many of the world's leading NFT gaming brands. Our NFT gaming solutions include unique elements such as:
Realistic Game Graphics
Customizable NFT Game Marketplace
Creative Game Backdrop Development
Artistic In-Game Asset Creation
AR/VR Integration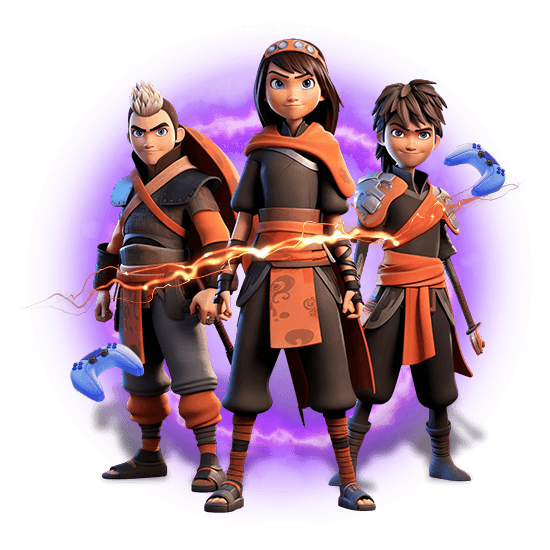 Benefits for Businesses Integrating NFTs in Games
---
NFTs offer exclusive gameplay with customized virtual assets that attract savvy gamers.
Demand for in-game assets backed by NFTs increases your business's value in the market.
NFT gaming platform development offers you long-term revenue-generating opportunities.
Launching an NFT game with an integrated marketplace can boost your business's prominence.



Allowing gamers to be part of the game via NFTs can elevate your brand to new levels.
You can ramp up your business easily by foraying into other Web3 and Metaverse elements.
What are the Privileges Gamers Gain While Using NFT Games?
---
An NFT game development solution offers ownership of in-game assets to players.

NFT assets transfer the in-game economy's control from game studios to gamers.

NFT game assets can be traded on external marketplaces allowing players to profit.
Users can gain from the rarity traits while monetizing their in-game NFT assets.

Distributed storage platforms make the data immutable, securing gamers' assets.

Blockchains will be the key to players' privacy and anonymity in the NFT game.
Successful NFT Games We have Launched
Our partnership with Polygon helps provide network support for client projects.
Our experts offered development support for Shell's digital solutions.
We built an app to automate supply chain solutions between various end users.
We created a blockchain-based system to govern the firm's supply and logistics.
We developed an NFT marketplace selling various digital assets for the firm.
We created a blockchain solution for a superapp with multiple functionalities.
Globant's featureful music NFT marketplace "Enigma" was created by our experts.
Our team built "Trufin", an options trading platform based on blockchains.
Our Expertise in NFT Game Development

Full-cycle Development
Our experts can develop NFT gaming platforms from scratch in various genres. We excel in creating games based on action, racing, sports, and fantasy sports.

Joint Game Development
We can bring your NFT game concepts to reality using our experience in the domain. We ensure that every byte of your idea is included in your platform seamlessly.

Art And Design Works
Our professional designers can design attractive NFT assets for your NFT gaming platform. We have artists who can understand your gaming ideas in detail.

Gaming Idea Formation
We pioneer in generating great NFT gaming concepts which tend to be successful. You can test your gaming assets through our ideas to improve your platform.

Quality Analysis Tests
Our testing professionals can perform extensive testing to improve your NFT gaming platform. We can effortlessly fix errors to launch your game on time.

NFT Integration In Games
We aid you in integrating NFTs into your existing games of any genre. You can utilize our domain expertise to become a popular blockchain gaming enterprise.

Metaverse NFT Game Development
Our team creates metaverse gaming solutions based on all genres that use NFTs, crypto tokens, and AR/VR technology to offer immersive experiences to gamers.

Web3 Game Development
You can create games that use all elements of Web3 technology with our experts to offer unparalleled experiences to players, benefiting them in many ways.

Post-Launch Support
We offer maintenance and support for your NFT gaming platform after launch. Our services include upgrades in gameplay, software, and creating new content.
Our NFT Game Development Solutions
NFT For Action Games
Action games are the attention seekers of the gaming industry that offer tremendous opportunities for NFTs too. We create your gaming assets like characters, special powers, equipment, and tickets as NFTs, attracting a huge audience.
NFT For Adventure Games
Adventure games like Minecraft and Walking Dead offer a virtual environment and real playing experiences. We offer NFT gaming assets like exclusive tickets, costumes, power upgrades, and maps in an exclusive virtual NFT marketplace.
NFT For PvP Battle Games
Player-Vs-Player (PvP) battle games are the field to rock your gameplay with exclusive upgrades, costumes, skills, powers, and weapons. We tokenize your virtual gaming assets into valuable NFTs to create a thriving in-game economy.
NFT For Arcade Games
Arcade games have a long history in the gaming industry, and NFTs can keep them running for a long time. We can incorporate NFTs in your gaming environment by incorporating NFTs into your concept while enabling immersive gameplay.
NFT For Board Games
Online board games like Ludo offer vibrant community gaming experiences. We create NFT assets and crypto tokens that can represent different entities in board games per your unique needs while preserving the gameplay mechanism.
NFT For Casino Games
With NFTs, casino games can go to the next level. We offer NFTs for these games to represent casino chips and play for the NFTs instead of real cash. Also, NFTs ease the transfer of winning amounts to players in online casinos.
NFT For Card Games
Online card games have seen their popularity with earning benefits they offer in recent times. We enable gamers to play with NFT cards and make their earnings in NFTs and cryptos through gaming platforms that work in real-time.
NFT For Fantasy Sports
Fantasy sports platforms offer revenue opportunities to users who can select the team and players and play for rewards. We innovate the platform to convert players and teams to NFTs which will benefit them with surplus rewards.
NFT For Racing Games
Racing games are the best entertaining games that cover a huge audience, regardless of age. We offer the creation of NFTs in the form of vehicles and accessories, which are exclusively crafted per the game's look and performance.
NFT For Sports Games
Sports games offer a real experience of playing. The visuals of games provide a realistic approach to a better gaming experience. We support purchasing exclusive players and teams as NFTs and also listing in marketplaces for better deals.
NFT For Simulation Games
Simulation games show the virtual version of the real world. The use of AR/VR technology offers better simulation experiences. We can upgrade in-game experiences by allowing gamers to purchase and sell your game's assets as NFTs.
Workflow of Our NFT Game Development
Collect Ideas
First, we explore your novel idea through market research to frame an exclusive plan.
Set Milestones
We set milestones after thorough planning to create your gaming platform efficiently.
Sketch Characters
Our experienced artists sketch your in-game characters based on your game's concept.
Shading Characters
We improve the sketches by shading appropriate colors to match your NFT game's theme.
Modeling Environment
We develop the in-game environment based on virtual coordinates using game engines.
Animating Environment
We animate the in-game environment using 3D technology to offer immersive experiences.
Create a Model
We build a model of the platform to finalize your requirements without compromising.
Hardcore Coding
We develop your NFT gaming platform with suitable technological stacks and practices.
Resolve Errors
Your NFT game platform will be tested repetitively and troubleshot if defects arise.
Public Release
Finally, your exclusive NFT game will be released for public use on various platforms.
Why Choose Blockchain App Factory to Build Your NFT Game?
Blockchain App Factory is a world-renowned NFT game development company with over 7 years of experience in the industry. Our gaming solutions are an ensemble of ultimate gameplay, realistic graphics, sustainable mechanisms, and vibrant economies driven by users. We make this possible using a variety of Web3 elements, including blockchains, virtual reality, augmented reality, and artificial intelligence.

All our NFT game development solutions have achieved top-tier success with high user numbers, thriving in-game economies, and humongous profits for gaming enterprises. Get in touch with one of our professionals today to realize your grand gaming idea and attain success!
Expertise in Game Development and Design
Excellence in NFT Development for Games
Creative Professionals with Years of Experience
Agile Development Methodologies
Multi and Cross-chain Capabilities
Full-fledged Support for Clients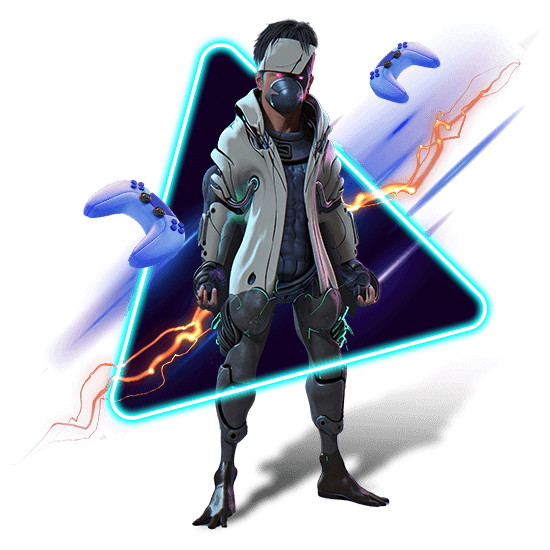 We Spotlighted In
---









We are Partnering With





create your token
×