Upgrading your NFTs with the FLOW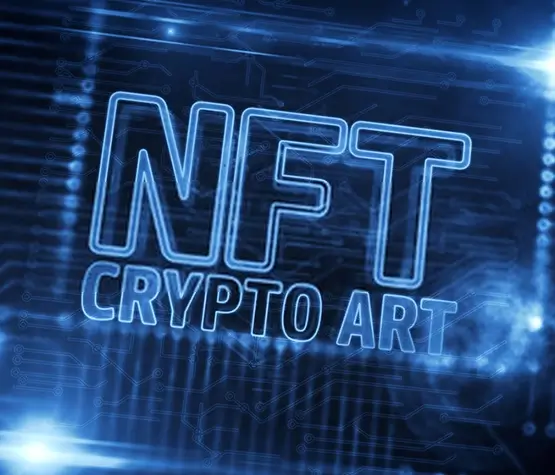 Blockchain technology grows with its sequential innovation and service trends. The modern financial services offered by blockchain is the key point for the adoption of blockchain across various sectors. Its irreplaceable financial service and investment opportunity brings techies to the network for subsequent innovations. Ethereum's marvel in blockchain manipulates the crypto network with its innovation of token and smart contracts. These tokens and its smart contracts are now serving as the foundation for business development and other financial services in the crypto space.
As digital finance serves tremendous services with blockchain, its investment opportunities and methods are phenomenal. The new trends and its innovations in crypto investments spiked after the launch of exceptional NFTs. The tokens are the digital representation of unique assets that shines with great asset value and demand in the crypto market. The unique token features and its characteristics makes the token gain its value and demand from the global audience. These rife in NFTs paved the way for the introduction of new standards and its adoption from different blockchain networks. Especially, the flow blockchain becomes the captivated blockchain for NFTs with its specialized features.
What is Flow blockchain?
Flow is a powerful and reliable, developer-friendly blockchain technology specially designed and developed for digital assets and games. Its unique multi-role architecture is meticulously designed for improved scaling without sharding which works under the proof of staking mechanism. The combination limits the performance of an application. Flow empowers developers to build crypto- and crypto-enabled businesses at ease. Applications on Flow allows consumers to take control of their own data and also facilitates increation of new kinds of digital assets tradable on open markets globally; and build open economies owned by the users that help make them valuable.
Four Pillars of Flow
Multi-role architecture
Flow's unique architecture allows the network to scale to serve billions of users without sharding
Resource-oriented programming
Smart contracts on Flow are coded in Cadence, an easier and safer programming language for crypto assets and apps.
Developer ergonomics
The system offers upgradeable smart contracts with built-in logging support.
Consumer onboarding
Flow was designed for mainstream consumers for frictionless payment from fiat to crypto.
Developer friendly Environment
Built-In Logging Support
A feature that improves in software quality and development speed
Resource oriented programming language
A new programming language designed for dapps and digital assets
Upgradable Smart Contracts
Securely and transparently patch bugs and upgrade smart contracts with additional features.
Fast and Deterministic Finality
Flow is named for its fast and responsive performance to compete with modern technologies.
Cadence- A unique smart contract
Cadence is the first ergonomic, resource-oriented smart contract programming language. As the first high-level resource-oriented programming language, Cadence has an ergonomic syntax making developers understand easily. It uses a strong, static type system to minimize runtime errors and allows all methods, interfaces, and transactions to include pre-and post-conditions to deploy expected behaviour.
Resource-oriented programming
It is a new paradigm designed for security. This supports the developers to create digital artifacts like NFTs where ownership is tracked by the language itself.
Multi-node architecture
Flow prefers sequential execution to blockchains by separating the jobs of a validator node into four different roles: Consensus, Execution, Verification, and Collection.
Consensus Nodes decide the presence and order of transactions
Verification Nodes are responsible for managing the Execution Nodes
Execution Nodes are responsible for the computation associated with each transaction
Collection Nodes upgrades network connectivity and data availability for dapps
Consumer Friendly Environment
Flow blockchain environment offers an interactive user interface to make NFT creation user friendly.
Mainstream-Ready Experience
Flow will launch a reliable ecosystem optimized for consumer applications.
Human-Readable Security
Protects mainstream users against malicious apps and build trust in the system
Smart User Accounts
Flow accounts offer simple steps for dapps or wallets to pay transaction fees and recover lost keys.
Greeted by incentives
FLOW tokens will be reserved and allocated for early users and for developers growth.
Better user experience
Flow blockchain offers a better user experience for hassle-free exploration.
Blockchain App Factory's significance
We are thrilled to explore new innovations to bring subtle change to blockchain technology. Our experience in blockchain and its business development proffers us to offer a friendly NFT development solution using flow blockchain for your crypto hustle.
We equip your platform with
Reliable ecosystem
With the power of Flow we craft your platform with utmost care for creation of NFTs
Tailor-made platform
Your platform will be completely customised for your business requirements.
Proficient deployment
Our proficient team has the ability to build your platform in any blockchain to experience its feasibility.
Hassle-free execution
The platform will be developed and tested to sustain breaches without flaws during the execution.
Strategic Marketing
Our result -driven marketing strategies build better market visibility in the crypto market.
We Spotlighted In
---









We are Partnering With





Free Consulting