What are the NFT ticketing systems?
NFT ticketing systems are platforms where tickets tokenized into non-fungible tokens are sold. These platforms provide digital tickets that cannot be duplicated. Also, secondary sales of these provide royalties to the original event manager/artist. It is even possible for event managers to set a price ceiling for secondary sales. Setting price limits help to ensure that fans do not spend a lot on tickets. NFT ticketing platforms have already been successful post the NFT boom. The trend is expected to continue as such in the Web3 world. Popular NFT ticketing platforms include GUTS, YellowHearts, Seatlab, NFT TiX, and WICKET.
NFT Ticketing Marketplace Development
NFT ticketing marketplace development has become a hot trend as NFTs reach worldwide. Our NFT ticketing marketplace development has already resulted in many promising projects. NFT ticketing is similar to digital ticketing, except that NFTs are employed here. NFTs in tickets make them unique and valued.
In transferable tickets, the new owner's details will be automatically updated through smart contracts. The process will help event managers to know the attendees. NFT Tickets can even offer utilities over the course of the event for fans. An effective NFT ticketing marketplace development process can help achieve these goals easily.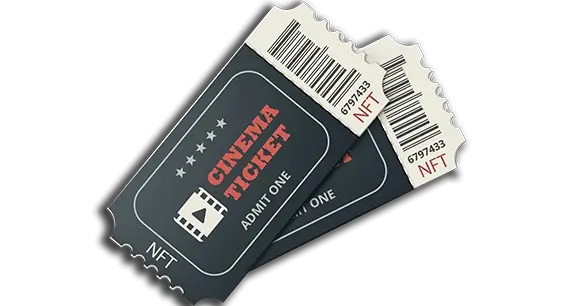 Steps involved in building an NFT Ticketing Marketplace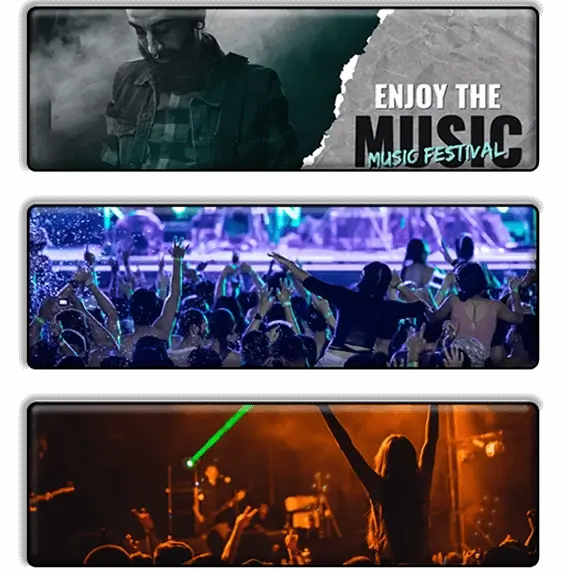 First, you should plan extensively for the NFT ticketing platform platform. You should decide on the target audience, technology, market, and competitors to frame the whitepaper.
Now, you should create the prototype of your new NFT ticketing marketplace. Test it with a small set of users and get feedback for future use.
Now, design the front-end of the NFT ticketing system based on feedback received. The platform should have an engaging interface to provide an immersive user experience.
Then, develop the NFT ticketing platform's back-end that holds it together. Here, you will also create smart contracts and native tokens and integrate them into blockchain(s).
Now, test the NFT ticketing marketplace for deficiencies using various manual and automated methods. If defects are found, resolve them promptly to have an error-free platform.
Before launching, promote the NFT event ticketing marketplace across various mediums. Garner an initial community consisting of event managers, artists, and fans for the best results.
Finally, release the NFT ticketing platform for public use, and gather user feedback. Ensure that the platform is updated regularly to provide the best user experience.
NFT Ticketing Platform Features

Homepage
On the homepage of the NFT ticketing marketplace, one can see the event schedule. The page also gives an overview of the focus of the business.

Event Page
On the event page, one can see various details about an event. Information including the event's genre, nature, timing ticket costs, and place are provided here.

Listing Portal
Here, artists/event managers can post their events by providing necessary information. After posting their events, they can easily mint the event ticket NFTs for sale.

Checkout Portal
Fans will be redirected from the event pages to this portal. Fans can pay in this portal through a payment method and get their tickets easily.

Crypto Wallet
Users in an NFT ticketing platform will have to link their crypto wallets. This wallet will store cryptocurrencies and NFT tickets to enter the particular event.

Secondary Marketplace
This portal will benefit fans who could not attend an event. It helps them resell tickets, which will also benefit original ticket creators through royalties.

Notifications
Users can receive notifications for events from artists, genres, or languages they prefer. This helps them to book their event tickets promptly if they are interested.
Where are NFT ticketing systems used?
NFT ticketing systems are mainly used for exclusive events (physical/virtual). Typical ticketed events include concerts, meetings, games, talk shows, and theater. NFT tickets can even be used for season parking passes for security concerns. These event tickets have the problem of being replicated or over-priced by scammers. Also, event organizers do not reap any benefit from such secondarily sold tickets. NFT ticketing platforms are used to bring organizers and fans closer to combat such issues. The platform necessarily facilitates peer-to-peer (P2E) trading, albeit the assets sold are tickets. Many artists and event management firms have already taken advantage of the novel system. The results have been wholesome so far, and further prospects are being explored.
New trends in the NFT ticketing space along with examples
NFT ticketing is used in several cities at parking lots for regular users. This system can be crucial in places where security restrictions are followed.
Dance shows from popular crews such as Jabbawockeez use NFT ticketing platforms. Through NFT tickets, these events provide premium experiences to the fans.
Several exclusive virtual events also have used NFT tickets to preserve their specialty. These events include webinars, conferences, and performance events in different genres inside metaverses.
Why should you have your own NFT ticketing system?
NFT ticketing systems have become an emerging business model inside the Web3 world. The model is projected to be widely used in the coming years. This means a business based on the NFT ticketing marketplace could profit new entrepreneurs. Also, artists have started to look beyond NFTs for artworks and music. Tickets had given many problems for most performing artists, and NFTs could offer solutions. NFT ticketing platforms can help artists to sell event tickets with added value. Hence, an NFT ticketing marketplace is ideal if you want to work as a user-facing business.
Benefits of NFT Ticketing Marketplace
Ownership of NFT tickets can be tracked easily by the initial seller. This helps to eliminate security concerns surrounding event management as attendees will be known. Knowing the people who will be present is important, especially in large-scale events.
NFT ticketing marketplaces can also provide tickets with added utilities. Benefits such as access to premium seats, food, and beverages mean a lot. Top-tier tickets can also offer benefits such as gifts signed by artists.
Initial sellers (artists/event managers) can earn royalties from secondary NFT ticket sales. This was previously impossible as scammers profited by selling over-priced tickets. Initial sellers can also fix a price ceiling for secondary sales of NFT tickets.
NFT ticketing works on blockchains, so replicas of tickets cannot be produced. NFT tickets can be traced on the blockchains, and replicas cannot be traced. This means fans no longer need to worry about the ticket's originality.
Blockchain App Factory has had expertise with Web3 technology for a long time. This makes us carry out new endeavors using experimental approaches. We have seen a lot of success so far in the long journey. NFT ticketing marketplace development is a new feather in the cap for our experts. We use sophisticated tools to develop your NFT ticketing platform without any flaws. Our seasoned blockchain experts also focus on satisfying all your business platform requirements. Our smart contract development has already won accolades in the global blockchain community. So, approaching us for your NFT ticketing system is a no-brainer under any circumstances. Contact one of our professionals now to start off your new business venture!
We Spotlighted In
---









We are Partnering With





create your token
×