The Excellence of Non-Fungible Tokens
Non-Fungible Tokens, also known as NFTs, are digital certification of assets or they can be even referred to as digital assets. NFTs are non-fungible and secured by a blockchain network. Unlike traditional cryptocurrencies like Bitcoin, Litecoin, Ethereum, to name a few, they are fungible tokens which means they can be traded equally for the equivalent value, whereas, in NFTs, they cannot be traded equally as each NFTs carry a unique value respectively. Non-fungible tokens can be anything that is digitalized. For example, they represent video clips, audio clips, artwork collectibles, domain names, trading cards, etc.
All cryptocurrencies have a decentralized exchange platform to initiate the trading process. Similar to traditional cryptocurrencies, NFTs are also traded in common decentralized exchanges, but, NFT Marketplace is the popular and the most commonly used exchange platform for the trading of NFTs.
What is an NFT Marketplace?
NFT Marketplace is a special platform built for the trading of non-fungible tokens. NFT Marketplace is built on a blockchain network. It stores all the transaction data, and thus making it resistant to cyber-attacks. There are several types of NFT Marketplaces, some functions as an open type and some functions as an exclusive type.
Classification of NFT Marketplaces
NFTs marketplaces can be classified into three major categories
Open Platform
Open platform marketplaces allow the users to trade any type of non-fungible tokens, such as audio files, music, artwork, video files, domain names, etc. The most popular examples of an open platform are OpenSea and Rarible.
Rarible
Rarible marketplace is very fresh to the digital market, like all the marketplaces, Rarible is built on blockchain technology which in turn secures and protects digital collectibles stored in the marketplace platform. Rarible possesses its own ERC-based governance token known as RARI, which allows the buyers and sellers to vote on different upgrade platforms.
Exclusive Platform
In Exclusive type platforms, only a certain type of digital assets can be sold and bought on the platform. The most popular exclusive marketplaces are Foundation, SuperRare, and Nifty Gateway.
Foundation
Foundation was first developed in February 2021, and it has transformed into a huge success. This NFT Marketplace is created for trading digital art collectibles. It is a creator-first platform. It enables artists to choose and invite other artists to enter the site for minting non-fungible tokens. Sellers have the option to browse artworks and initiate an auction.
Nifty Gateway
Nifty Gateway is the most popular exclusive type marketplace. It is also called Nifties. Nifty Gateway was developed with the aim of making the trading of artwork accessible to all audiences. Nifty Gateway's enormous rise was due to collaborating with top brands and artists, building limited edition Nifites that take place every three weeks.
Open Protocol
Open Protocol is a type of NFT marketplace classification that focuses on creating a wider audience and network effect of executing transactions in non-fungible tokens. The most common example of this protocol for a marketplace is, Zora.
SuperRare
SuperRare is a combination of an NFT Marketplace and a social media platform. It is a peer-to-peer NFT marketplace platform that was created on Ethereum. SuperRare is famous for its specialization in trading digital artwork collectibles. All transactions are executed using ether, the native cryptocurrency of the Ethereum blockchain.
OpenSea
OpenSea is the premier NFT Marketplace platform that was developed, founded in 2018. OpenSea is the most popular and commonly used platform in the cryptosphere for selling and buying digital assets. Since OpenSea is an open platform, almost all varieties of NFTs can be traded, bought, and sold on the platform. The most commonly traded digital assets in OpenSea are video files, audio files, trading cards, common digital representation of physical assets, etc.
Zora
Zora is a marketplace protocol that was formed on the Ethereum blockchain. It establishes everlasting markets in the form of ERC-721. Every sector of the media is constructed with a market that consists of a transparent pool of bids. Every market is known to be unique to the sector of media. The marketplace owner can select a fixed rate for the media, which is the suggested rate that can initiate an execution process by the collector.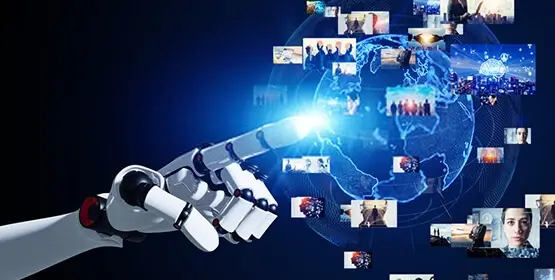 Create your own openSea like NFT Marketplace
We at Blockchain App Factory have professional expertise in building the NFT marketplace with top-notch quality and at an affordable price. We have constructed numerous NFT marketplaces with popular marketplaces as a reference and deployed them to our customers. Every client has distinct specifications and customization for their marketplace. We specialize in analyzing their specifications and deliver a high-quality product. We provide OpenSea NFT Marketplace Development services to our clients who are interested in creating an NFT Marketplace like OpenSea.
What is opensea NFT Marketplace?
OpenSea marketplace is a type of open platform marketplace that allows transactions for almost all the digital assets that are presented such as artwork collectibles, audio clips, video clips, music, domain names, etc. OpenSea has emerged as the premier NFT marketplace in the cryptosphere. Several NFT marketplace development companies have used OpenSea as their reference for building marketplaces.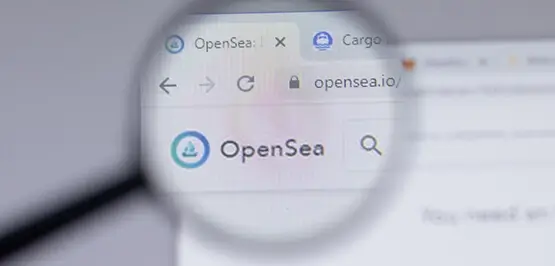 Workflow of openSea NFT Marketplace
The working of OpenSea marketplace begins with the integration of the digital wallet with the browser tab. The marketplace platform can initiate both selling and buying assets, but the working is completely different for both sections.
Buying Section
While buying the digital item, the user can either join a bid or agree with the list price. If the user is willing to post a listing, high-level attention must be paid to assist the listing in publishing the digital assets. In the end, the user will receive an email regarding the successful bid.
Selling Section
In the selling section, it is very similar to the workflow of a social media platform. The user will select the account and after searching the digital items the user wants to sell, can select the range of price and type of duration, and the offer. The fee for listing is free of charge and at the end when the digital items are sold successfully, the marketplace platform will charge a 2.5% fee on the final rate.