10+ Years
Experience in Blockchain
What is a P2E NFT Game?
P2E, aka Play-to-Earn, is the latest gaming model that has seized the attention of gamers worldwide. It enables players to monetize their gameplay and earn real money for all their victories, bonuses, and level-ups in the game. Mostly, the rewards will be in the form of cryptocurrencies.
A P2E NFT game is a one-of-a-kind game that will have in-game assets as NFTs. The game assets such as weapons, characters, accessories, skins, etc., will be tokenized into NFTs, and holders can buy, sell, or trade them in the marketplaces. It opens the gates for gamers to generate a steady income stream through playing. And, the best part of the P2E NFT games is that these crypto assets (obtained as rewards) can be either used in the game to procure the available in-game assets or can be withdrawn to personal wallets.
A Full Cycle P2E NFT Game Development Phase
Concept Creation & Game Plan:
The very first step in the development process is to create the concept for the game and plan the mechanics of the game in such a way to make it rewarding for the players and beneficial for the platform owners. The primary requirements such as preferred blockchain, game storyline, gameplay, and other mandatory elements will be finalized in this stage.
Game Development:
Production: Below are the various stages involved in the game development process.
Whitepaper: To make gamers understand the complete mechanics and rewarding systems of the game, our technical writers will develop a perfect whitepaper for the game.
Tokenomics: If your game includes a native utility token, then our tokenomics masters will devise you strategic token economics for the token. The total supply, percentage allocation to the presale, public sale, team, reserve, marketing, etc., will be finalized here.
Utility Token: Once the tokenomics is confirmed, smart contracts will be created and deployed on the preferred blockchain network to create native tokens for the game.
NFT Integration in the Game:
This is the phase that gives life to your web 3.0 game. We will incorporate the meticulously crafted NFTs into the game to make it a play-to-earn NFT game. A fully-functional game with all the decided features, functionalities, and user interface will be made ready in this stage.
NFT Game Marketplace Development:
At this stage of development, we concentrate on building a special marketplace for your game. This marketplace will allow players to facilitate secondary trading of your NFTs. To be precise, players can buy, sell, bid, trade, and hold NFTs securely. A seamless NFT trading experience is guaranteed.
Web3 Marketing Services:
Our adept marketing experts will formulate web3 marketing strategies to create brand awareness, pull in NFT admirers worldwide, reach specific target audiences, and, most importantly, convert just leads into your loyal customers.
Our partnership with Polygon helps provide network support for client projects.
Our experts offered development support for Shell's digital solutions.
We developed an NFT marketplace selling various digital assets for the firm.
We built an app to automate supply chain solutions between various end users.
We created a blockchain solution for a superapp with multiple functionalities.
We created a blockchain-based system to govern the firm's supply and logistics.
Globant's featureful music NFT marketplace "Enigma" was created by our experts.
Our team built "Trufin", an options trading platform based on blockchains.
Features of Our P2E NFT Game Development
Business Perks of Developing your P2E NFT Game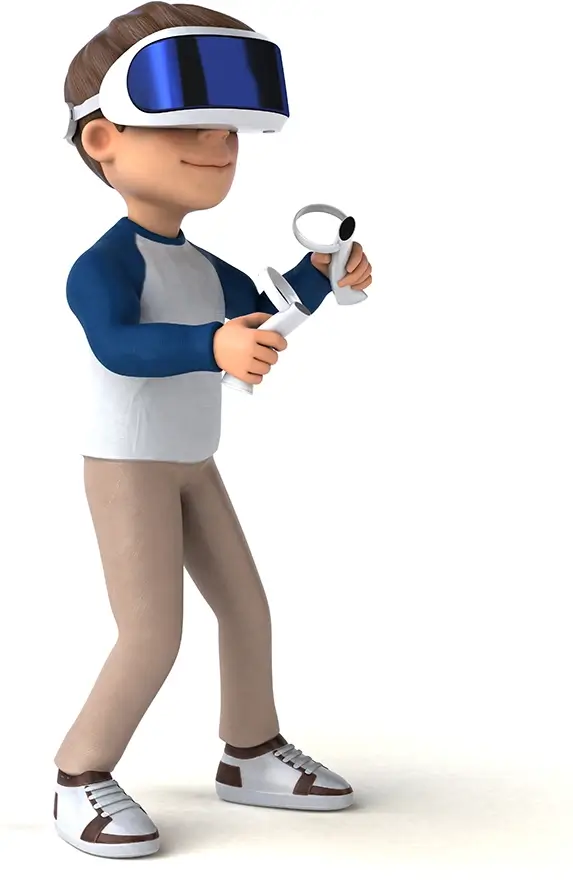 Lucrative Business Model:
The P2E gaming ecosystem is a model that highly benefits the platform owners with various sources of income, such as token revenue, marketplace fee, sale of nfts, etc.
Be an Early Adopter:
P2E NFT game trend is one of the emerging trends in the NFT sphere. Developing your own game at such an early stage will make your name stand tall in the market.
Collaborate with Brand:
Building a strong community with your game will allow you to collaborate with real-time brands. Through this partnership, players can use the game points to avail a coupon/offer for the brand's product/service.
Potential Market:
According to the reports of Blockchain Game Alliance, NFT games have generated $2.32 billion in overall revenue in 2021, which is 22% of all the total NFT trading volume. Tapping this potential market through building a P2E NFT game is the wisest decision.
Popular P2E NFT Game Development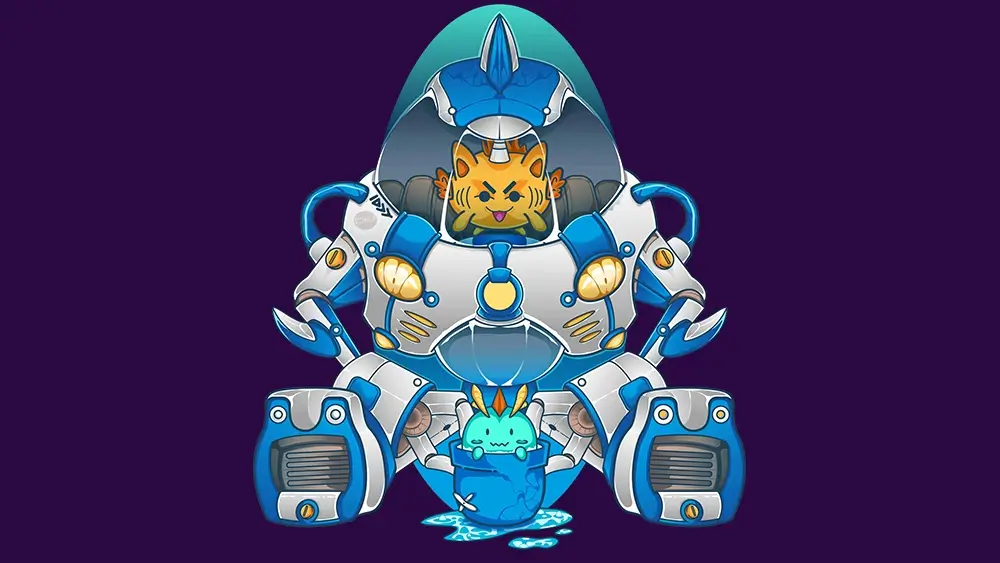 Axie Infinity Like P2E NFT Gaming Platform:
Develop a Axie Infinity like P2E NFT gaming platform where players can buy, sell, and trade digital pets (available as NFTs) to battle and breed against other pets. The platform will concentrate on developing a native utility token and marketplace to further strengthen the operations.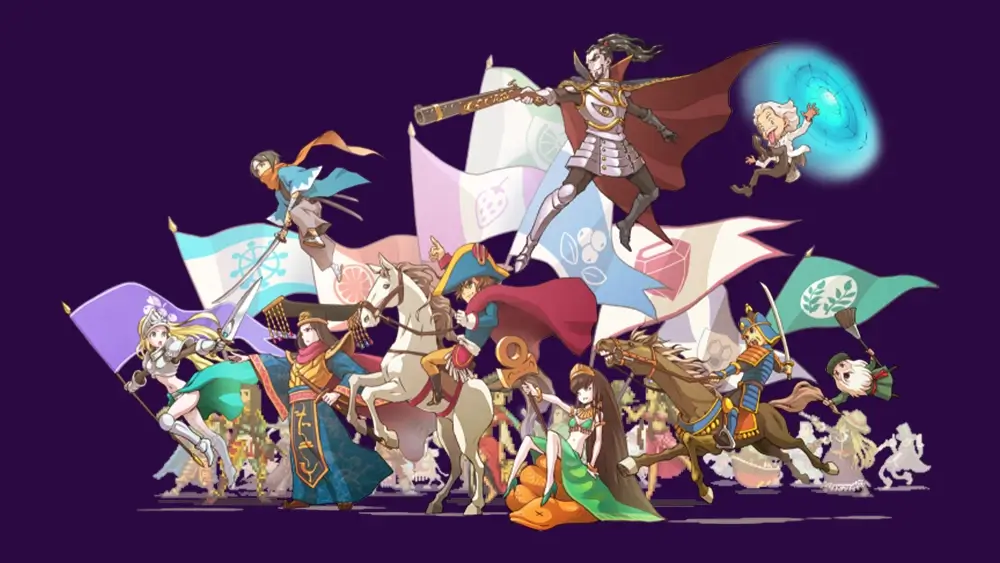 Splinterlands Like P2E NFT Gaming Platform:
Splinterlands like NFT gaming platform is a digital collectible card game that allows players to collect, trade, and battle against other players. A gaming ecosystem that is developed on the Hive blockchain network that has cross-chain compatibility with diverse blockchain networks such as Ethereum, TRON, WAX.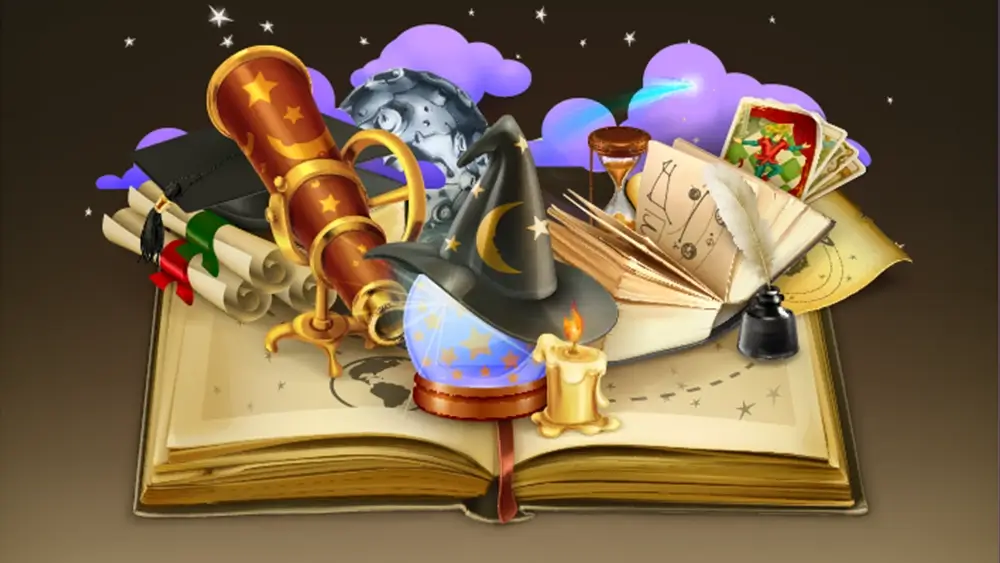 DungeonSwap Like P2E NFT Gaming Platform:
DungeonSwap like NFT gaming platform is a role-playing multiplayer battleground play-to-earn game where players can battle against each other. They get rewards with accessories, armory, and other assets as NFTs, which can be traded in the marketplace as well. A platform with excellent gameplay and lots of avenues to earn.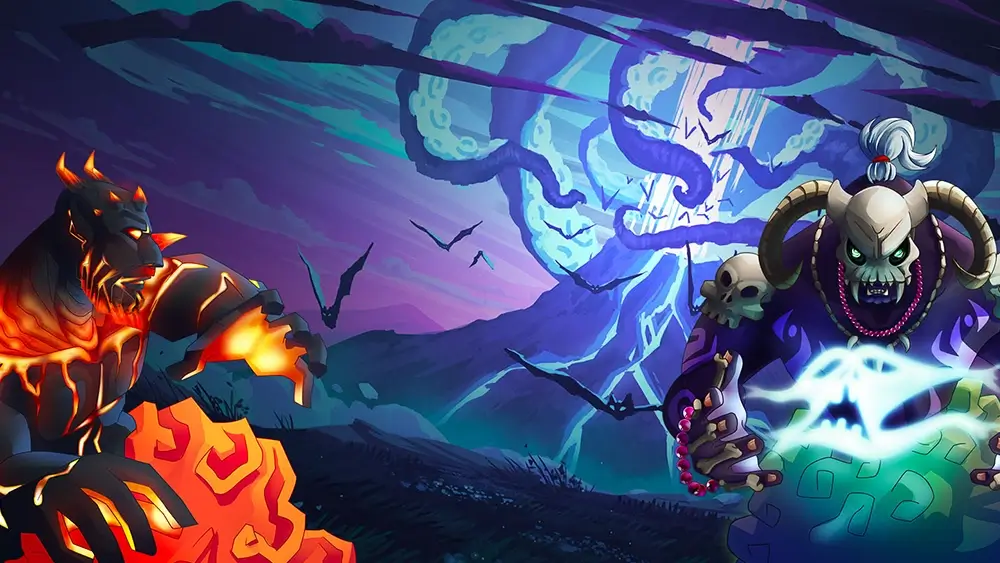 My Crypto Heroes Like P2E NFT Gaming Platform
My Crypto Heroes like NFT gaming platform allows players to collect virtual avatars of historical figures, seek rare items in the virtual world, and even have battles with other players to win exciting rewards. The platform will have an assorted range of NFTs such as lands, heroes, weapons, etc., which can be traded in the marketplace.
Diverse Genres in Our P2E NFT Game Development
User Perks of P2E NFT Game
Income-Generating Model
P2E NFT games will keep the gamers engaged by generating a good income stream. Popular games such as Axie Infinity have proved that it is a viable path for gamers to reap good returns.
Asset Transparency
One of the significant perks of this gaming model is that the scarcity of the assets (NFTs) will be transparent and even developers cannot manipulate the numbers.
Multi-Chain NFTs
Users can take the game assets across various blockchain networks to meet their requirements.
Multiple Payment Methods
Our development services will provide your users with flexible payment options, where they can use both fiat and crypto for purchasing the assets.
Immutable Ownership
Since the game assets are tokenized into NFTs, it provides immutable ownership rights for the asset holders.
Top Blockchains for Launching NFT projects
---
Why Prefer Us?
Blockchain App Factory is a group of creative web3.0 folks who are passionate about blockchain, cryptocurrency, NFTs, and P2E games.
150+ Blockchain Developers
40+ Game Experts
30+ Visual Creators
70+ Web3 Marketing Strategists
Proficient Blockchain Developers
Adept Game Developers
Customizable Development Solutions
On-Time Delivery
Readily Available Tech-Support For Resolutions
Multi-Chain Compatibility
Round the Clock Support