Introducing a blockchain interoperability platform
Blockchain, The origin of distributed ledger technology powers the technology towards the future with its decentralized ecosystem. Its exceptional services across the industries empower the development of this most significant technology. With the traction of investors and philanthropists, blockchain gains its adaptability with different concepts and innovations. Such irresistible technology gains the attraction of entrepreneurs and developers to adopt the technology. Such adoption resulted in remarkable innovation "The Polkadot".
Why Polkadot?
After the conquest of multiple industries, blockchain's services lagged in connectivity with different blockchain networks. To unleash the connectivity , blockchain enthusiasts underwent effective research and showcased a congenial ecosystem called Polkadot.
Polkadot is a cross-chain platform for connecting multiple blockchain networks.This allows transferring data across public, open, permissionless blockchains as well as private, permissioned blockchains. Polkadot allows building applications that can access the data from a private blockchain and use it on a public blockchain.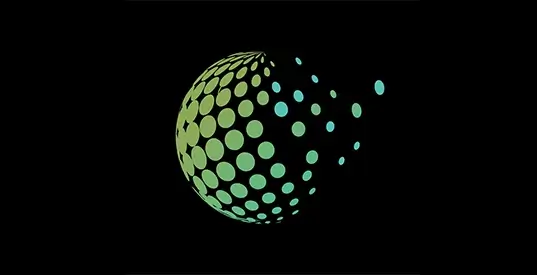 Cross-chain capabilities
Polkadot combines a network of heterogeneous blockchains that are connected and secured by Polkadot relay chains. They can also connect with external networks via bridges.Polkadot gains the characteristics and ability to control its own governance.
Parallel transaction processing capabilities of Polkadot, enhances the scalability of the system The parallel transactions can be spread out across the chains that perform multiple transactions at the same time.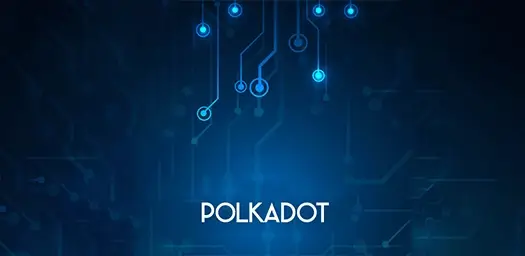 Technologies embedded with Polkadot development
---
Substrate
The substrate, a blockchain-building framework that powers Polkadot's relay chain and includes Parity Technologies' learnings building Ethereum, Bitcoin, and enterprise blockchains.
Web Assembly
Web Assembly (Wasm), a super performant virtual environment compiles the Polkadot's state machine Wasm is developed by the contribution of tech giants, including Google, Apple, Microsoft, and Mozilla.
libp2p
Polkadot's networking uses libp2p, a flexible cross-platform network framework for peer-to-peer applications. Positioned to be the standard for future decentralized applications, libp2p handles the peer discovery and communication in the Polkadot ecosystem.
Runtime Environment
The Polkadot runtime environment is being coded in Rust, C++, and Golang, which makes Polkadot accessible to a wide range of developers.
Security model
Polkadot allows blockchains to pool their security. The blockchains' security is aggregated and applied to all instead of blockchain's normal proof-of-stake and proof-of-work systems.
Algorithm
Polkadot works under the consensus algorithm "GRANDPA" (GHOST-based Recursive Ancestor Deriving Prefix Agreement) for resilient network capabilities. The algorithm comprises adaptive mechanisms for instant finalization of transaction blocks.
Neural schema of Polkadot
---
Relay chain
Polkadot relies on this centralized chain that offers network security, consensus, and cross-chain interoperability. This chain is composed of multiple small transactions that do not support smart contracts.
Parachain
A para chain is an application-specific data structure that is validated by validators of the Relay Chain. It supports parallel transactions that ensure the scalability of the system and connects to the relay chain.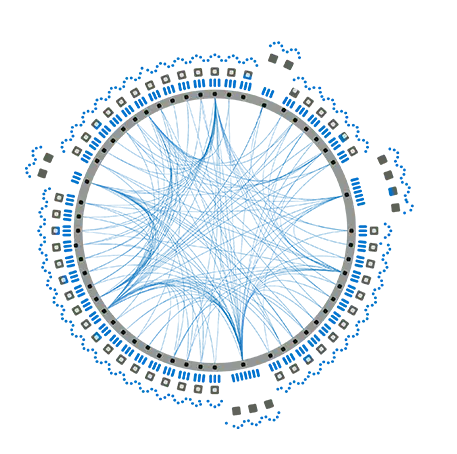 Parathreads
These parathreads can pass messages to other parathreads or parachains through XCMP, which is secured under Polkadot's validators. Parathreads have a fixed registration fee that costs lower than acquiring the cost of a parachain slot.
Bridges
Bridges are the special blockchains that connect the external networks through shards. These shards distribute the data from the external network for parallel processing which increases the throughput and reduces processing time.
Enhancement features for your project in the Polkadot ecosystem
---
Heterogeneous Sharding
The heterogeneous sharding model in Polkadot connects multiple-chains in a single network. This parallel segregation of data reduces the load and helps the chains to process the transaction and facilitates the fast and secured exchange of data between chains.
Scalability
The parallel processing model will help to remove the issues in the existing sequential transaction. This network plans to integrate nested relay chains to increase the number of shards to the network in the future. Increasing the shards supports the network for parallel processing.
Upgradeabilit
Polkadot's transparent on-chain governance system supports and regulates the blockchains to upgrade themselves without chain forks. This allows Polkadot's projects to adapt to the evolution of technology.
Transparent Governance
The Polkadot network is managed by the sophisticated governance mechanism of Polkadot that manages transparent, accountable and binding processes for upgrading the network. The governance token holders create and vote proposals to upgrade the protocol.
Projects we cover under Polkadot
---
Borrowing and lending platforms
Lending solutions are the key platforms in DeFi that offer efficient solutions and benefits for the users to use their tokens as collateral. Lending capabilities across different blockchain mainnet offers better liquidity.
Smart contracts on Polkadot
Smart contracts are an effective protocol that protects our digital assets and other acquisitions. We Enable cross-chain compatibility for smart contracts protocols to perform in multi-chains.
Exchange platform
We power the backbone of DeFi services with cross-chain abilities to offer a seamless exchange of cryptocurrencies and token in different blockchain networks.
NFT gaming platform
NFT games are the trending platforms in the crypto space. We unleash the potential of blockchain by offering multi-chain capabilities to trade NFTs across blockchain networks.
Defi services
We empower DeFi services by supporting interoperability between private and public blockchains with Polkadot's cross-chain compatibility.
We craft your projects under the Polkadot ecosystem to offer cross-chain compatibility. This facilitates your project to interact with different blockchain networks and offers efficient performance with multi-chain capabilities.
Our development Features
---
Cross-chain compatibility
FAQ
Polkadot is a cross-chain protocol that enables your platform to interact with multiple blockchain networks.
Polkadot unlocks the potential of blockchain by enabling multi-chain connectivity to interact with multiple blockchain networks for uninterrupted transactions.
Yes, Any blockchain network can be built under the Polkadot ecosystem for cross-chain connectivity and higher throughput.
We Spotlighted In
---









We are Partnering With





Free Consulting