Accelerate your business growth with a prominent NFT smart contract development company
Blockchain App Factory is a market-leading NFT development company that specializes in smart contract development for the NFT marketplace and token development on various blockchain networks. NFT marketplace smart contract requires such a token protocol on the blockchain network as the equivalent of the marketplace. As an NFT smart contract agency, we provide NFT smart contract platforms with the best security features for a better user experience. Our NFT smart contract company has blockchain experts who will collaborate with you throughout the project, providing the best answers to any challenges that emerge and acting as flexible support staff to administer your platform.
Our Smart Contract Development services

Smart Contracts on Solana
Our developers are well equipped to develop smart contracts on Solana, an open-source blockchain known for its transaction efficiency and speeds. Smart contracts developed on Solana can be executed quickly for low transaction fees, which is the main reason why enterprises want to base their businesses on the Solana blockchain. Smart contracts on Solana work for all kinds of Web3 applications. Solana-based smart contracts can be developed using popular blockchain programming languages.

Smart Contracts on Polygon
Polygon or Matic Network is a Layer-2 solution of the Ethereum network that resolves Ethereum's scalability concerns. Smart contracts on Polygon can be used for a variety of Dapps, as it allows new applications to function flawlessly. Polygon has its own native currency, $MATIC. Since Polygon has Ethereum's assistance in other aspects, smart contracts on the network can be used for any application supported by Ethereum and the EVM. Our experts can develop quality smart contracts on Polygon for any venture.

Smart Contracts for Staking Pool
Staking pools are used in decentralized finance (DeFi) applications to allow platforms to have token liquidity without any hindrances. In a staking pool, token investors get periodical rewards for staking, which serves as a passive income while ensuring non-stop liquidity on the platform. Smart contracts for staking pools help in the investing and rewarding mechanism involved in the DeFi platform. Our experts excel in developing perfect smart contracts for staking pools that obey all associated mechanisms.

Smart Contracts for Real Estate Tokenization
Real estate tokenization is primarily used for plots on metaverses and the real world. Smart contracts, in this case, can be utilized to finalize the transfer of a plot from one party to another. Our professionals are skilled in creating smart contracts for real estate tokenization by including all the necessary clauses and plot details for transactions to take place. Such real estate tokenization-based smart contracts can be created easily on any blockchain network that supports these applications.

Smart Contracts for Reward Distribution (Gaming)
Gaming has become an important part of the Web3 world, with multiple earning mechanisms already dominating the space. Reward distribution for gaming is the main feature behind such earning mechanisms. Smart contracts for gaming rewards distribution can be beneficial as they can be executed to provide rewards to players if they complete missions successfully. Since the Web3 space totally focuses on instantaneity, smart contracts on Web3 games can help distribute rewards to gamers quickly.

Customized Smart Contracts
With blockchain technology having a lot more undiscovered yet, there are possibilities that new applications can come at the most random times. Developing smart contracts for such newer applications or customized smart contracts for existing applications can be easily done with our services. Customizing depends on the application and the utility of the code. Our experts excel in integrating all your conditions on the customized smart contracts, while ensuring all technical requirements are met.

Smart Contracts for Trade Finances
In the Web3 space, trade finances are based on decentralized finance (DeFi) applications. Operations such as lending, borrowing, mortgaging, and staking are popular on the DeFi front. With no human involvement, smart contracts for trade finances are the only solutions to resolve such complex DeFi banking problems. Our experts can build smart contracts for trade finances that match all the conditions of your DeFi platform and the trading finance operation it is intended to conduct.
Creating Your NFT Smart Contract On Ethereum
As an NFT smart contract creator, we help you to make the best NFT smart contract that would allow you to automate the execution of an agreement so that all parties are immediately aware of the outcome, with no need for an intermediary. However, the most popular smart contract is the ERC-721 Ethereum-based contract standard. In the NFT smart contract creation, we meet all the requirements, including writing an NFT programmable code that enables quick deployment of the smart contract with a custom technique.
Our NFT marketplace smart contract developers excel at developing NFT smart contracts in a variety of fields, including sports, arts, digital collectibles, games, and music. The automated code is made in such a way that it reduces the risks and enables an easy way of developing the marketplace. Also, the code is applicable for minting NFT, thus making the process completely automated. Furthermore, NFT staking smart contract enables the users to stake an asset at ease.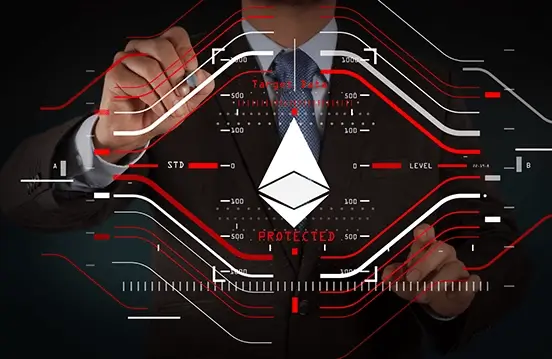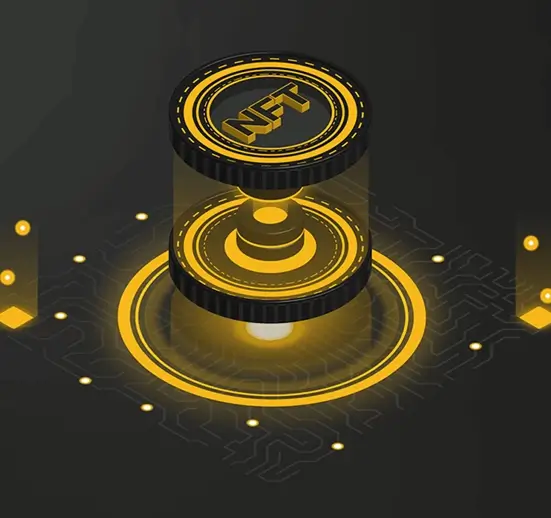 Non Fungible Token - Empowering Uniqueness
Non Fungible Tokens are unique and indivisible. The physical or digital assets are tokenized with exclusive smart contracts which have the functionality to make possible the above-mentioned characteristics. The NFTs are based and backed up by smart contracts. NFT Token smart contracts are backed up with the blockchain networks to ensure a decentralized structure.
Smart contracts based on NFT
Smart contracts are programs that run or execute commands automatically without any manual initiation. The trade points of the NFTs are uniqueness and authenticity, and smart contracts are the primary key that ensures the availability of both features. Also, it is a smart contract for minting NFTs. Only people with the proper authentication can have access to the NFT.