10+ Years
Experience in Blockchain
Your Customizable White Label Cryptocurrency Exchange Partner
Blockchain App Factory, with over 7 years of experience, provides a seamless White Label cryptocurrency exchange solution. Our dedicated team of 150+ developers ensures quick software development and testing. Our Whitelabel exchange solutions offer customizable core trading engines, order-matching systems, and user-friendly interfaces. Entrepreneurs can personalize the platform to their needs, launching it within days. Enhancements like KYC/AML portals and payment gateways boost user trust. Opting for a Whitelabel crypto exchange isn't just efficient; it's resource-saving. Let our experienced developers handle the technicalities, allowing businesses to focus on building trust in the crypto market and becoming successful entities.
Explore Our Best White Label Crypto Exchange Models
We offer a variety of services, including developing personalized crypto exchange software, building peer-to-peer exchanges, and supporting marketing efforts across different channels. Our goal is to help you launch your platform quickly and efficiently in the market, enhancing your credibility with potential investors. We're here to make your mark and boost your career in the field.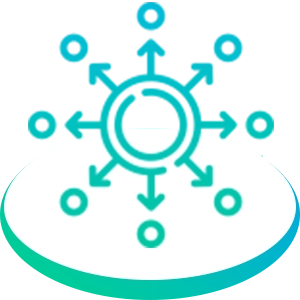 Decentralized
Exchange Development
Experience the future of cryptocurrency trading with our Decentralized Exchange (DEX) model. Decentralization ensures increased security, as users retain control of their private keys. Our DEX development focuses on delivering a transparent and trustless trading environment, where transactions occur directly between users without intermediaries. Embrace the era of decentralized finance (DeFi) with our robust and user-friendly DEX solutions.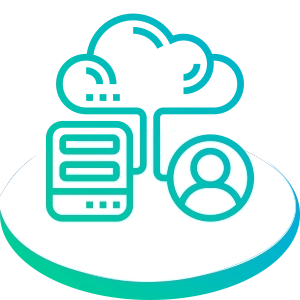 Hybrid Crypto
Exchange Development
Achieve the perfect balance of security and liquidity with our Hybrid Crypto Exchange model. Combining the strengths of both centralized and decentralized exchanges, our hybrid solution offers fast and efficient trading while maintaining user control over private keys. Enjoy the benefits of high liquidity and reduced latency, ensuring a seamless trading experience for your users. Embrace innovation with our Hybrid Crypto Exchange Development to stay ahead in the dynamic crypto landscape.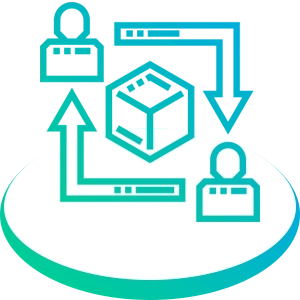 P2P
Exchange Development
Empower peer-to-peer trading with our P2P Exchange Development model. Facilitate direct transactions between buyers and sellers while providing a secure and user-friendly platform. Our P2P exchange solutions include advanced escrow services, dispute resolution mechanisms, and intuitive interfaces to enhance the user experience. Foster trust and transparency in your cryptocurrency exchange by choosing our P2P development model.
Process Of Our White Label Cryptocurrency Exchange Software

Understanding Requirements
We kick off the process by engaging with you to deeply understand your business requirements. Our expert team collaborates closely to grasp your unique goals, ensuring that the resulting cryptocurrency exchange software aligns seamlessly with your vision and objectives.

Assessment And Integration
Following a thorough understanding of your requirements, our team conducts a detailed assessment of the technical specifications and integrations needed. We meticulously analyze the compatibility of the software with your existing systems, ensuring a smooth integration process that enhances the overall functionality of your cryptocurrency exchange.
Listing Cryptocurrencies
Diversity is key in the cryptocurrency market. Our process includes the seamless listing of a wide array of cryptocurrencies on your exchange platform. Whether it's popular tokens or niche altcoins, our software ensures that your platform supports a comprehensive range, catering to the diverse preferences of your users.

Troubleshooting
To guarantee a robust and glitch-free performance, our team conducts extensive troubleshooting sessions. We identify and resolve any potential issues, ensuring that your White Label Cryptocurrency Exchange Software operates seamlessly. This step is crucial in providing your users with a reliable and secure trading experience.

Deploy For Business
With all components thoroughly assessed, integrated, and tested, we move on to the deployment phase. Our streamlined deployment process ensures a swift transition from development to the live environment. We prioritize efficiency to get your cryptocurrency exchange software up and running, ready to cater to the demands of your business and users.
Features of our White label Cryptocurrency Exchange Software
---
Our White label bitcoin exchange platform has rich features to give you a competitive edge over the intense competition in the market.We have a powerful matching engine, spot KYC verification mechanism, a robust admin panel, integrated wallets, and Ethereum compatible tokens. We also possess a dedicated customer management system. Our additional features include a multi-point architecture, firewall implementation, and effective integration with other exchanges in the industry.

Smart Contract Trading
Our exchange comes with powerful, self-executing smart contract trading that performs credible transactions and verifies them at reduced costs.

KYC and AML
The exchange is integrated with automated KYC/AML verification, which allows only authentic users into the exchange and avoids any disputes.

Multicurrency Wallet
We integrate crypto wallet with multi-currency support that stores and secures the funds encrypted with multi-layered security protocols and defense scripts

API & SDK Integration
Our Cryptocurrency exchange has integrated API and SDK, which manages functionalities and ensures a seamless business experience.

Multi-language support
Our Whitelabel cryptocurrency exchange has furnished the ability to interact with users with efficient multi-language support.

Admin Backend Panel
Our professional developers build a robust admin backend panel with which users can manage the platform and their funds efficiently.

Payment Gateway Integration
Our Crypto exchange software solutions supports multiple payment modes, including fiat money, which makes it convenient for users with instant transactions.
Cost-Effective Trading
Our exchange enables the most cost-effective transactions allowing direct peer-to-peer exchanges without any intermediary and eliminates risks.

High TPS
The exchange platform built by our experts is integrated with high-volume TPS, which allows 50,000 transactions per second without any hassle.

Mobile Trading Application
We provide support for mobile trading applications that are integrated with best features and functionalities for a smooth business.

Matching Engine
Our exchange consists of a powerful matching engine that automatically matches orders and enables instant buying and selling for the users.

Referral Program
We integrate referral programs into our exchange, which will help our users bring in new users into the exchange and expand their scope.

Firebase, Firewall implementation
Our firebase, firewall implementation helps avoid internet traffics and enables users to perform trades without any glitches.

Pending transactions handling
You can perform and handle any pending transactions also with our exchange platform, if any, seamlessly without any hassle.

Crypto Liquidity
Our exchange is integrated with high-volume liquidity, which enables efficient exchange processes without being affected by price fluctuations.

History of Transactions
With our cutting-edge blockchain technology and technical integrations, you can store your transaction histories and view them, to avoid any future muddles.